No Comments
Smile! There's Another Happy Cafe in Brighton!
On

January 8, 2016

http://www.bjournal.co
This weekend Diva Espresso & Sandwich Bar on St James' Street will be transformed into a "Happy Café". Part of an initiative by Action for Happiness, the café will be full of literature, posters, pamphlets and postcards relating to happiness.
The Brighton and Hove Action for Happiness group were the first group to create the Happy Café based at the Emporium and there are now twenty-five Happy Cafés up and running all around the UK. Action for Happiness 'is a movement of people committed to building a happier and more caring society. We want to see a fundamentally different way of life – where people care less about what they can get just for themselves and more about the happiness of others'. The Brighton branch of Action for Happiness has over 1,000 members and have had over 160 meetups.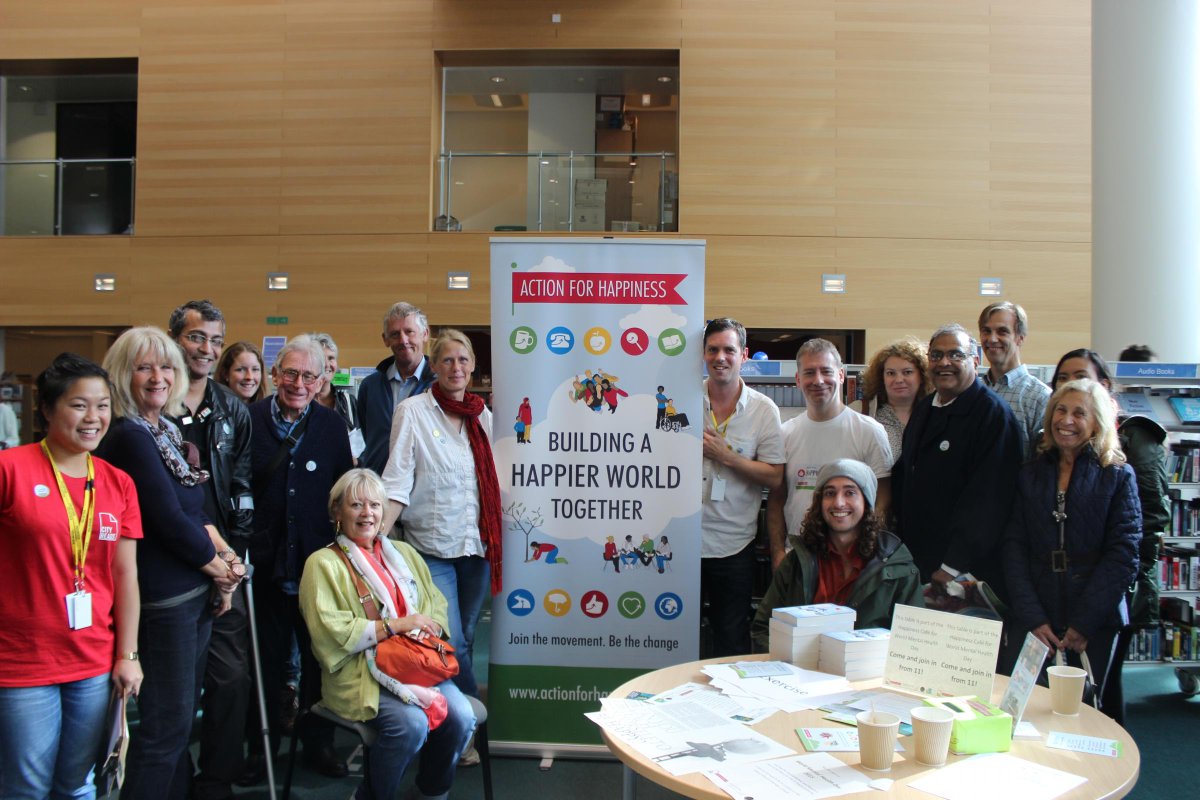 The Happy Café is still residing permanently at the Emporium café, however, Diva Espresso & Sandwich Bar have taken on the role as well and it is hoped that many others will follow suit. This not only gives members of Action for Happiness a chance to meet up, it also invites non-members to learn about Action for Happiness and the work they do. It is hoped that the Happy Cafés will spread the word of the group, and have a positive impact on the residents of Brighton and Hove. In recent years the importance of our happiness and wellbeing became a top priority when talking about health, both mental and physical and Action for Happiness hopes not only to spread the message of the importance of wellbeing, but to also educate people in ways in which they can improve their wellbeing. Action for Happiness supporters can identify themselves to each other by wearing a lapel badge which will be available at the café. Dr Mark Williamson, the Director of the national Action for Happiness movement has said "We are so proud of – and grateful to – all those behind the hugely successful Brighton Action for Happiness group and the many hundreds of people that are connected with it across this fantastic city, which is so full of enthusiastic, generous and talented people"
Holly Martin
holly@bjournal.co