No Comments
Top Gigs In Brighton This Week – 21st-25th September
Deep Vally at Concorde 2
The smoking ladies of Deap Vally don't need boots to walk all over you. The barefoot duo's mixture of brazen and sweet allows them to zigzag from songs of poignant social commentary and resolute declaration to vulnerable bare-all ballads and songs of universal empowerment. Not purely blues-rock– sandwich them between funk and punk, because it's just as much about attitude and intent as guitar-and-drums.
Wednesday 21. September, 7:30pm – 11:00pm, at Concorde 2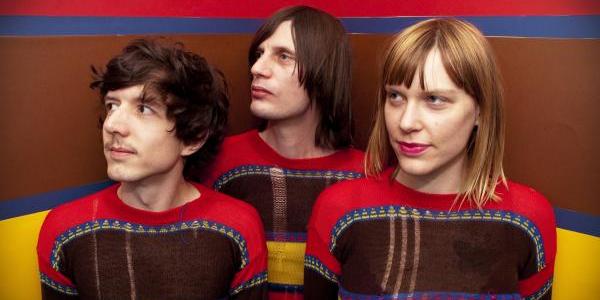 Cowtown @ The Hope and Ruin
This is one of Britains most popular post-punk synth-pop-noise machine. They've been around for 12 years and just came out with a new album Paranormal Romance. "Their songs are weird but high-energy and erratic; everything that's good about guitar-centric party music. Fun is their main objective, but it's clear that a lot of hard work has gone into it." theskinny.co.uk . Expect dancing and good times.Wednesday 21
Wednesday 21. September / 8.00 p.m. Price: £5.00
9 Batch @Rye Community Centre
Winners of the 2015 BBC Radio 2 Folk Award for Best Album, 9 Batch music has been described as rare, enchanting and beautiful by various reviewers.
"….the defining feature of Anian is its artful beauty. The yin is the gossamer-layered harmony vocals of Lisa Jên, Mirain and Esyllt; the cascading other-worldly, kora-like harp; the 9Bachian piano motifs (check out the 9Bach archetype in the apocalyptic apology, Deryn); the beguiling and lucid melodic lines. The yang is Martin's trademark dirty guitar riffs and effects; Dan's pulsing dub bass lines and Ali's intuitive drumming." fRoots magazine
Thursday 22. September, 7:30 pm, Rye Community CentreRye – Conduit Hill, Rye,TN31 7LE, t: 01797 224442 | Website, Admn: £15.00
My Life Story @Sticky Mike's Frog Bar
My Life Story is a British Indie pop group that was in high demand during the Britpop era when they were regarded as part of the Britpop movement. Fronted by singer/songwriterJake Shillingford; the band's sound was heavily oriented toward orchestral instruments. Last year the NME cited My Life Story as one of the greatest lost bands of the 90s.
Friday 23rd September, 7:30 pm, Price: £13.20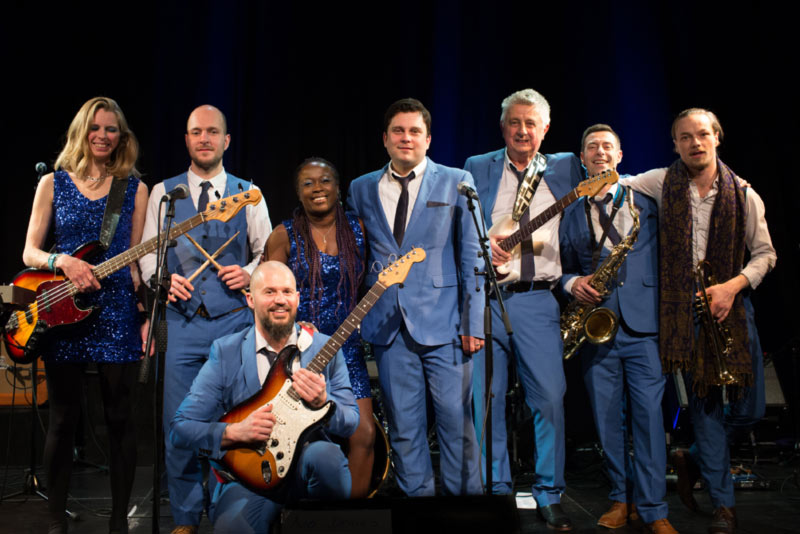 South Coast Soul Revue at The Brunswick 
Back at the Brunswick two months after our sensational, sold-out show in July. South Coast Soul Revue is an eight piece band playing the best of classic and contemporary soul music with a little bit of funk thrown into the mix. With two singers and a full brass section they create a very authentic soul/funk experience. Quality musicians, great songs and a commitment makes for a memorable evening.
Friday, 23 September, 2016, 8:00pm – Over 18's, Admn: £10, The Brunswick – 1 Holland Road 1 Holland Road, Hove, BN3 1JF, t: 01273 733 984 | Website | Email

Silver Apples @Patterns
Decades after their brief yet influential career first ground to a sudden and mysterious halt, Silver Apples remained one of pop music's true enigmas: a surreal, almost unprecedented duo, their music explored interstellar drones and hums, pulsing rhythms and electronically-generated melodies years before similar ideas were adopted in the work of acolytes ranging from Suicide to Spacemen 3. Silver Apples will present a new album in 2016, set to be released in August.
Patterns, Saturday 24th September, 7-10 PM, Admn £11 from Seetickets and Resident Brighton
The RPMS Dirt Royal Idle Talk @The Prince Albert
An evening of live music showcasing three of Brighton's best bands The RPMs, Dirt Royal and Idle Talk.
Brighton based The RPMs are Jack Valero (lead vocals & rhythm guitar), Miguel Cosme (bass & backing vocals) and Callum James (drums). A rock band not afraid of a good pop tune – they are in- spired by the likes of Tom Petty, The La's, Arctic Monkeys and The Who, but with a little something all their own.
Idle Talk are a four piece band from Brighton playing dynamic, original songs. They started out in 2015 influenced by the Mod scene.
Dirt Royal are a three piece Rock and Roll band from Brighton. Performing together since 2013 they released their debut Album 'This is Now' with Time For Action Records in 2014. Embarking on several Tours around the U.K and Germany, receiving great result