No Comments
Beautiful Creepy Crawly Sussex: The Nature to Look Out For As The Seasons Change
On

May 16, 2018

http://www.brightonjournal.co.uk
The seasons are slowly changing from spring to summer. It may still feel like winter on some days but for when the sun is shining and you're hiking around Sussex we've collated a list of some of the nature and wildlife you might be able to catch sight of this time of year. If you do find anything we have mentioned let us know as we'd love to see it!
Toadflax Brocade Moth
Almost exclusively found in the Southeast and South of England the excellently named Toadflax Brocade Moth is one to spot. They frequent shingle beaches and eat smaller species of the Toadflax variety. Each colony produces two generations each year often overlapping between the months of May to August.
Hoary Stock
Mostly found on the South Coast of England and the Channel Islands the Hoary Stock is a scarce type of flower. Once collected in abundance for its sweet smelling aroma, the plant is now difficult to find. If you do spot it make sure you take a picture!
Peregrine Falcons
This shocked all of us at Brighton Journal but did you know there are Peregrine Falcons who live at the top of Sussex Heights, and did you know there's a live feed of them so you can see them in their nest? Peregrine Falcons can go up to the speed 390 km/h! Their wingspan varies between 74cm to 120cm.
As seen on David Attenborough's Planet Earth, the natural habitat of the Peregrine Falcon is similar to, if not entirely the same as, the urban environment of high rise buildings and long sweeping streets. This means that Peregrines can hunt, live and reproduce in urban areas like they do in the wild but with added safety away from larger birds of prey.
Grass Snake
Grass Snakes are completely harmless and non-venomous. The most likely reason they're in your garden is to find amphibians and small fish. If  you have a garden pond you may get a friendly guest this spring! They are large at around 150cm long and have a black and yellow collar just behind their head. Their bodies are marked with small dots and dashes, each individual snake having a unique pattern.
Spiked Rampion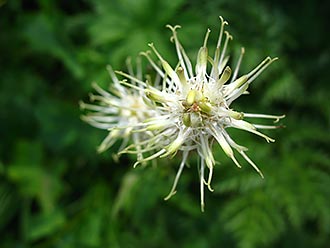 The Spiked Rampion is native to East Sussex. There are only eight sites in which you can see it and it seems that they're a privilege to see! The Spiked Rampion is classified as Endangered, this means that it is illegal to intentionally pick, uproot or destroy a plant. Spiked Rampion, according to the original fairytale, is the plant Rapunzel stole which landed her in her tower. You won't end up in an ivory tower but you may end up with a hefty fine – so don't touch!
Slow-Worm
There have been recent sightings of Slow-Worms in Brighton. The Slow-Worm is neither a snake nor a worm despite it's scaly appearance. It is in fact a legless lizard. They're much smaller than snakes with smooth golden-grey skin. Males sometimes have blue spots whereas females are larger with dark sides and a dark strip down the back.
Ramsons
Ramsons is otherwise known as wild garlic, wood garlic, bear leek or buckrams. They're part of the onion family and are a wild relative of chives. Often mistaken for the poisonous lily-of-the-valley, Ramsons make for an earthy addition to a meal, and are particularly favoured by brown bears who like the bulbs so much that they dig ferociously to retrieve them.
Swallows
Swallows are found on every continent of the world except Antarctica. Now is the time of year you're most likely to see them in Sussex. British swallows travel from South Africa to either the West Coast of Africa or over the Sahara, then fly across Morocco, up through Eastern Spain, across The Pyrenees, and through Western France. They then arrive on our Sussex coastline between April and May.  Pretty crazy eh?
Chalkhill Blue Butterfly
Chalkhill Blue Butterflies are confined to the chalk and limestone grassland in the south of England. A few years ago, East Sussex had the largest colony recorded in the country that year, but the variety has been slowly decreasing in size due to increased human activity in it's natural habitat. If you are particularly lucky you may witness hundreds of them flying at once in search of a female. It only happens once or twice a year in August but what a sight that must be…
Cuckoo
Cuckoos are deceptive, intelligent and more than a little mean. Female cuckoos are all of the same species but differ genetically. Before they hatch as a baby bird Cuckoos eggs are deposited into other birds' nests. In the UK, their hosts are usuallu dunnocks, meadow pipits, pied wagtails and reed warblers. After the eggs have been dropped into an unwitting mother's nest the Cuckoo flies away and leaves all the hard work to the host mother. Once the Cuckoo is born it will push out all other chicks in the nest and demand sole attention from its new foster mother. Resident Evil, am I right?
Wild Orchids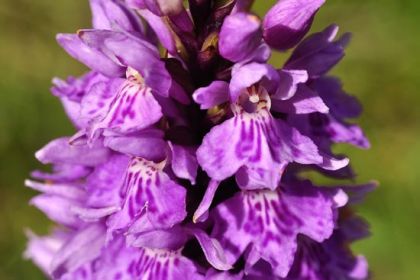 There are varying reports on the types of orchids, where they are, how frequently they grow and every other factor an Orchid lover would need to know. However the Common Spotted orchid, has definitely been sighted multiple times by people in Sussex. Other varieties reportedly found in Sussex (but which we cannot verify ourselves) include the Fragrant, Twayblades, White Helleborine, Early-purple, Butterfly and Fly Orchids.
Bloody Henry Starfish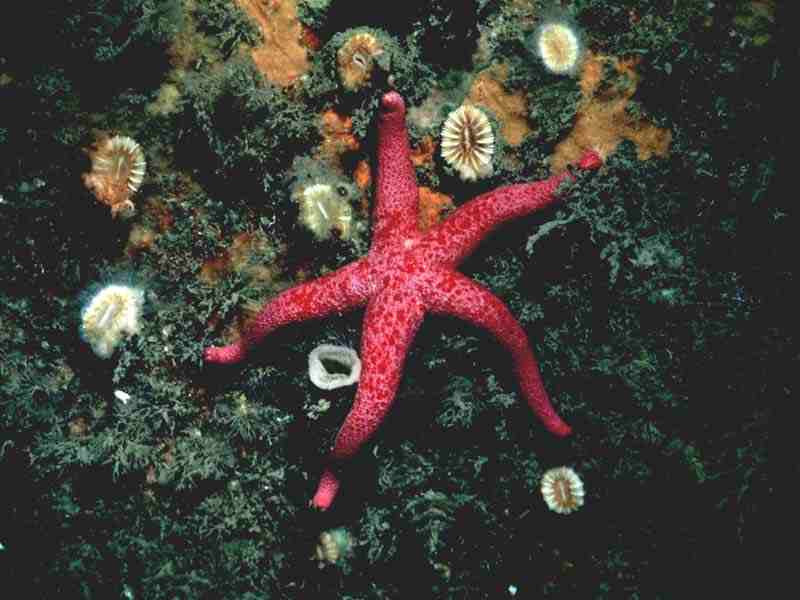 You're most likely to spot one of these if you're out rock-pooling. The Bloody Henry Starfish is less predatory than other starfish. They feed mainly on plankton and suspended matter in the shallow waters of the open coastlines they enjoy. They can be found in rock-pools but can survive just as easily 50m below the surface.
Dahlia Anemone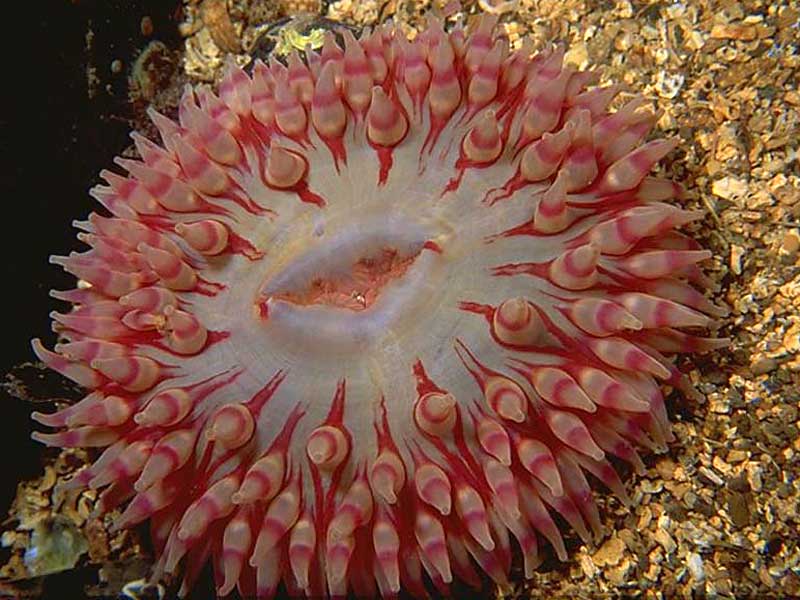 One for the divers! The Dahlia Anemone is frequently spotted by those taking the plunge in Sussex waters. They have a squashed, jelly-like appearance with short, thick tentacles which can retract a moment's notice. They can be distinguished from other anemones by their warty, and often gravelly, body.
Bluebells
They're found everywhere this time of year but head down to one of the many bluebell woods near Brighton. We would recommend Arlington Bluebell Walk and Farm Trail but that has now closed for the year. Nearest to Brighton is Woodsmill near Henfield. The bluebells take over the normally woody landscape, creating a striking sea of blue-y violet beneath the trees.
Harbour Seals
This one is cheating a little bit as it is West Sussex and they not always there but…did you know there is a seal colony who live at Chichester Harbour? They've been sighted numerous times and give birth to their young in the late spring or early summer. If you're down that way and have a good eye you might be able to spot them but please only from distances of 100m or more. There's a conservation group that has been set up to make sure these regionally unique animals are well looked after and not endangered in any way.