One Comment
Dress Like 007
On

November 2, 2015

https://www.bjournal.co
With the highly anticipated SPECTRE now showing in cinemas, we are once again wishing we could be as cool as 007. James Bond is a fictional hero, a British icon and one of the coolest men in both fiction and real life. His style has always been something to admire, and his style in SPECTRE is definitely no different. Though you might not be able to shoot bad guys (I definitely do not recommend you shoot bad guys) or get the girl of everyone's dreams, you can at least dress like you do. Here are just some of the things Bond wears in SPECTRE. There are no spoilers below, so don't worry if you haven't watched it yet.
Tom Ford Suit: What's more attractive than a man in a suit? A man in a Tom Ford suit. Tom Ford took over dressing Bond in Quantum of Solace and it's safe to say he's out done himself once again. Bond is seen in his first off-white dinner jacket since Sean Connery and a three piece navy herringbone, made in classic Tom Ford style. He also wears Tom Ford sunglasses, of which you can purchase here. You can also view the James Bond Capsule on the Tom Ford website here which contains all the Tom Ford items that featured in the movie.
Suede Jacket: Bond wears not just one, but two suede jackets in SPECTRE giving you all the more reason to invest in one. You can't always fight the bad guys wearing a suit, sometimes you just have to be comfortable. The jackets are by John Varvatos and Matchless, though you can buy similar from Zara.
Turtleneck: Finally, someone slightly cooler than Steve Jobs is wearing turtlenecks. Bringing the turtleneck right back into the mainstream, Bond is seen in an N Peal Mock Turtleneck, as seen in the first promo poster, and the slightly thicker grey cable-knit turtleneck, also available from N Peal and available to buy online here. Or you could go slightly cheaper and go for this one from ASOS.
Crockett & Jones shoes: Crockett & Jones provide Bond with a total of six pairs of shoes in this movie, but by far the most prominent is the Camberley double-strap monk boot. The boot is great to wear with suits and for the more casual car chase or two. You can buy all the shoes Bond wears by the classic British shoe maker here, from black Norwich Oxfords to brown suede Swansea brogues.
The Watch: A classic timepiece will complete any outfit, and Bond is far too busy uncovering secrets to rummage around for his phone to check the time. Still from his watchmaker of choice, Omega, Bond wears two different Seamaster watches in SPECTRE, the 300 and Aqua Terra 150m. The latter is inspired by the Bond family coat of arms and the 300 has been given a black and grey Nato strap. Both watches are available to buy in store but you can swoon over them here.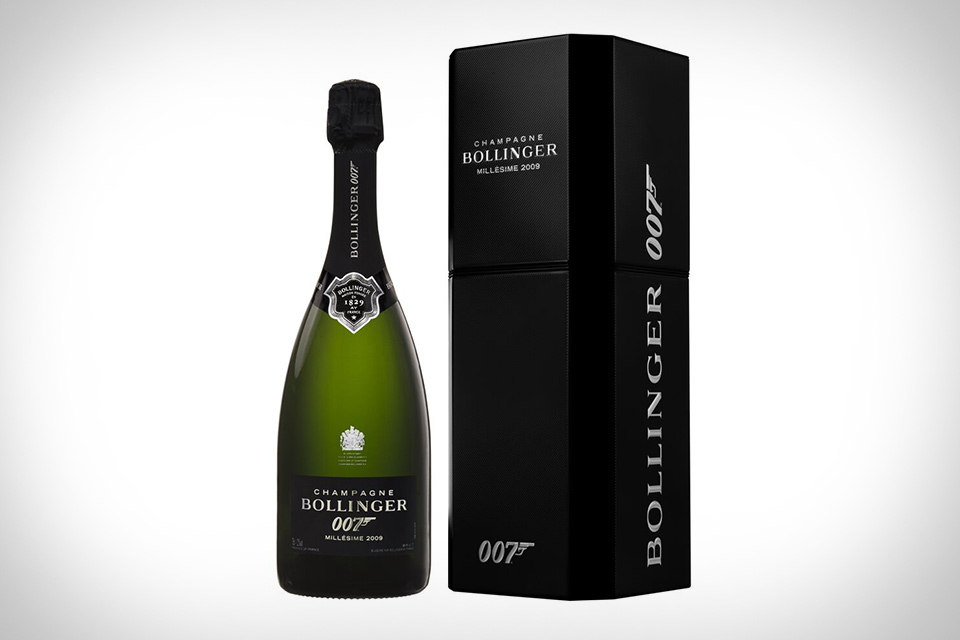 Bollinger Champagne: Okay, so he doesn't wear it but feel like James Bond when you pull the cork on special edition 007 Bollinger Champagne, which is celebrating its fourteenth appearance of the brand in a James Bond film. Buy it here.
So there we have it, you may not have his car, his fighting skills, nor his ability to pick up women, but invest in a few of the items above and you can at least pretend to be like him.
Holly Martin
holly@bjournal.co