No Comments
Five Apps for Fashion Lovers
On

October 31, 2015

https://www.bjournal.co
Apps are great aren't they? With just a few apps you can order pizza, organise your diary and send your best friend a middle finger emoji. You can get an app for pretty much everything, it's just finding the right ones. I have spent far too long searching through the fashion apps, only to find they aren't actually that great. But here are five apps every fashion addict should have on their phone.
Vogue: Quite an obvious choice but it's my go to app for all my fashion needs. From news to trends to the same features you find in the magazine, Vogue is the number one app for all fashion lovers. It's like having the magazine in your pocket, except much less bulky and expensive. It's free on the app store.
Cloth: Want to know what everyone else in your area is wearing? Yeah me too. Cloth is a great app that allows you to upload a photo of your outfit from your location, record what the weather was like and what the outfit is appropriate for, say work or a party. You can also search your location to find out what other people are wearing in your area, which is great if you're ever in need of some outfit inspiration, and it's free!!
Depop: This app can be highly addictive so be warned. Similar to eBay but strictly for fashion, Depop allows you to sell your old clothes and shop around for new ones. The seller sets the price and as long as you find a few users with a similar style and size range, then you're sorted and will never have to step foot in a Primark again.
Swipe and Shop: Tinder but for clothes. What could honestly be better? With hundreds of items from high street stores like Urban Outfitters, Topshop, New Look and loads more online brands, you can spend hours swiping left and right to add to your wish list. It's just as addictive as original Tinder except you won't be bombarded with cheesy pick-up lines and unwanted pictures.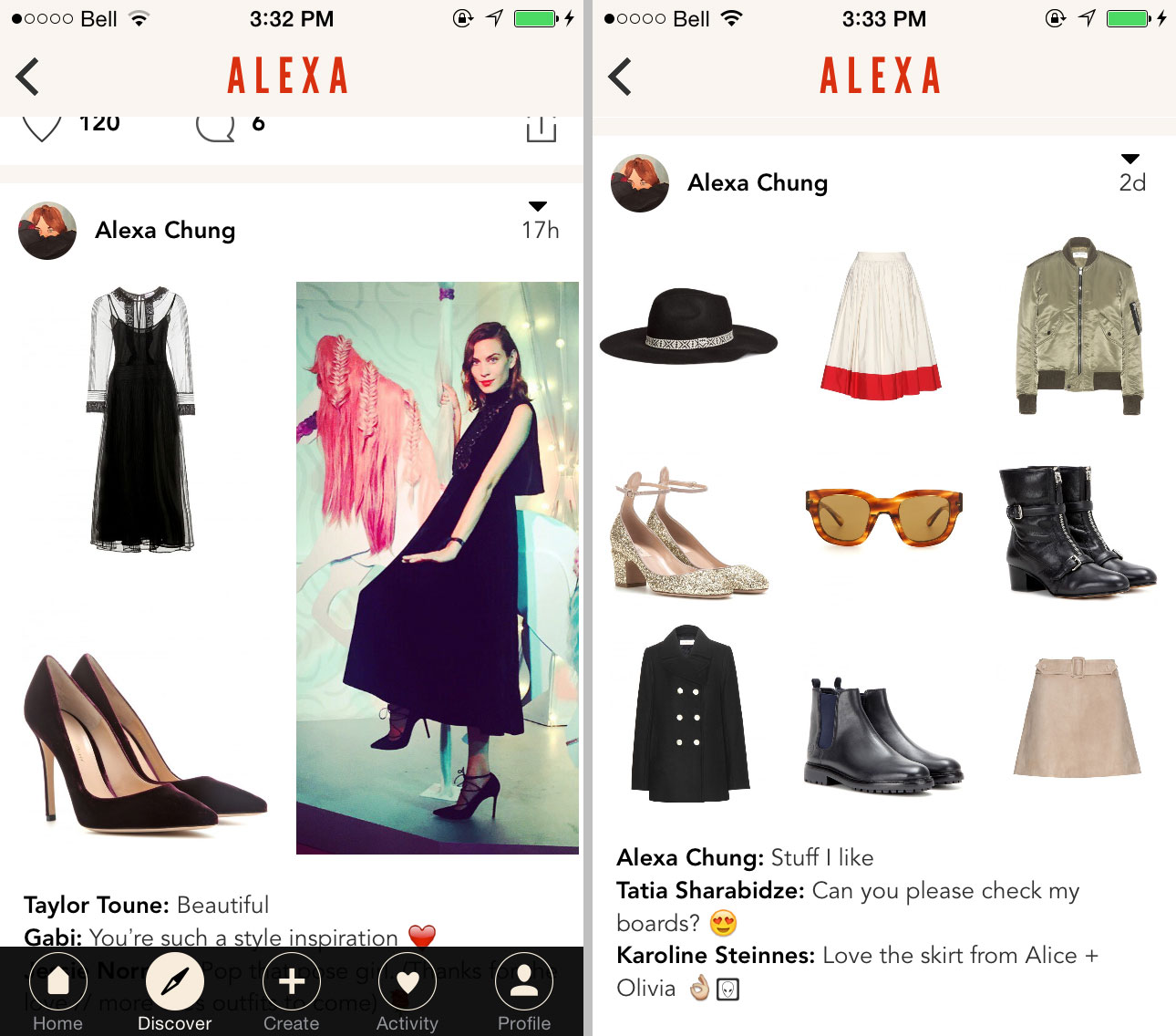 Villoid: Pinterest meets Instagram in this genius app designed by IT girl Alexa Chung. Go through hundred and hundreds of items and create your dream outfit to share with your followers. From gym wear to ball gowns from your favourite designers, you'll never run out of ideas. It's great if you want some inspiration or if you want to create your perfect outfit without leaving your home. You can also buy the items through the app so you can have an entire outfit delivered to your door. Designers, fashion houses and fashion icons such as Alexa Chung herself also have the app so you can take outfit inspiration from your fave fashionistas.