No Comments
The Stress and Monotony of Our Daily Lives is Making us Unhappy
On

May 9, 2018

http://www.brightonjournal.co.uk
Each year on the second week of May, Mental Health Awareness Week is hosted by the Mental Health Foundation. Next week (14th-20th May) is your chance to get involved and raise awareness. Research has repeatedly shown that two thirds of all people will experience a mental health problem at some point in their lives. Whether that be anxiety, depression, borderline personality disorder, bipolar, schizophrenia or any other one of the 100's that can affect us, the Mental Health Foundation wants to draw attention to and de-stigmatise the taboo of opening up. This years theme is stress, an apt choice for the people of the UK facing political, social and economic issues.
The theme may seem simple but once you begin to dig beneath the surface of the foundation's choice you see why they have picked this out. Mark Rowlands, the Director of Fundraising and Communications said in a blog post "Many agreed this is a theme that is overdue serious consideration. But one comment stood out. "Why don't you consider the stress you cause, not just the stress you experience?" Next month, the Mental Health Foundation will be releasing the results of the largest and most comprehensive survey on stress in the UK.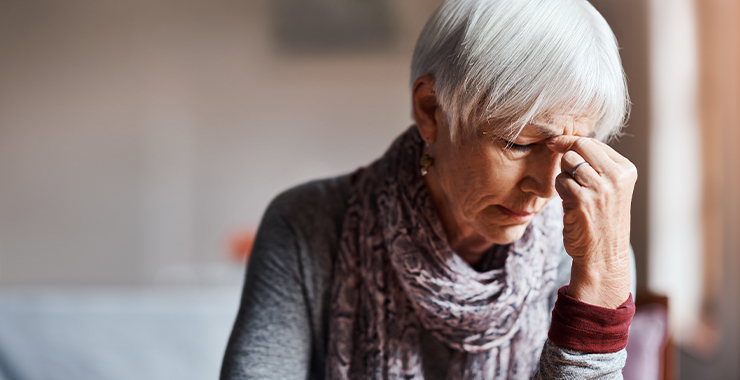 The prediction from Rowlands is that "a significant amount of stress we experience comes from the interaction we have with other people in our lives." and further that "we are social and empathetic creatures and often feel and mimic the emotions of those we're around." The blog post is incredibly interesting and shows a human vulnerability often not seen in drives like this. Rowlands asks the 12 closest people in his life to detail what stress he causes them, how often it happens and what he can do to act differently in the future. Maybe we could all learn a thing or two from this, in his own words, "very unscientific study."
Perhaps the most interesting thing to come out of the research for this years Mental Health Awareness Week is this "researchers at the Yale Stress Center found that when stress becomes a way of life – rushing from pillar to post (reading emails as you fly past) – The prefrontal cortex is the most recently evolved part of our brains – it regulates our amygdala, blood pressure and heart beat but also enables us to learn, plan, concentrate and make judgments".
Research has repeatedly shown that two thirds of all people will experience a mental health problem at some point in their lives.
"Chronic stress increases our risk of addictive and destructive behaviour, of developing anxiety, depression and other mental health problems. It can also increase risks of physical health problems including heart disease, insomnia, muscle pain and damages our immune system…the list goes on."
This year to help and raise awareness there are 100's of events going on across the country. It's difficult to pinpoint exactly where in Brighton these will be happening as Mental Health Awareness Week relies on grass-roots activism over the course of the week. This year they are doing a drive to have a 'Curry and Chaat', they say the aim is simple "get together with friends, enjoy a delicious curry and raise money for the Mental Health Foundation and our vision for of a world with good mental health for all and for a less stressed nation."
The other suggestions the foundation has include, a wellbeing walk with friends or colleagues, setting up an information stand in an easy to access public place (materials are available) and to hold a series of lectures or talks. The last is perhaps the most effective in terms of directly reaching out for people. Additionally you can purchase a green ribbon metal pin to raise money for the Mental Health Foundation and Mental Health Awareness Week.
If or how you decide to raise awareness from the 14th – 20th of May is up to you but whatever you do, take a breath and a moment out of your day to clear your mind. Being stressed is good for no-one.
If you feel as though you are affected by anything in this article please contact your GP, Mind, Mankind, Samaritans or the Mental Health Foundation help page – you're not alone in your struggle together we can help each other.