No Comments
The 16 Artists You Cannot Miss at This Year's 'The Great Escape'
On

May 10, 2018

http://www.brightonjournal.co.uk
In amongst the cultural madness that is the month of May in Brighton comes The Great Escape. Branded by some as an industry-only place, this year they've made it more accessible than ever for the general public to get tickets and come down too. The Great Escape has been a mainstay in Brighton's summer calendar for some years. It's the largest festival for new music in the UK showcasing over 400 emerging artists from all over the world. We've collated this guide of who we think are the best acts playing this years The Great Escape so you can minimise the amount of time you spend looking at what to do and actually go and do it!
The Magic Gang
The Magic Gang have a catchy and fun brand of indie which is  reminiscent of The Beach Boys with a twist of Brighton life thrown in. "At a time in which the guitar band is an outsider in the realms of pop, The Magic Gang inspire devotion and adulation in equal measure." They've just been nominated for the Best New Artist at the NME Awards so catch them now before they're playing the spotlight show!
Goat Girl
Goat Girl are one of the key bands in the emergence of an excellent local scene in South London.  This name has been everywhere recently. They either have an excellent PR team behind them or they are genuinely great – head down to see for yourself!
NAO
NAO has been around for a few years gaining success since her first release 'So Good' in 2014. "Her self-described "wonky-funk" fleshed out over 18 stunning tracks that drew critical acclaim from all quarters." She sits on the boundaries of genres almost creating her own entirely. NAO is playing at 10pm on Friday so start your weekend right.
Snail Mail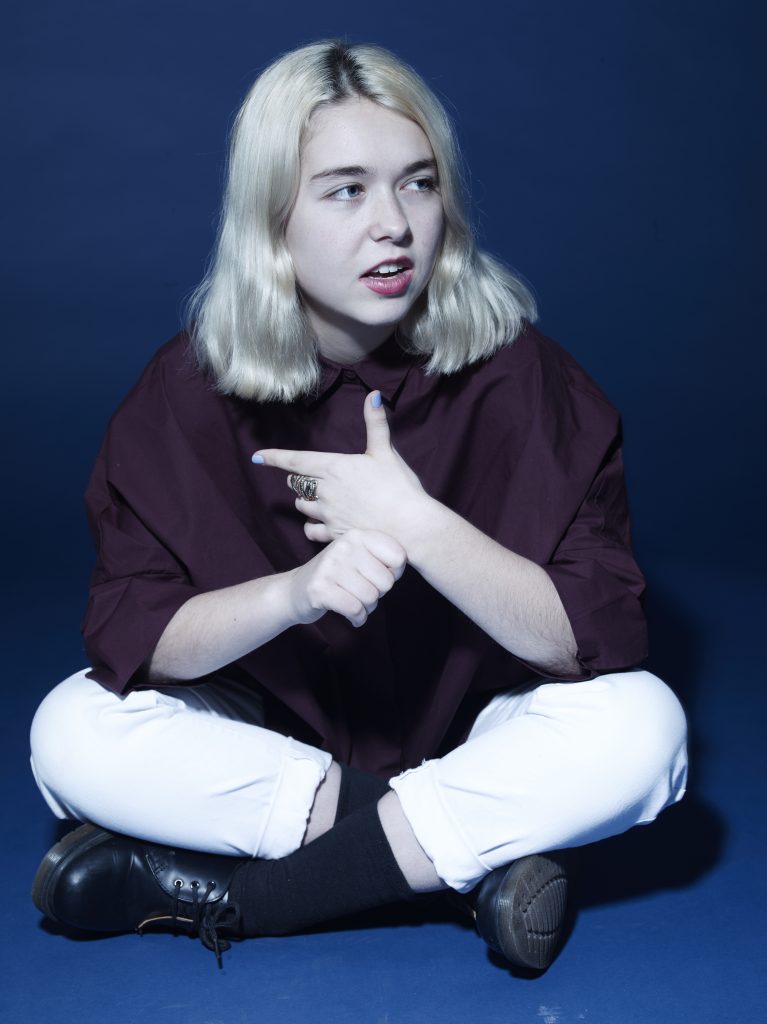 Just 18-years-old Lindsey Jordan will release her first full length album under the moniker Snail Mail. Hailing from Baltimore she is the latest roster addition at Matador Records. She has garnered great reviews of her live shows with her "powerhouse vocals, preternaturally wise lyrics and mind-boggingly technical compositions."
Soccer Mommy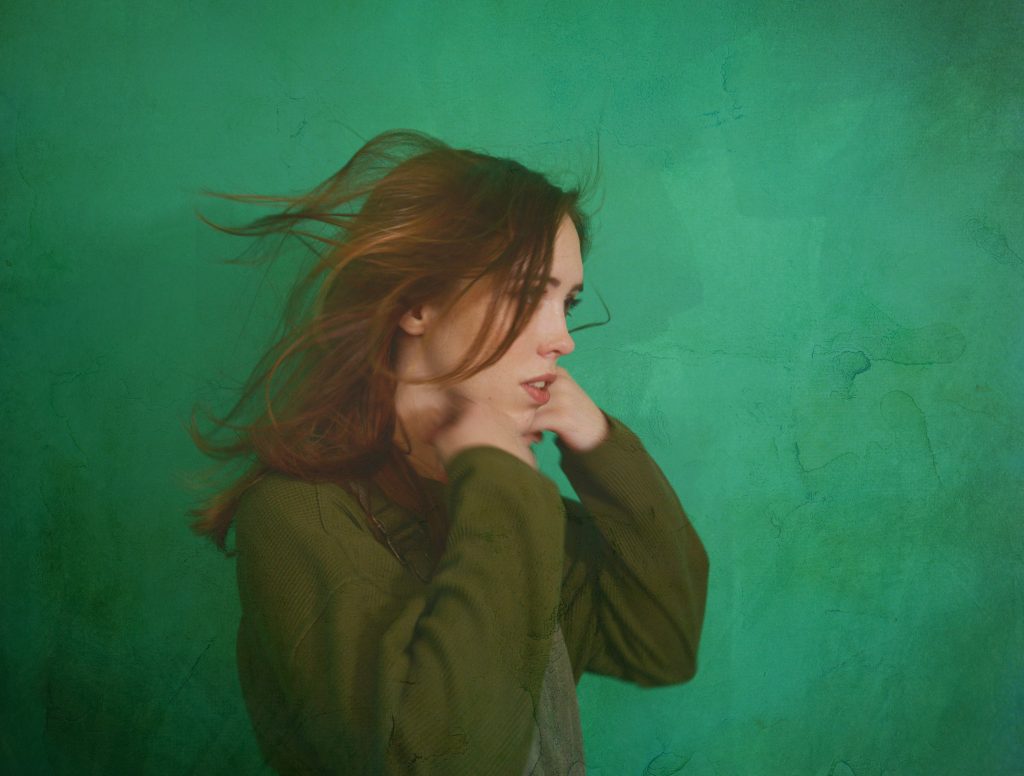 "Soccer Mommy is the project of twenty-year-old Sophie Allison, a Nashville native. She cut her teeth in her local DIY scene, going to shows and hanging out with other musicians, though she kept her own songwriting secret. "I've played music since I was six," says Allison, "and I always wrote songs just for myself. I did it for fun, posting songs on Tumblr, Bandcamp, and Soundcloud. I didn't think anyone would notice." Catch her at the Beach Club at 7:30pm on Thursday.
The Orielles
After bonding over a shared love of US alt-rock bands Sonic Youth and Pixies, The Orielles sound as though they've emerged from the 90's. They hold a DIY ethos at the core of their band and have been touring on and off for the last few years. They were recently signed to Heavenly Recordings through which they've released two singles, much to critical acclaim.
Sports Team
Sports Team's reputation precedes them. They've become known as one of the best live bands in England at the moment with hundreds of people taking to social media after they've played to share videos and pics of the boys having on stage. Alex Rice, the front man, blends "moves like Jagger" with a "Pavement-like slackerism" with an end result very much worth seeing. They're playing Horatio's at 9:15 on Friday.
Denzel Himself
"Denzel Himself is a 22-year-old recording artist and producer from outer London. The ten tracks of his debut EP 'Pleasure' – were written, recorded and produced by Denzel himself and the accompanying video for 'Thrasher' was self-produced and directed also, hence the moniker." Denzel Himself is going to be hyped throughout the festival so make sure you catch him at one of his three performances.
[Dr Martens Stage Thursday 3:30 / Komedia Studio Bar 9:15pm Thursday / Beach House 1:50pm Friday]
Japanese Breakfast
Japanese Breakfast began as an outlet for Michelle Zauner after her mother's death. She "wrote the debut Japanese Breakfast album in the weeks after her mother died of cancer, thinking she'd quit music entirely once it was done" thank god she didn't! There is a plethora of info out there as to why this band are great but head down to Komedia on Thursday at 11:15pm to see for yourself.
The Spook School
"Since forming in 2012, they've released two records to critical acclaim: 2013's Dress Up, a gender-binary eradicating release—noisy, cheery pop critical of social construction and its limitations, and 2015's Try to Be Hopeful, a celebration of queer and trans identities from a place of newfound self-assurance." Catch The Spook School play at Horatio's at 12:15pm on Thursday and Sticky's at 8:30pm on Saturday.
Dream Wife
Dream Wife are a band we imagine everyone attending The Great Escape will know. No longer an up-and-comer Dream Wife have solidly made a name for themselves within the glam-rock, indie and alt-rock spheres. Don't miss out this year as they are only playing once at the Beach Club on Thursday at 8:45pm!
Sorry

"Sorry are a new London band centred around Asha Lorenz & Louis O'Bryen, two 19-year-old childhood best friends, who along with Lincoln Barrett (drums) and Campbell Baum (bass) have been playing on London's underground circuit since 2015." They're signed to Domino, they're lovely people and will only get bigger as they release more stuff – definitely not one to skip!
[Coalition 6:15pm Thursday / The Haunt 12:30am Friday]
Bully
"With a vocal style that is as pretty as it is powerful, and emotionally resonant lyrics, Alicia channels the loss of innocence and reveals a raw honesty in songs that are distinctly hers." Bully gained notoriety over the last few years for their stripped back but technically brilliant songs. They frequently bend the boundaries between punk and rock and indie music. Catch them at The Arch on Saturday at 9:00pm.
Jimothy Lacoste
"'Hates being lazy, hates being dumb, hangs with posh white kids and loves his darling mum.' This introspective line from a year old freestyle is a quick summary of Timmy Gonzalez aka Jimothy Lacoste's personality and left-of-centre outlook on his North London life." Jimothy Lacoste has over the past year become an internet sensation with his weird but wonderful 'Getting Busy!' NOT one to miss by any means.
Yellow Days
The Guardian made a far more apt description of George Van den Broek's project than we ever could…"both fresh and as old as the hills. His response to growing up with depression is to roar it out of his system via the ancient pathway of the blues. He rasps and writhes over a lo-fi guitar/synth/drums sludge, a spindly teenager from the suburbs who has forged a link between Joe Cocker and King Krule."
[The Arch 11:15pm Thursday / East Wing 11:15pm Friday]
Phoebe Bridgers
"You would have already heard Phoebe Bridgers music without even realising it. Bridgers, who hails from California, music has been featured in adverts for iPhones to episodes of Switched at Birth and Castle. Signed to Ryan Adam's PAX AM label, her music evokes Joni Mitchell and Neil Young, with a nice dose of emo sadness for good measure." After the cancelled Pinegrove tour Brighton has been waiting for Phoebe for a while now so catch her while you can. She's playing at Komedia at 9:15pm Friday.