No Comments
Gigs Of The Week! 30th January – 5th February
On

30th January 2017

http://www.brightonjournal.co.uk
Monday – One Eyed Jacks @The Green Door Store
Come down to the Green Door Store for Apex Sounds debut event. Doors open at 8pm, £5 entry or £3 entry for Bimm students.
7 pm
2,3,4 Trafalgar Arches, Lower Goods Yard, Underneath Brighton Station, BN1 4FQ Website, Email
Monday – Fat Poppadaddys @The Haunt
Fat Poppadaddys has been providing the discerning student clubber with a cut above the more commercial offerings of others since 1998. Fat pops is straight up quality music, a carefree party atmosphere and a club full of like minded individuals. We play: Two Door Cinema Club / Arctic Monkeys / Red Hot Chili Peppers / The Weeknd / The 1975 / Jackson 5 / Vaccines / Jamie T / The Jam / Prince / Florence and the Machine / Stevie Wonder / De La Soul / Outkast / Nirvana / Toots & the Maytals / Curtis Mayfield / Daft Punk / Gorillaz / The Specials / The Clash / Elvis / Chuck Berry / And Many more.
11 pm
Tickets: £2/3
10 Pool Valley, Brighton BN1 1NJ Email, Website
Tuesday – Declan McKenna @Patterns
Declan McKenna is very pleased to announce details of a UK headline tour for January.The hotly-tipped young British musician will head out on an eight date run, kicking off at The Waterfront in Norwich on the 23rd January, and concluding on the 31st January at Patterns in Brighton.
7 pm -10 pm
Tickets: £8.50
10 Marine Parade Brighton BN2 1TL Tel: +44 (0)1273 894777 Website, Email
Tuesday – THE BREW + STUART JAMES BAND @Komedia
British rock band The Brew are joined by the Stuart James Band with rock, funk, rhythm and blues.
There aren't too many bands nowadays that get to release six albums. Also, there aren't too many trios in particular that can defend the reputation of being a tirelessly touring excellent live-act, all of which while maintaining the original line-up. No, THE BREW, hailing from the northern english coastal town of Grimsby are unique and they step back onto the scene with their new album, "Shake The Tree". As with its predecessor "Control", Smith, Smith & Barwick relied on the fruitful collaboration with Toby Jepson and Veil Studios. And their brand of modern Rock with psychedelic touches is in good hands with him. Over the course of a month they crafted ten songs that comprise this sixth album that has effectively outgrown any comparisons.
7:30 pm
Tickets: £12
44-47 Gardner St, Brighton BN1 1UN, Tel: 0845 293 8480 Website, Email
Wednesday – VERSE METRICS + PATCHWORK NATIVES + AND SO IT GOES + OCEANS @Sticky Mike's Frog Bar
A concotion of music mixed in a cornucopia of noise ready to enter through your ears and resonate through your little brains. A night to remember!
Doors at 7:30pm
£5 entry on the door
Middle Street, BN1 1AL Brighton, Tel: 01273 749465 Website, Email
Wednesday – Youngest Son + Submariner + Codename Aquarius + SPACE CADET @The Green Door Store
Youngest Son – Esoteric melodies, driving rhythms, combined with reflective baritone vocals, a moody and melancholic landscape ensues.
7 pm
Free entry!
2,3,4 Trafalgar Arches, Lower Goods Yard, Underneath Brighton Station, BN1 4FQ Website, Email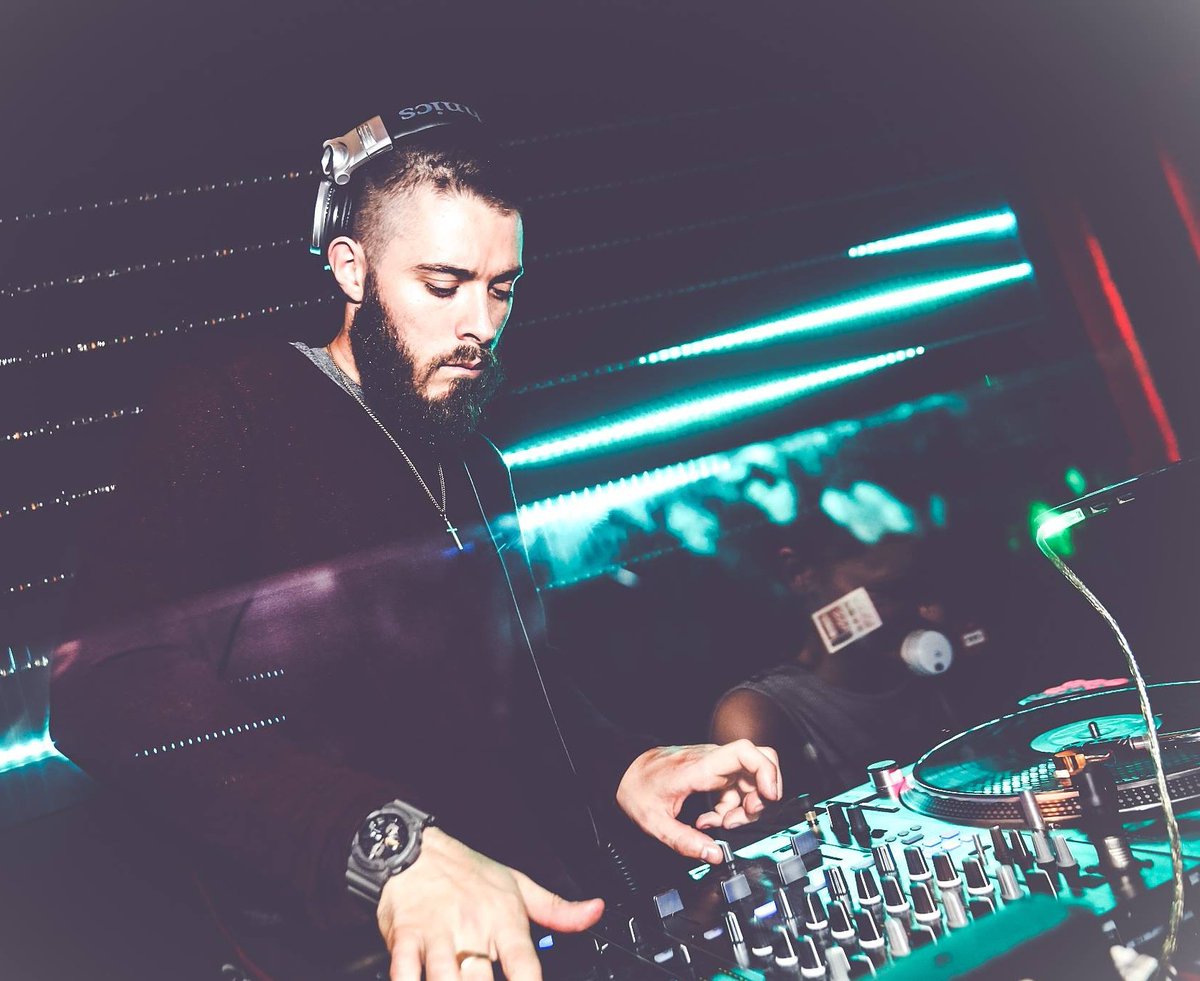 Wednesday – EPIK! UV PARTY @Pryzm
Get your neon on at our huge UV PARTY! Expect neon lights, lots of giveaways and a full themed main room as we rave the night away!
Epik Wednesdays – The BIGGEST student party of the week & the OFFICIAL Students Union student night.
Grab your teammates, housemates, course mates & mate's mates and head to the biggest superclub in Brighton!
9 pm – 4am
Free entry before 11:00pm (via MYU Bar)
£2.00 online
£3.00 Sports Fed
£4.00 NUS
£5.00 standard entry on the door
Kingswest West Street Brighton BN1 2RE East Sussex Tel: 01273 710976 Email, Website
Thursday – Midnight Funk Association (Million Dollar Bill) @Patterns
MFA (Million Dollar Bill) – Every Thursday at Patterns How will I know if MFA really loves me? You can find out this Thursday night… We are kicking of the month with MFA's little tribute to one of our favourite ladies in music – Whitney Houston. Her passing was felt all over the world a few years ago, but being as nostalgic as we are at MFA HQ our passion for her music only grew. Expect the best selection of disco and funk – but we will save some of Whitney's finest tracks for you We encourage our freaks to find their greatest disco attire and share this one moment in time with us. There will be FREE glitter available on request too…
10:30 pm – 3 am
Tickets: £2/£5
10 Marine Parade Brighton BN2 1TL Tel: +44 (0)1273 894777 Website, Email
Thursday – Craic Agus Ceoil @Molly Molone's
LIVE MUSIC!
9 pm till late
Free Entry
57 WEST STREET, BRIGHTON Tel: 01273 822 555  Email, Website
Friday – I'm In Love @Coalition
Music wise we pride ourselves on doing things no-one else in the city is doing. Fat Poppadaddys DJs pull out indie, electro, funk, hip hop, reggae, 60s, 80s, dnb, dubstep, dance, anything and everything to keep the dancefloor lively!
Ladies and gentlemen, the weekend has landed!
11pm – Late
Entry – £3/£4 (before 12am) – £5 after
171-181 Kings Rd Arches Brighton East Sussex BN1 1NB Tel: 01273 722 385 Website, Email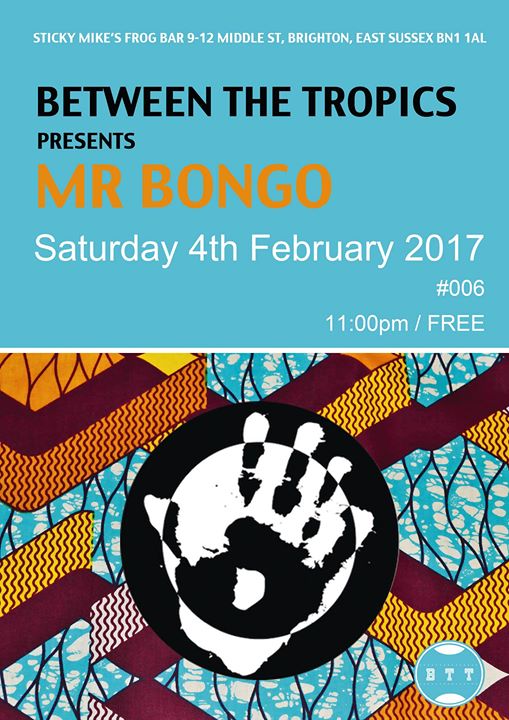 Saturday – MR BONGO @Sticky Mike's Frog Bar
After a brief hibernation period over the winter, BTT is back!
To say thanks to everyone who's come down and made every party so special, we're more than pleased to kick things off properly by inviting some of our favourite locals to join us…
Mr Bongo
A label and crew that needs no introduction (here's one anyway). Avid collectors of records spanning Africa, South America and even some spots in Europe and Asia, these guys have been around for 30 years digging out gems to show the rest of the world. A label with a rich history and firmly set into Brighton's music scene, we're very excited to be having them down to grace the decks and share their selections of Brazilian, Highlife, Afrobeat, Jazz, African Funk, Psychaedelia and who knows…
11 pm – 3:30 am
FREE ENTRY!
Middle Street, BN1 1AL Brighton, Tel: 01273 749465 Website, Email
Sunday – THE FLEX + Blind Authority + Hex @The Green Door Store
Green Door Store & Heshones Presents.
SEWER FEST.
THE FLEX
Box logo bad boiz are in Brighton. You know the drill.
Blind Authority
Notorious mad dogs BA will play their intro in full, providing Niall doesnt get in to trouble before.
*Hex *
Leeds Hardcore Punk. Saw them at Mongrel & they were spot on!
Loads more bands TBA
4:30 pm
Tickets: £5
2,3,4 Trafalgar Arches, Lower Goods Yard, Underneath Brighton Station, BN1 4FQ Website, Email