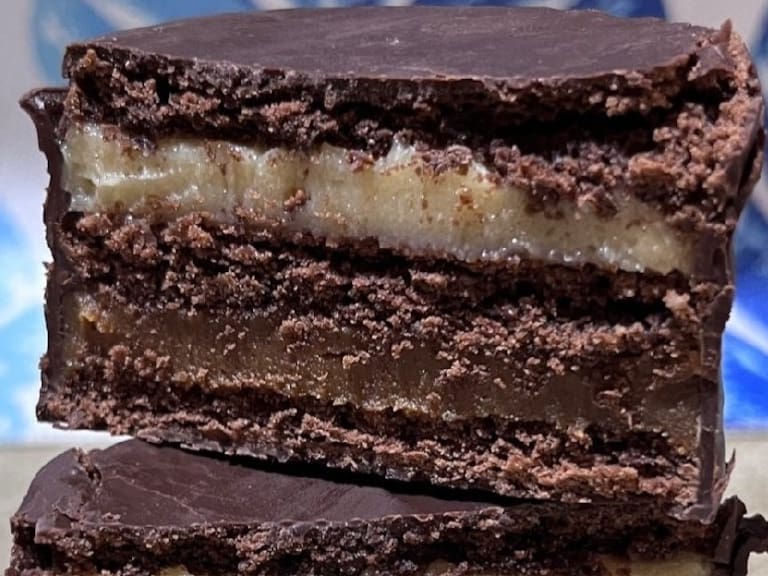 He Albajor World Cup 2023 Held over the August long weekend, the second edition of the tournament, A Version three It is not yet available for sale in kiosks, but – due to its impact – it is estimated that it will gradually be marketed in other parts of the country and beyond. Hours: Your hometown.
The winner of the Alfajor World Championship in 2023 was from the Quiro brand, made of dulce de leche with peanut ganache and semi-dark chocolate. It's about a Three alfajar A standout among the jury of chefs, pastry chefs, food engineers and experts in sensory analysis, Influencers Alfajores and journalists. All members of the panel who evaluated the various products did so using the blind tasting technique to guarantee the transparency of the competition held from August 19 to 21.
In an event held in Rural areasMore than 70 exhibitors participated Black, white alfajer, dulce de leche, fruit and cornmeal were offered to different categories. In addition, biscuit consistency, texture, aroma and glaze of each product, in its plain and triple version, were analyzed in detail.
On the other hand, it was evaluated whether Alphager was produced by an SME, industrially or if it was a signature product. Considered as such PackagingOffer candy to the public, and if it has one Traditional or exotic alfajar.
There was also a rewarding category Healthy Alfajores, And many others participated in the black, white and dulce de leche alfajor.
He Three alfajar brand wantMade with dulce de leche, peanut ganache and semi-sweet chocolate Competition winner It combines different variables of one of the best selling products in the country. Alfajar, consecrated this year, comes from the Campana party in the province of Buenos Aires, which was created by the couple. Yanina Acosta And Maximilian Santos.
"We are speechless, we are speechless, and we win Prize for Best Alfajr And the best triple type; It's an award for passion, we started 2021 with a lot of effort and kept tweaking the recipes until the last minute," they said. Creators of the winning Alfajar For Telam Company.
And they said: This is an achievement for both of us enterprenuer constants. Not in these Alfajar kiosks, it has not been marketed till date, Except for a few acquaintances in Campana, we have no sales. To compete, samples had to be sent a week in advance. Let's see what happens next".
Prizes were awarded on the occasion Alfajores at their finest The competition is divided into gold, silver and bronze triads for different categories. Below is the list of winners:
Triple Alphajar
Alfajor simple
Candy
Cornmeal Albajor
Healthy Alfajor
Alfajor Black
Alfajor White
Alfajor of Dulce de Leche
The fruit is alfajar
Cookie
Traditional alfajar
Exotic Alfajor
Packaging
system
smell
Glaze
Author Alfajores
Alphager produced by an SME
Industrial Alphager
Best Stand Award
Nation
"Introvert. Thinker. Problem solver. Evil beer specialist. Prone to fits of apathy. Social media expert. Award-winning food fanatic."