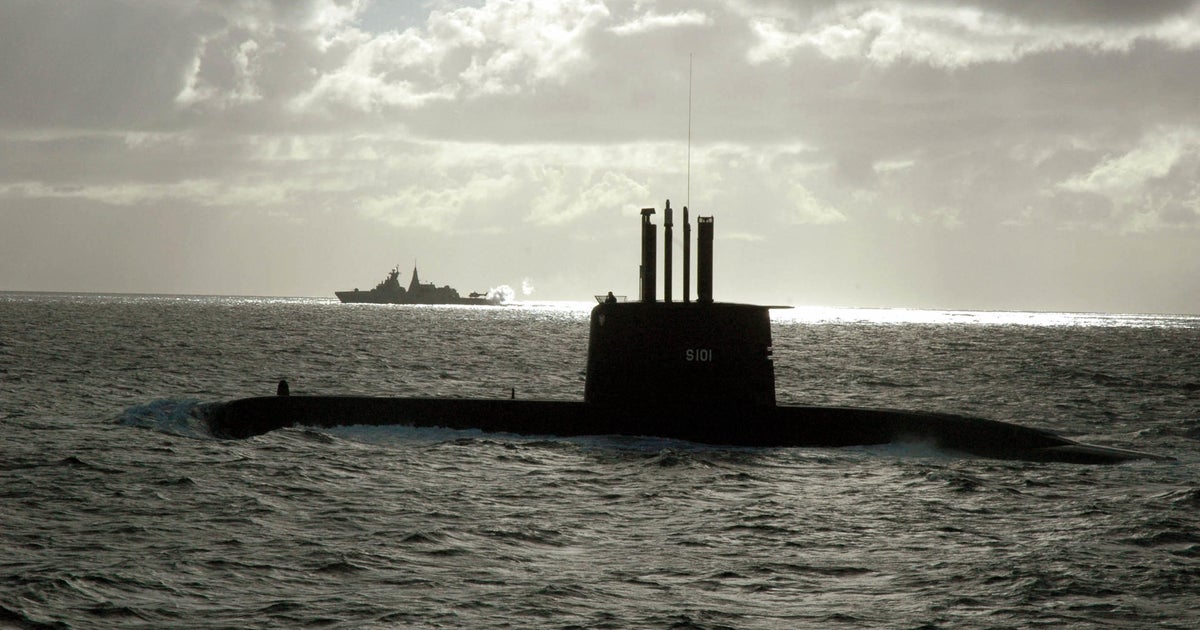 Three South African naval personnel were killed and a senior officer was in critical condition after seven crew members of a submarine were swept to the surface by strong waves when a helicopter attempted to "vertically transport" supplies, the country said. The Ministry of Defense said Thursday.
The ministry said the incident occurred on Wednesday when an Air Force Lynx helicopter was attempting what is known as a "vertrep" – or vertical replenishment – of supplies to the SAS submarine Manthatisi on the surface of the ocean near Kommetjie, off the coast of Cape Town.
The operation was immediately canceled and rescue efforts began.
All seven submariners were recovered, but three of them were declared dead. A helicopter crew member who was sent as a "surface swimmer" to assist in the rescue was also recovered and is in hospital alongside the four surviving sailors.
the The department identified the three victims As Lieutenant Gillian Elizabeth Hector, Petty Officer 1st Class William Masela Matheba, and Petty Officer 1st Class Mukwaba Lucas Mojela. Multiple news in South Africa outlets reported Hector was the first woman to ever sail in a military submarine for any African country.
The Ministry of Defense said that the National Marine Rescue Institute and other emergency services had been called in to assist in the rescue operation, adding that there would be an investigation into the botched operation and the resulting deaths.
Cape Town and other areas on the southern coast of South Africa have been hit by very turbulent waves since the end of last week, due to a phenomenon known as "spring tides".
Dean Wingreen, a South African Armed Forces analyst, told Defense Web that the submarine was moving to Cape Town's waterfront to participate in a three-day naval exhibition starting on Saturday. The Navy planned to hold the exhibition on the occasion of the national holiday of Heritage Day in South Africa on Sunday.
"This is a sad loss for our nation and for our brave armed forces in particular, who routinely face danger so that we can all be safe and secure," South African President Cyril Ramaphosa said. He said in a statement. "We wish the injured a full recovery from the physical and psychological trauma they suffered during this tragedy. We also appreciate the efforts of all the players who carried out the rescue and recovery operation, exposing themselves to great danger."
in Share FacebookThe South African National Defense Forces said members of the public were bringing flowers in memory of the victims to the church inside the Maritime Museum in Simon's Town.
SAS Manthatisi is one of three German-built Type 209/1400 Heroine-class submarines in the South African Navy fleet, which returned to the waters earlier this year after undergoing maintenance work.
"Travel specialist. Typical social media scholar. Friend of animals everywhere. Freelance zombie ninja. Twitter buff."