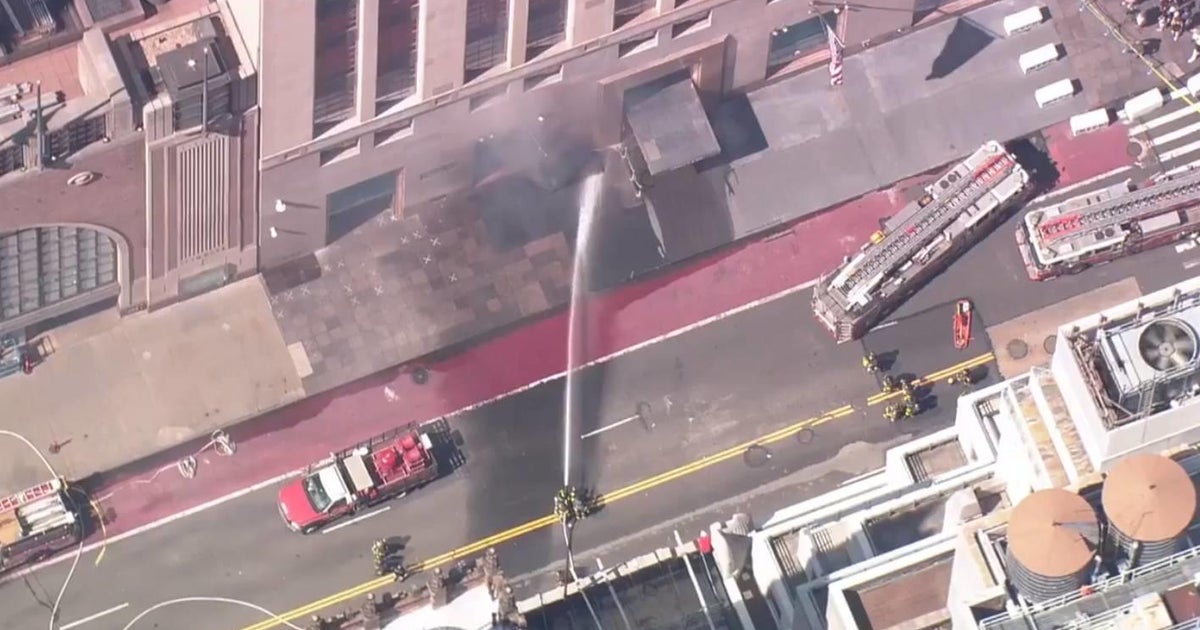 New York – Firefighters were at the site of an underground fire at Tiffany & Co Newly renovated flagship store in the city centre.
We know of casualties in the fire.
Fire officials said it was an underground electrical fire.
Firefighters sprayed water onto a grate directly in front of the entrance at 57th Street near Fifth Avenue.
The entire building on 57th Street between Fifth Street and Madison Avenues was closed.
The fire broke out around 9:45 a.m., and when Chopper 2 brings you a live feed on CBS News New York, you can see more smoke billowing from the same network on 57th Street.
The FDNY said 80 firefighters from 14 units responded.
"This morning before store hours, an electrical fire broke out in the basement on the outskirts of Tiffany Landmark on Fifth Avenue in New York City. The fire has since been put out and we are working with the New York Fire Department to take precautionary measures to ensure the safety of our employees and customers. It is expected that The store opens later today after inspection by a fire marshal," said a Tiffany & Co. spokesperson.
The spokesperson said there were two minor incidents where staff were not feeling well during the evacuation, but they were not injured. They were sent to get medical attention proactively.
The FDNY said there were no other injuries.
"I saw a lot of smoke and my driver told me he heard an explosion and people ran in the street screaming for water," said witness Christina Tenedius. "I hope everyone is well, I hope everyone is safe, I hope there is nothing serious and no injuries and I hope we see them open sooner rather than later."
It is not clear what, if any, damage is now inside the Tiffany Building, known as the "Landmark".
The store is expected to open later Thursday after an inspection by a fire marshal.
Units are on site to investigate the cause and inspect surrounding property
Again, there were no outages or injuries, but the entire 57th block shut down between the 5th and the park
"Freelance entrepreneur. Communicator. Gamer. Explorer. Pop culture practitioner."