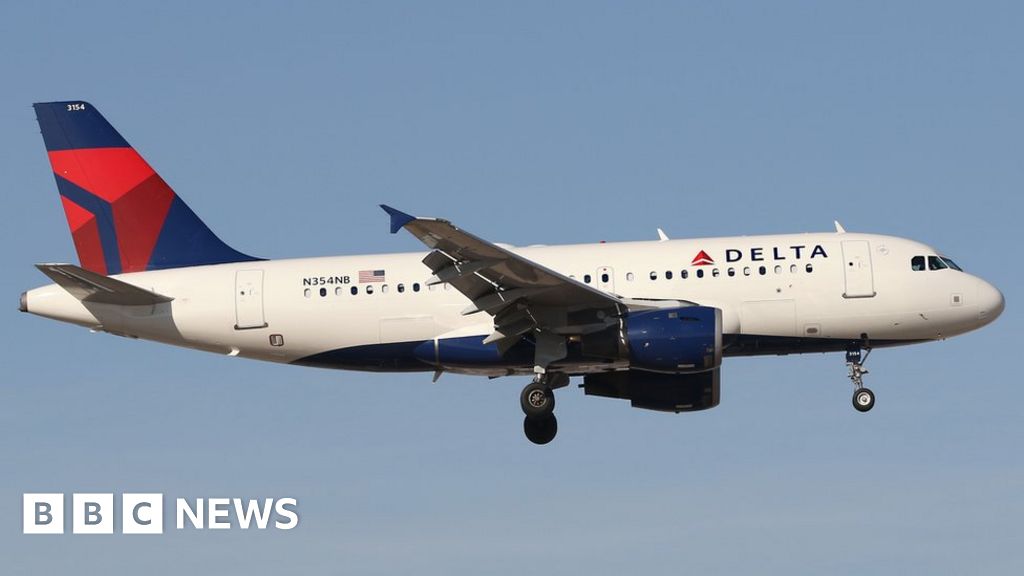 An airport employee has died after crashing into a passenger plane's engine in Texas.
Officials said the worker "swallowed" the engine of a Delta Airlines plane as it was traveling toward its gate and one of the engines was running.
The employers say an initial investigation showed the incident had nothing to do with safety measures, but it is not yet clear how it happened.
An investigation is also being conducted by a government agency.
The National Transportation Safety Board said it had been in contact with Delta Air Lines and was "in the process of gathering information at this point."
The Airbus A319 arrived in San Antonio Friday night from Los Angeles International Airport.
Officials have yet to name an employee of Unifi Aviation, which Delta Airlines contracts for ground crew operations,
"From our initial investigation, this incident was not related to Unifi's operational processes, safety procedures and policies," the company said.
A Delta spokesperson said the airline was "sad" to grieve the loss of "the life of a family member of the airline".
"Our thoughts and full support are with their families, friends and loved ones during this difficult time."
The airline also told local station Kens 5 that it is working with authorities "when they begin their investigations".
On Wednesday, the regional airline Piedmont was fined $15,625 (£12,285) by the Occupational Safety and Health Administration (OSHA) for the death of a ground worker six months earlier in a similar accident in Alabama.
"Proper training and application of safety procedures could have prevented this tragedy," the Occupational Safety and Health Administration (OSHA) said.
"Web maven. Infuriatingly humble beer geek. Bacon fanatic. Typical creator. Music expert."