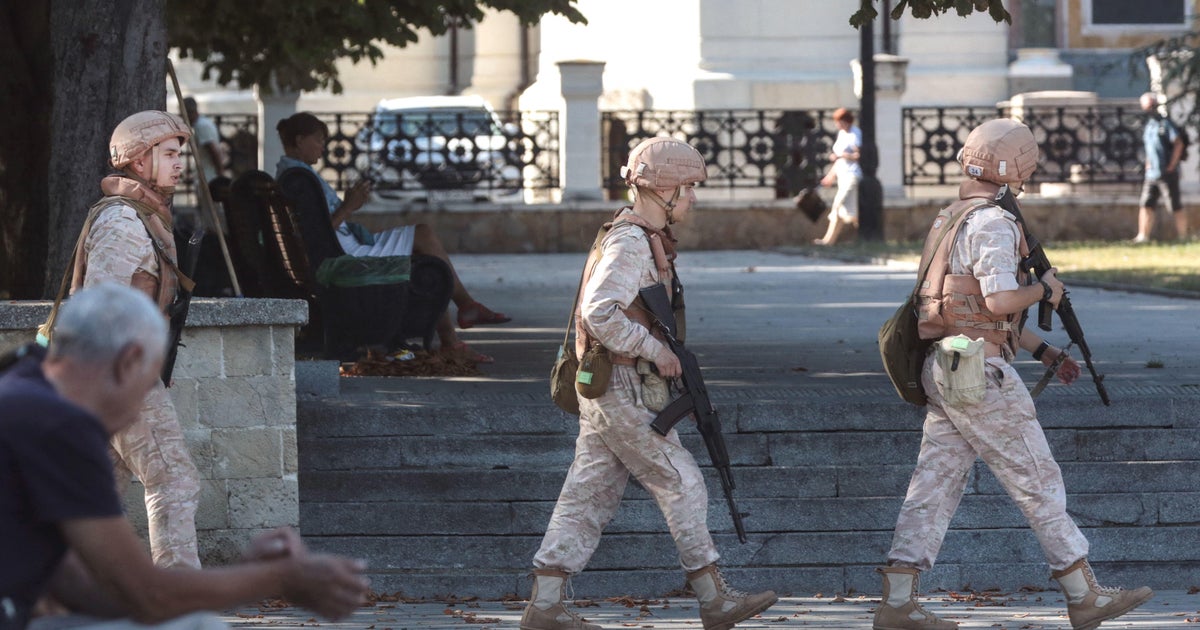 Moscow – The Russian-appointed governor of Sevastopol, the country's largest city UkraineThe Russian-occupied Crimean Peninsula announced on Friday that the headquarters of the Russian Black Sea fleet was bombed in a Ukrainian missile attack. The Russian Defense Ministry later confirmed the raid and said one service member was missing.
State media said that Russian air defense systems shot down 10 missiles heading for the Crimean Peninsula, but the headquarters of the Russian Black Sea Fleet in Sevastopol was bombed by French-made Storm Shadow missiles.
"Work continues to extinguish the fire at the fleet headquarters," Sevastopol Governor Mikhail Razvozaev said in a post on the messaging app Telegram. He added, "According to preliminary information, the civilian infrastructure surrounding the fleet headquarters was not damaged. Nor were the people who were in the street at the time of the collision injured."
He added that he had issued instructions to deploy an "operations headquarters" at the scene of the accident, but the situation was under control. There was no immediate confirmation of the extent of damage to the offices of the Black Sea Fleet, but the state-run TASS news agency said earlier that at least six people were injured in the attack. A video clip posted on social media shows smoke rising from the fleet headquarters.
Razvozayev earlier warned residents through his account on the Telegram application of the possibility of another attack. He later dropped that warning, but urged residents to continue avoiding central Sevastopol.
The apparent missile attack came about 10 days after the missile attack Ukrainian attack on the strategic shipyard in Sevastopol It damaged two Russian military ships that were undergoing repairs and caused a fire at the facility, according to Russian authorities. This attack came at a time when Moscow launched drones into the Odessa region in southern Ukraine.
Ukraine did not immediately claim responsibility for Friday's attack on Sevastopol, which came a day after Ukrainian officials reported a barrage of cluster bombs. Russian missiles hit six citiesAs a result, at least two people were killed and electrical infrastructure was damaged in multiple areas.
The latest exchange of fire followed Ukrainian President Volodymyr Zelensky Visit Washington for ongoing support For his country's efforts to defend itself from the Russian invasion. Republican leaders in the US Congress wondered how and how much military and humanitarian aid would be sent to Ukraine during the era of President Biden. It is seeking an additional $24 billion In aid.
Certification of Biden's request is highly uncertain because of growing partisan division in Washington.
"Travel specialist. Typical social media scholar. Friend of animals everywhere. Freelance zombie ninja. Twitter buff."