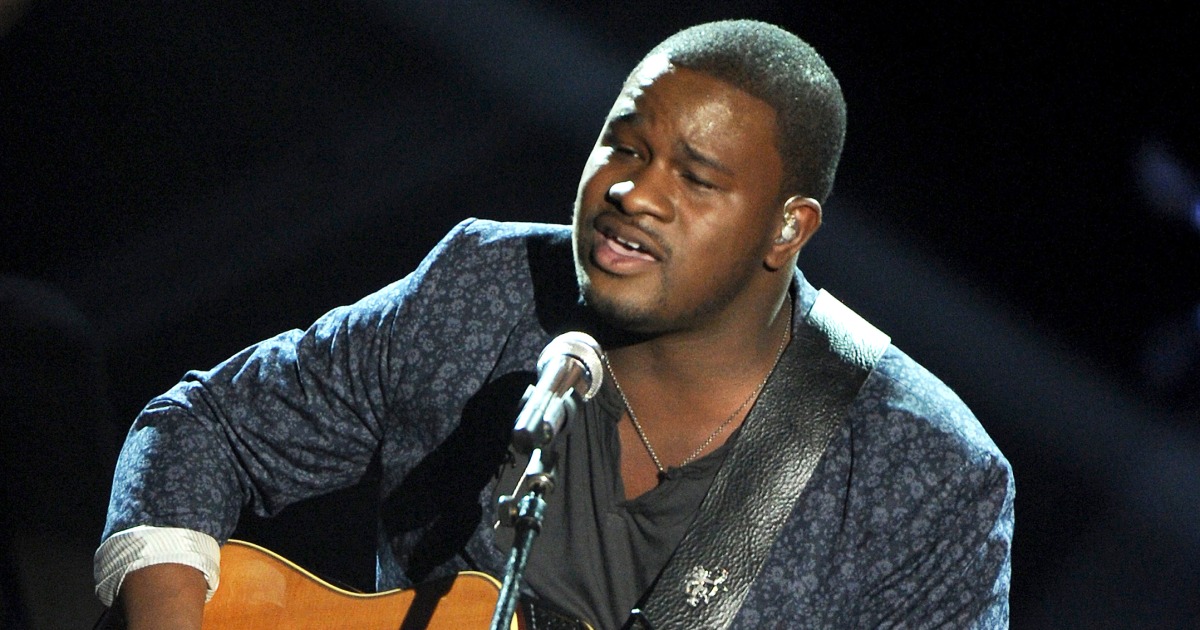 C.J. Harris, the former "American Idol" contestant whose soulful voice mesmerized the judges and whose sweet demeanor electrified legions of fans, has died of an apparent heart attack. He was 31 years old.
Harris was in cardiac arrest when he was rushed to the hospital Sunday in his hometown of Jasper, Alabama, where he was pronounced dead at 8:53 p.m., Walker County deputy coroner Danielle Calloway told NBC News.
statement posted on The official page of "American Idol" on Instagram Read: "C.J. Harris was an incredible talent, and the news of his passing saddens us deeply. We will truly miss him."
Harris said Hollywood Reporter in a 2014 interview that his mother was his first musical influence.
"I was six years old and my mom was in jail," Harris recalled. "She was singing to me over the phone and tears welled up in my eyes."
Later, Harris taught himself how to play the broken guitar he got from his grandfather.
Harris said in the interview: "He had one in the shed with three strings on it. He said I didn't need to buy a whole new set of strings. So I would tune it in such a way that when I petted it, it sounded like it was in the key of anything."
Harris first auditioned for "American Idol" in 2010 and also tried and failed to win a spot on Fox's "The X-Factor" and NBC's "The Voice." He made his musical mark only in 2014 when he finished sixth in the thirteenth season of "American Idol".
At his audition in Salt Lake City, Harris performed "Soulshine" by the Allman Brothers Band in front of judges Jennifer Lopez, Keith Urban and Harry Connick Jr.. He dedicated the performance to his father, who passed away recently.
"You sing because you should sing, not because you want to sing." Tell Urban Harris. "And I mean that in the deepest way…that's why it's so believable and real."
Harris then became a contender for the top prize with a performance of "Can't You See" by Marshall Tucker and "If It Hadn't Been for Love" by SteelDrivers.
Following his time on "American Idol," Harris performed live for the series and later shared the stage with one of his idols, former Hootie & the Blowfish singer Darius Rucker, at the Grand Ole Opry in Nashville, Tennessee, in 2014.
Then, in 2019, Harris released his debut single, "In Love". And on New Year's Day, posted on His official Facebook page"," New music soon!
"Freelance entrepreneur. Communicator. Gamer. Explorer. Pop culture practitioner."