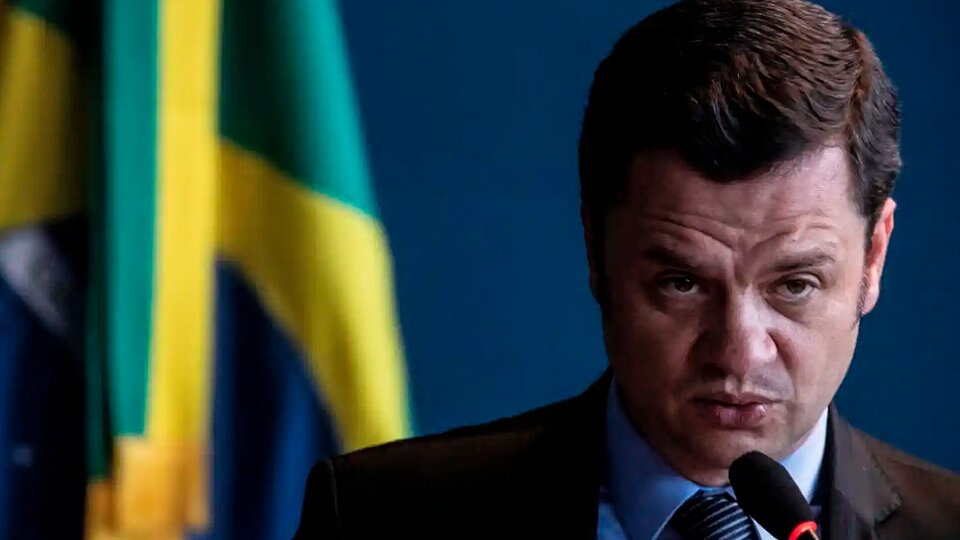 From Rio de Janeiro
The far-right former Brazilian president arrived in Brazil this Saturday after a brief stint as a refugee in Orlando, Florida. Jair Bolsonaro, Commissioner Anderson Torres (photograph) Arrested and interrogated. Actually, this is a first inquiry. He is in custody and other inquiries will come up from this Sunday.
Who is Anderson Torres?
He was an obscure commissioner of the central police until Bolsonaro brought him in as his justice minister. His mediocrity and alleged involvement in diversion of resources and other petty scandals kept him on good terms with politicians. Thanks to these connections, he was appointed as a consultant to various state bodies, which paid him fat parallel salaries.
Bolsonaro's minister
on March 30, 2021 He was appointed Minister of Justice under Bolsonaro. Very quickly he became his strongest man, until now, in the words of journalist Leonardo Sakamoto, from the UOL portal, a bomb man.
Minister of Justice He became Brasilia's Secretary of Public Security. Capital. The first thing he did was release the entire security top. The second thing is to ask for a vacation and go to Florida.
An attempted coup by Bolsonaro supporters on Sunday, January 8, resulted in acts of violence and destruction with the complacency of forces under Torres' control. Because Alexandre de Moraes, Minister of the Central Supreme Court, ordered imprisonment against him.
By searching his home and seizing papers, computers and documents, the federal police revealed something huge about Torres' activities. A detailed plan to impose a coup that would give Bolsonaro absolute powers.
Complete control scheme
It was a draft decree that allowed the High Electoral Tribunal full – and unconstitutional – control and overturned the results of elections won by Lula da Silva last October.
The big anticipation now is what Anderson Torres will say in his hearings starting this Sunday.
Brazilian law has a provision for "rewarded condemnation," meaning that depending on the severity of someone's conviction, their sentence may be commuted. If Torres pursues this method, it is ruled out that Jair Bolsonaro will be irrevocably imprisoned and sentenced.
is on the other side Fears that Anderson Torres will be attacked Within the same federal police, to prevent him from telling what he knew. He knows more than enough to attack Bolsonaro.
A missed plot
The failed coup d'état movement on Sunday, January 8, is under heavy scrutiny. The name of many financiers of the law is already known, many prisons have been ordered, but There is no concrete evidence that Jair Bolsonaro participated in its production.
Anderson Torres may be the fastest way to get to that test. If he speaks and tells what he knows, Bolsonaro will be more lost than ever.
"Introvert. Thinker. Problem solver. Evil beer specialist. Prone to fits of apathy. Social media expert. Award-winning food fanatic."