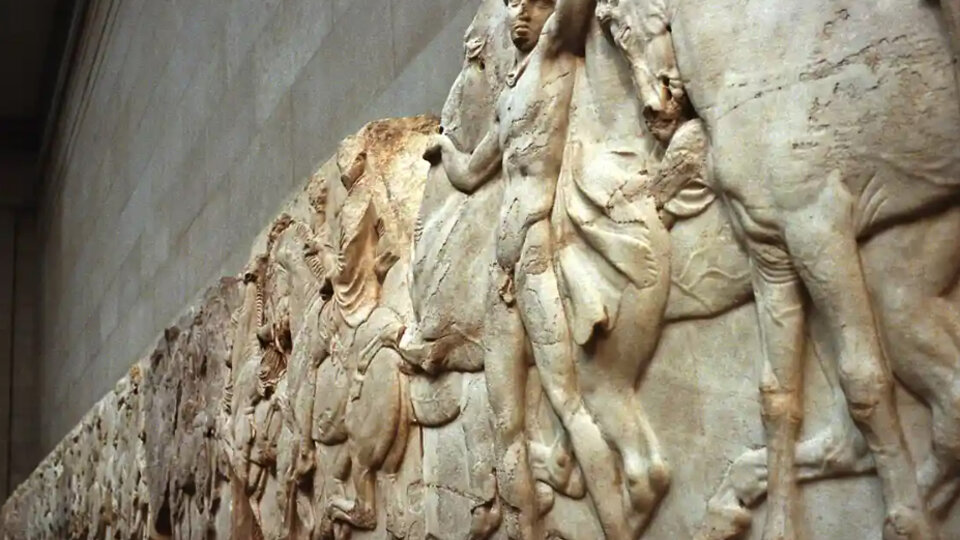 The British Museum has refused to return the Parthenon marbles to Greece, promising that "no further talks have been held or planned with the Greek government".Although temporary tasks are considered.
The British Gallery confirmed this in response to the Greek shop Kathimeriní after UNESCO announced that the two countries were ready to negotiate the return of marble, in accordance with a resolution adopted in December 2021.
However, the British Museum lowers those expectations, highlighting the loving relationship it maintains with UNESCO and its willingness to collaborate with other organizations with the aim of expanding public access to the pieces.
Greek Culture Minister Lena Montoni stressed on Wednesday that the international community has a right and demand to integrate this masterpiece into the Acropolis as a whole. The motto is "Reunite Parthanan".
Montoni gave a positive example of the recent decision by the Antonio Salinas Museum in Palermo, Sicily, to permanently abandon part of the eastern freeze of the Parthenon.
"Now These sculptures, the works of Phidias, we create a strong wave of pressure on the British side to return to their place of birth and find their place in the Acropolis Museum.Mendoza added.
The origin of the conflict
In the early 19th century, the marbles went to Great Britain when the British ambassador to the Ottoman Empire, Thomas Bruce, better known as Lord Elgin – who defined himself as a lover of antiques – obtained permission from the Sultan. Part of the Metophase and the interior of Parthenon.
Later, Lord Elgin sold them to his government for 35,000, and since 1939 these jewels have been on display in the British Museum, while only copies are on display in the Acropolis Museum.
Last Sunday, Jonathan Williams, deputy director of the British Museum in Montoni, described what he said at a UNESCO intergovernmental commission as "funny" and revived the old debate.
Williams said that when the fragments were discovered by Lord Elgin in the early 19th century, they were scattered throughout the Parthenon "ruins" and that "not all objects had been removed from the temple."
In response, Montoni called the British Museum's claims "unhistorical" and reiterated that "there is archaeological evidence that the marbles were carved from Parthenon."
"Introvert. Thinker. Problem solver. Evil beer specialist. Prone to fits of apathy. Social media expert. Award-winning food fanatic."