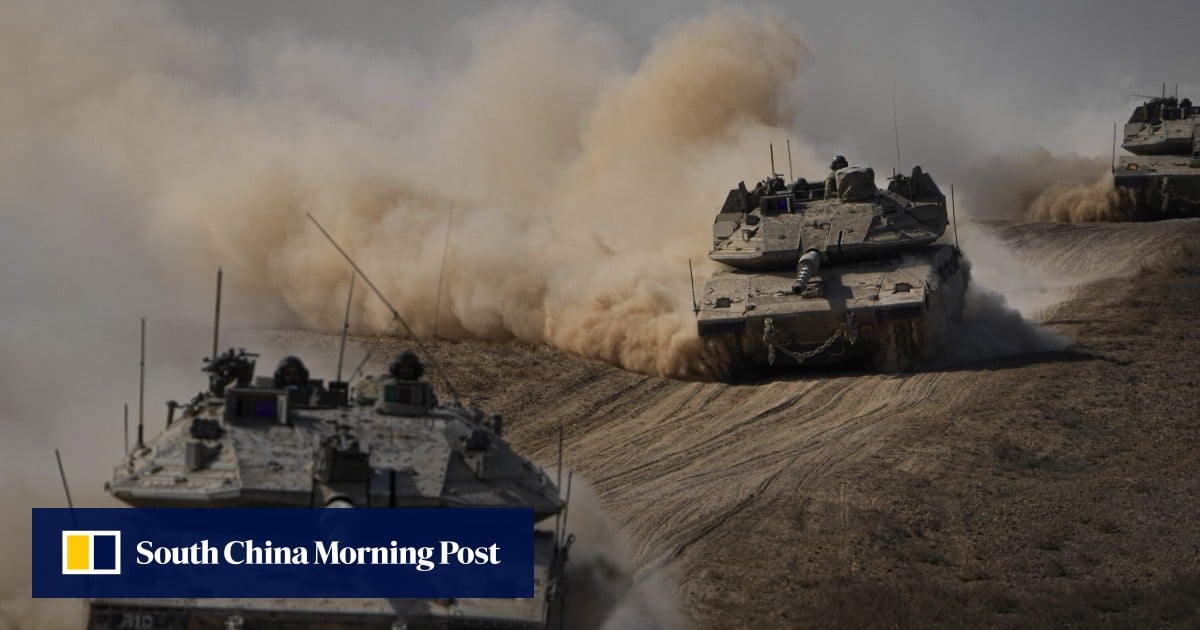 "China opposes and condemns all actions that harm civilians because they violate basic human conscience and basic standards of international law," Wang said.
The statement added that it urged all parties to refrain from escalating the situation and return to negotiations as soon as possible.
He added that China is communicating extensively with all parties to urge a ceasefire. Wang said the top priority now is to ensure the safety of civilians, open humanitarian aid channels, and protect the basic needs of the people of Gaza.
Al Saud said that Saudi Arabia is deeply concerned about the Israeli-Palestinian conflict. He condemned all attacks on civilians and opposed Israel's forced transfer of Gaza residents.
On Friday, the Israeli army asked the 1.1 million Palestinians in the northern Gaza Strip to move to the south within 24 hours before the expected ground attack.
Which led to a mass exodus
.
After days of intense bombing of Gaza and
Cut off electricity and water supplies
The Israeli army said on Saturday that it was preparing to carry out "joint and coordinated strikes from the air, sea and land."
The United Nations said it "deems it impossible for such a movement to take place without devastating humanitarian consequences."
UN Secretary-General António Guterres, who previously said that the situation in Gaza "has reached a new dangerous level," urges the Israeli authorities "to avoid a humanitarian catastrophe."
The humanitarian organization Norwegian Refugee Council also called on Israel to rescind the evacuation order, saying the "collective punishment of countless civilians" amounts to a war crime.
Council President Jan Egeland said on Friday: "My colleagues inside Gaza confirm that there are countless people in the northern parts who have no way to move safely under the constant barrage of fire."
"The loss of civilian life resulting from the intentional or indiscriminate use of force is a war crime."
About 1,300 people were killed and dozens were taken hostage by Hamas militants after they attacked a music festival and border towns in southern Israel early on October 7. Israel's retaliatory air strikes killed more than 2,200 people in Gaza, according to Palestinian authorities.
China's special envoy for Middle East affairs, Zhai Jun, who will visit the region this week, warned that the conflict was expanding with armed clashes taking place with pro-Palestinian groups on Israel's northern borders with Lebanon and Syria.
"The international community must be extremely vigilant and work together to control the situation and prevent it from getting out of control objectively and fairly," Zhai told state broadcaster CCTV on Saturday.
He said Chinese citizens in Israel can take commercial flights to return or to a third country as needed, and Beijing will continue to monitor air and land routes and provide assistance.
Zhai said that his upcoming visits will aim to push for a ceasefire, protect civilians, calm the situation and promote peace talks. He did not specify the "relevant countries" that the trip would include.
His trip will come after US Secretary of State Antony Blinken's ongoing diplomatic tour in the Middle East, which includes Israel, Qatar, Jordan, Bahrain, and the United Arab Emirates, in addition to Saudi Arabia.
Blinken urged Beijing
To use its influence
"In the Middle East to prevent other actors, whether governmental or non-governmental, from attacking Israel and expanding its war with Hamas," the State Department said in its report on a phone call between him and Wang.
Wang said that the "two-state solution," a proposed framework for establishing an independent Palestinian state alongside the Jewish state, remains the "primary way out" of the conflict, according to the Chinese reading of the call. She indicated that Blinken agreed to this.
"Travel specialist. Typical social media scholar. Friend of animals everywhere. Freelance zombie ninja. Twitter buff."