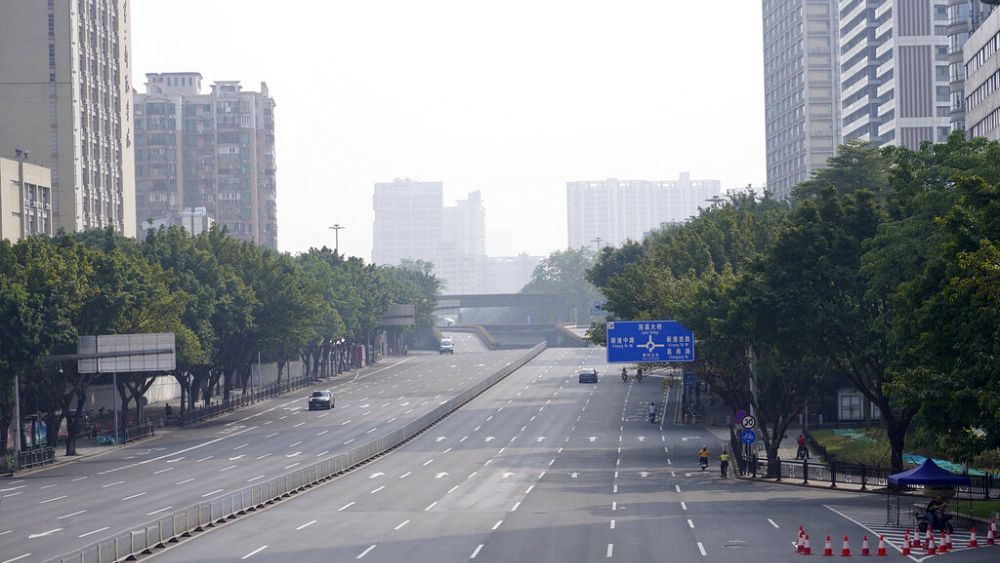 population of china It fell for the first time in more than six decadesAccording to figures published on Tuesday.
But it is not the only one.
Many countries – especially in Europe and Asia – will see their populations decline in the coming decades, if projections for the year 2100 published by the United Nations last July prove correct. In other cases, the population is already declining.
The population is already declining
Eight countries with populations over 10 million have experienced a decline in their populations over the past decade. Most of them are Europeans.
Besides Ukraine, whose population has decreased due to the Russian invasion, the number of people in Italy, Portugal, Poland, Romania and Greece is declining.
There are many reasons for these falls, some of which are unique to each country, but they all share low fertility rates, which means that women are having fewer children on average than before.
Fertility rates of 1.2 to 1.6 children per woman have been recorded in southern and eastern European countries, according to the World Bank. A fertility rate of more than 2 is needed to keep the population stable.
Added to this phenomenon is a massive exodus in Poland, Romania and Greece, where more people leave to go and live abroad than stay at home.
Outside of Europe, Japan is also experiencing a decline in its aging population. This is largely due to the low fertility rate of 1.3 children per woman and low immigration.
Japan lost more than 3 million lives between 2011 and 2021.
The same goes for the Middle East. In Syria, a population has been devastated by more than a decade of grinding war, with millions of refugees fleeing to neighboring countries and beyond.
Nearly 606,000 men, women, and children have been killed in the fighting, according to estimates by the Syrian Observatory for Human Rights.
The ones that will go down tomorrow
China – currently the world's most populous country – has worried for years about the impact of its aging population on the economy and society, but no population decline was expected for nearly a decade.
Tuesday's revelation of fewer people in China is expected to become a permanent trend, affecting the population for years to come.
China is expected to lose nearly half of its population by 2100, dropping from more than 1.4 billion to 771 million.
Russia, Germany, South Korea and Spain are all poised to join this downward movement, as their populations begin to decline by 2030.
Europe's population as a whole will start to decline early this decade.
But there are some exceptions.
While the populations of Europeans, Americans, and Asians were supposed to start declining by 2100, the number of people in Africa will continue to rise.
The African continent will increase from 1.4 to 3.9 billion people by 2100. About 38% of the world's population will live in Africa, compared to about 18% today.
"Travel specialist. Typical social media scholar. Friend of animals everywhere. Freelance zombie ninja. Twitter buff."