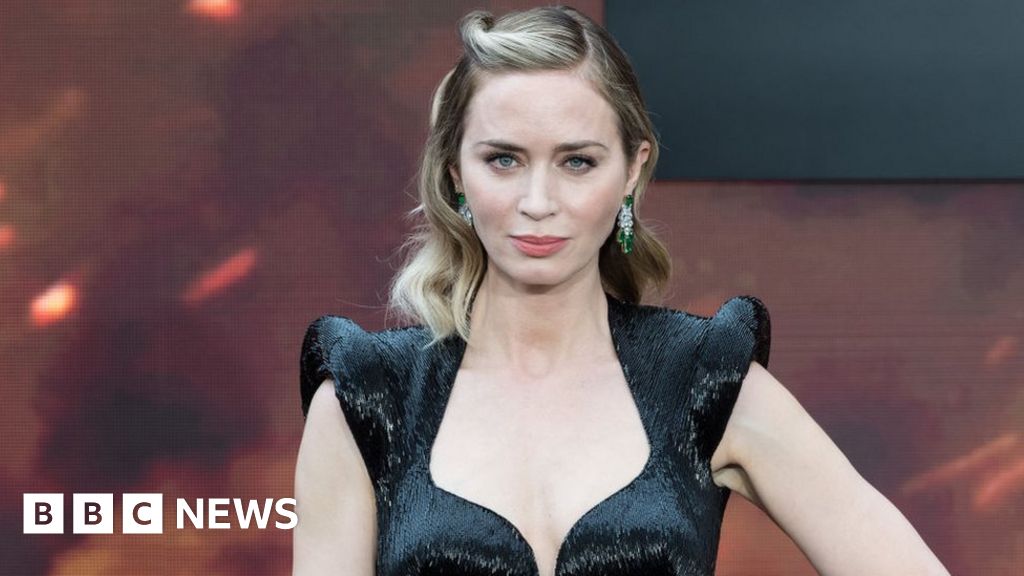 British actress Emily Blunt has apologized after an interview in which she mentioned the appearance of a servant on social media.
In the clip from The Jonathan Ross Show, which first aired in 2012, Blunt describes the waitress as "huge."
The video was shared widely online this week, with some criticizing Blunt for being "fatphobic."
The Oppenheimer star has since said she was "appalled" because she said "something so insensitive" and "hurtful."
During the interview, Blunt recalled making the film Looper in the United States and detailed her encounter with a server at a local restaurant.
While visiting a Chili's restaurant, host Jonathan Ross says: "If you go to Chili's, you can see why a lot of our American friends are so great."
"Well, the girl serving me was phenomenal. I think she got free meals at Chili's," Blunt answers.
"There's nothing wrong with that," Ross answers.
The 40-year-old actress goes on to describe the encounter and how the waitress got to know her.
Blunt, who also starred in The Devil Wears Prada and A Quiet Place, issued a statement on Friday apologizing for the remarks.
"I just need to address this head on, as my jaw has been on the floor watching this clip for 12 years," she said in a statement to People magazine.
"I feel terrible that I would say something that was insensitive and hurtful and had nothing to do with any story I was trying to tell on a talk show."
"I've always considered myself someone who wouldn't dream of upsetting anyone, so whatever prompted me to say anything like that in that moment was unrecognizable to me or anything I stand for," she adds.
"And yet it happened, and I said so and I'm very sorry for any hurt I caused. I was old enough to know better."
"Freelance entrepreneur. Communicator. Gamer. Explorer. Pop culture practitioner."