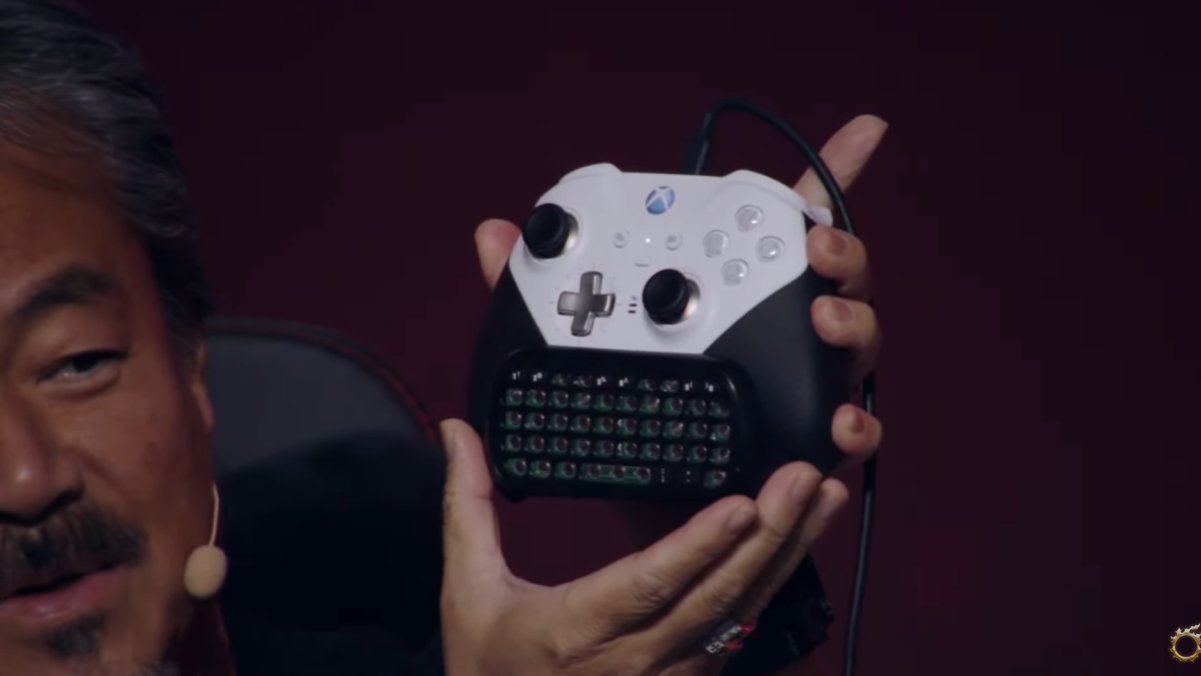 Final Fantasy creator Hironobu Sakaguchi appeared at Final Fantasy XIV FanFest playing the game using a custom Xbox controller.
Posted on Twitter by Genki_JPN, the controller appears to be an Xbox Elite controller with a chat panel attached, though Sakaguchi says he removed most of the buttons so he wouldn't accidentally press one.
Final Fantasy 14 FanFest is currently being held at the Excel Center in London.
It was announced earlier this year that the hugely popular MMO would finally be coming to Xbox in 2024.
According to Xbox, the Series
The extended free trial, which is available on PC and PlayStation consoles, will also be applicable to Xbox as well.
This means that players will be able to play the entire base game A Realm Reborn, as well as its first two expansions, Heavensward and Stormblood, up to level 70 without any playtime restrictions.
Once players reach level 70, they will then have to pay a monthly fee to continue playing the game.
Although the game is an online multiplayer adventure, Square Enix implements a system called Duty Support, which allows players to accept content with a group of NPC allies instead of real players.
According to Xbox, by the time the game's open beta launches, the Duty Support system will cover all main story dungeons from A Realm Reborn and the four existing expansions, meaning players will be able to play through the main story content solo.
This news marks the end of a long effort by Xbox head Phil Spencer to bring Final Fantasy 14 to Xbox consoles.
"Certified food guru. Internet maven. Bacon junkie. Tv enthusiast. Avid writer. Gamer. Beeraholic."