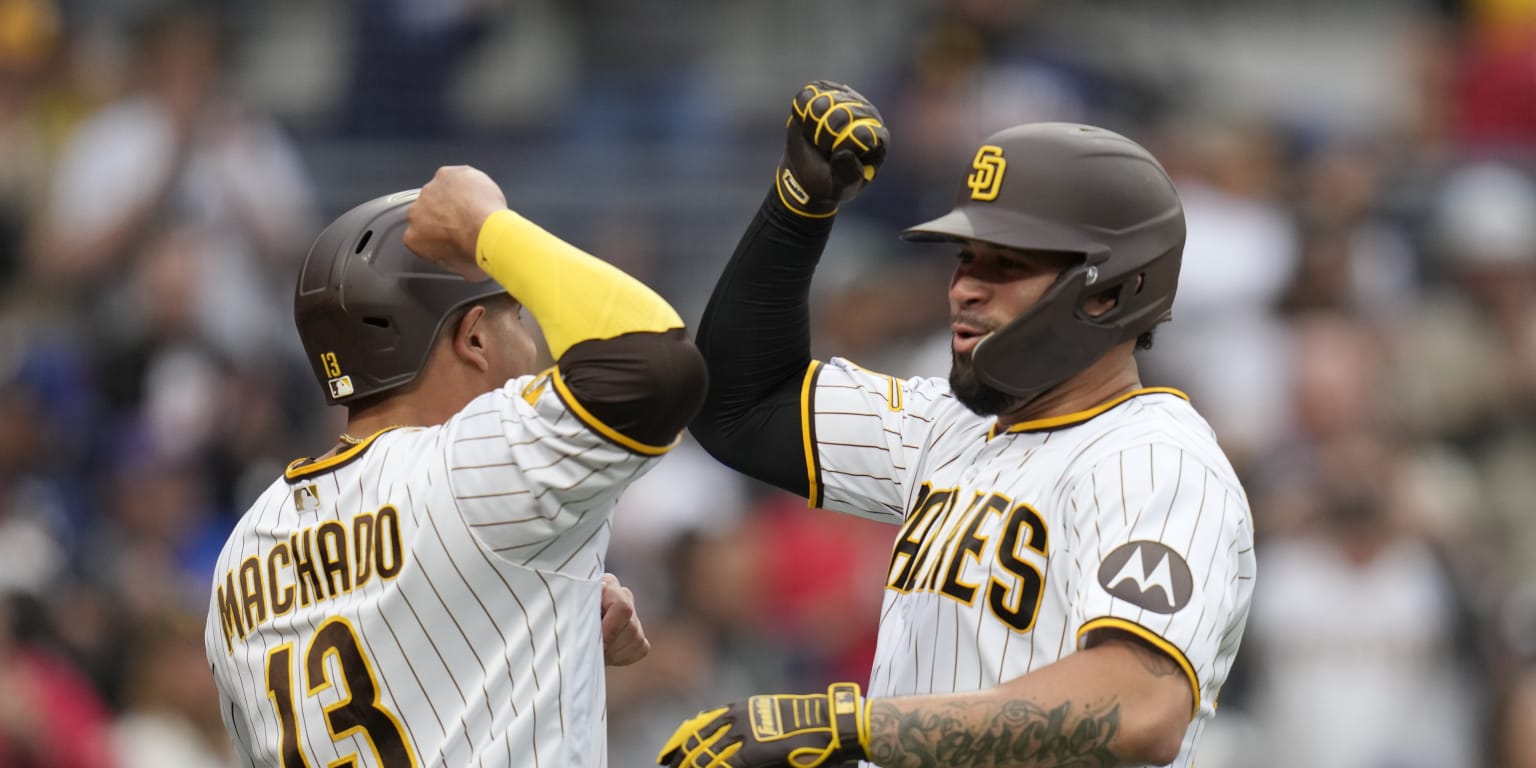 San Diego – For all of its early season shortcomings, there have always been two obvious solutions in San Diego – two areas that, if they can be addressed, will go a long way toward curing what's ailing the Padres offense:
• The Padres needed more production away from the pickup spot – not necessarily the prolific production Gary Sánchez gave them in his first week with his new team. Just…more than they were getting.
• The Padres needed a healthy Manny Machado who plays like the MVP-caliber third baseman they know he can be, and he's the MVP-caliber third baseman they pay him to be.
Monday night? Check and check.
With a 5-0 win over the Cubs, the Padres got part of the four-game weekend series. Blake Snell has been excellent across six scoreless innings, but it's not the first time Snell has been sharp this season. This time, he got the needed support, largely courtesy of Sanchez and Machado.
Sanchez, who had been off waivers just a week earlier, launched a laser for a two-run homer in the second inning, already his third home run as a Padre. He got off to a solid start in San Diego, posting a slant streak of .286/.348/.714 over his first seven games.
Meanwhile, Machado was up to his usual tricks. He made a great play at third base to rob Seiya Suzuki of a hit in the third inning. He's also gone 3-for-4, and burned a pair of drives at an exit speed of over 100mph. For the first time since coming back from a metatarsal fracture in his left hand last week, he looked like, well, Manny Machado.
"I feel good," Machado said. "I mean, I'm healthy, and I honestly think that's the only thing you could ever ask for. This game is very challenging in many different ways so you are just asking for health. I feel good now…so I'm able to just go out and compete."
The Padres know exactly what a healthy and thriving Machado can do for their lineup. For the first half of last season – in offense without Juan Soto, Fernando Tatis Jr. and Xander Bogaerts – he kept Machado on his feet.
"Look, he's our guy," said manager Bob Melvin. "Last year, it was because, in large part, we got where we went. Especially at the start of the season, those first few months, he really carried us around. … He has the ability to do that."
Really, the Padres could always have expected more from Machado than the .222/.275/.353 streak he entered play with on Monday. It is Mane Machado, after all.
At catcher, they weren't sure of a turnaround. The Padres Sanchez claimed off waivers from the Mets as a flyer. Sure, he was a two-time All-Star and an integral part of the Yankees' runs to the ALCS in 2017 and '19. But they couldn't expect the reincarnation of Gary Sanchez, could they?
"He has a great track record," said Melvin. "Lately it hasn't been great for him. But I think the way he embraced our guys at the club has made him feel at home here very quickly. Then when you get off to the start, you do.
"The level of talent is still there. He's not an old man, by no means. Hopefully this car will be a really great car for us. He's been so far."
The truth is, the Padres didn't need a 30-year-old Sanchez to be of All-Star caliber. They just needed an upgrade. At the time of his claim, they ranked last in the Majors in the catcher's war, according to FanGraphs.
Without a clear internal solution, they made a low-stakes gamble on Sanchez and decided to hand him the keys behind the plate.
"Whenever you get the chance to go out on the field and play every day, good things happen," Sanchez said through Spanish translator Danny Sanchez. "It's a bigger chance."
Behind the plate, Sanchez has also been solid. He backed up consecutive scoreless starts from Snell (plus seven scoreless starts from U Darvish on Saturday). On Monday, Sanchez was behind the plate as Snell struck out eight — including three seen in the first two innings. All three Ks ended up with strikes that might not have been the case. But Sanchez, at least, presented it as is.
Shortly afterward, Sanchez walked to the plate and hit a two-run homer, giving the Padres an early lead. For Snell, who was interested in working with Sanchez, it was an all too familiar sight.
"I've seen him hit me by five runs," said Snell—more than he has allowed any other batter. "I'd rather be on my team."
"Devoted travel trailblazer. Freelance beer scholar. Passionate analyst. Hardcore twitter fanatic."