No Comments
Gigs Of The Week! 23rd – 29th January
On

23rd January 2017

http://www.brightonjournal.co.uk
Monday – Fat Poppadaddys @ The Haunt
Fat Poppadaddys has been providing the discerning student clubber with a cut above the more commercial offerings of others since 1998. Fat pops is straight up quality music, a carefree party atmosphere and a club full of like minded individuals. We play: Two Door Cinema Club / Arctic Monkeys / Red Hot Chili Peppers / The Weeknd / The 1975 / Jackson 5 / Vaccines / Jamie T / The Jam / Prince / Florence and the Machine / Stevie Wonder / De La Soul / Outkast / Nirvana / Toots & the Maytals / Curtis Mayfield / Daft Punk / Gorillaz / The Specials / The Clash / Elvis / Chuck Berry / And Many more.11 pm
Tickets: £2/3
10 Pool Valley, Brighton BN1 1NJ Email, Website
Monday – Pink Party Breast Cancer Fundraiser @The Green Door Store
Ten Tonne Promotions presents the first Pink Party at The Green Door Store.
All profit goes to Cancer Research UK
Keep Clear // Hush // Frank and Beans // Wild Cat Strike
£5 standard entry. £3 if wearing something pink.
2,3,4 Trafalgar Arches, Lower Goods Yard, Underneath Brighton Station, BN1 4FQ Website, Email
Tuesday – Pineapple Pizza Party @Coalition
There's nothing we enjoy more here at District HQ, than a good life-changing debate, and we all know what the biggest debate of recent times has to be. Does Pineapple belong on a pizza? We're aiming to find out!
The only student night that provides the biggest indie, pop punk, rock and metal tracks!
11 pm – 3:30 am
Tickets: £3 entry before midnight
171-181 Kings Rd Arches Brighton East Sussex BN1 1NB Tel: 01273 722 385 Website, Email
Wednesday – Boiling Point @Patterns
Following the success of our launch nights earlier this year, which brought the likes of Benga, Paleman, MJ Cole, Zed Bias and Murlo to Brighton, Grass Roots are very excited to announce the introduction of a new monthly Wednesday night at Patterns: Boiling Point. Modelled on the best underground club nights around the UK, our night brings together a wide spectrum of sounds and styles with an emphasis on great atmosphere and quality production value. Expect great Grass Roots vibes all night as our resident selectors lay down tracks which represent the best of the underground scene. The first session will be a Halloween Special, so be prepared because we've got more than a few things that go bump in the night. This one's gonna be scary good…
11 pm – 3 am
Tickets: £1 Entry with Guestlist before 12 // £3 Entry All Night
10 Marine Parade Brighton BN2 1TL Tel: +44 (0)1273 894777 Website, Email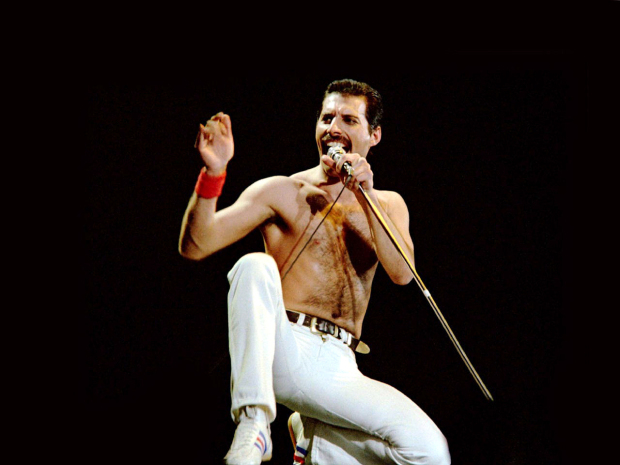 Wednesday – Mercury: The Ultimate Queen Tribute @Theatre Royal
Winners of the National Tribute Awards 2013, Mercury have firmly established themselves as one of the world's most authentic tributes to Queen. The show includes fantastic and authentic performances of the most popular Queen hits such as Bohemian Rhapsody, Radio Ga Ga, We Are The Champions, We Will Rock You and many more….
7:30 pm
Tickets: £22.25
New Road Brighton East Sussex BN1 1SD Tel: 0844 871 7650 Website
Thursday – Strategy @Volks
Weekly Drum & Bass Bass  EVERY THURSDAY!
11 pm – 5 am
FREE ENTRY before 12
£2 Drinks !!!
3 The Colonnade, Madeira Drive, Brighton, East Sussex, BN2 1PS Tel: 01273 682828 Website
Thursday – Mexrrissey @Brighton Dome
'Nothing the world holds could match the love waiting for me in Mexico City' Morrissey
Mexico Goes Morrissey
In Mexico, Morrissey has always been more than just a musician. His songs have chimed with a huge audience raised on rancheras and mariachis.
Now a band made in Mexico City has reinvented the songs of Morrissey and The Smiths: a brass and string led combo from the smallest village with the biggest bleeding heart.
8 pm
Tickets: £16.50, £18.50
Church Street, BN1 1UE, Brighton Tel: 01273 709709 Website, Email
Friday – BITCH CRAFT #8 *PJ HARVEY* TOKYO TEA ROOM + MORE @Sticky Mike's Frog Bar
It's 2017 and we're back to bring you more kickass girls, more bitch bangers and this month we're celebrating the elegant PJ Harvey ♥
BITCH CRAFT feminist girl gang host a firey female friendly night with live bands, DJs & visual artists performing late into the night where women prevail. Guys don't be scared, we don't bite.
11PM – 3AM
FREE ENTRY FOR ALL GENDERS !!!
+ Live music this month from two fantastic out of town bands…
Middle Street, BN1 1AL Brighton, Tel: 01273 749465 Website, Email
Saturday – The Blue Aeroplane @Patterns
The Blue Aeroplanes' unique amalgam of rock, folk, poetry, punk, dance and art has been an acknowledged influence on a wide range of bands including REM and Radiohead. Combining pop smarts with serious weirdness, they have released almost thirty albums on various labels, several of which have charted in the UK Top 40 and the US Alternative Top 10.
7 pm
Tickets: from £13.75
10 Marine Parade Brighton BN2 1TL Tel: +44 (0)1273 894777 Email, Website
Sunday – Messy Bird + Exploder Than You + KING BEE @The Green Door Store
Green Door Store Presents:
Kilkovec – 'Plunge' EP Release Tour // Messy Bird // Exploder than you // King Bee
7 pm
Free entry !
2,3,4 Trafalgar Arches, Lower Goods Yard, Underneath Brighton Station, BN1 4FQ Website, Email