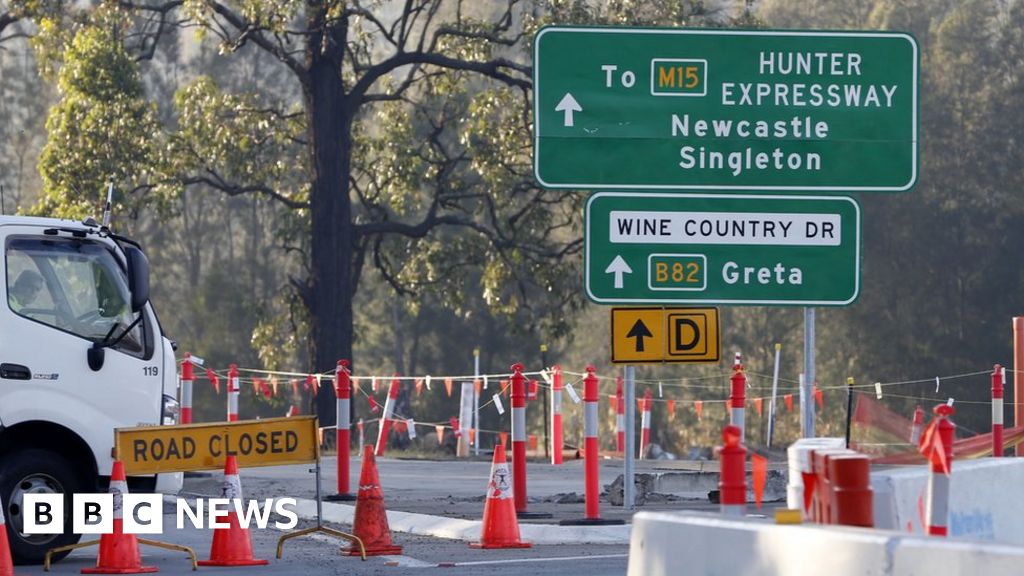 At least 10 people are dead and 25 are in hospital after a wedding bus crashed in an Australian wine region.
The passengers were returning from a wedding at a winery on Sunday night when their bus overturned on Wayne County Drive near Greta in Hunter Valley, New South Wales.
Police say they are investigating the circumstances of the accident.
The bus driver, a 58-year-old man, was arrested.
Acting Assistant NSW Police Commissioner Tracy Chapman said the guests were traveling to Singleton "presumably for their stay". The accident occurred around 23:30 local time.
The death toll could rise, Chapman said, with 25 passengers taken to hospital – two of whom were airlifted from the crash. She added that the bus was still on its side and people could get trapped under it.
Chapman said there was "enough information" for police to charge the bus driver.
"He is under arrest. He was a motor vehicle collision driver in which there were fatal injuries and there will be charges pending," she said.
Australian Prime Minister Anthony Albanese said it was "cruel, sad and unfair" that "a joyful day in such a beautiful place should end with such a terrible loss of life".
"People are hiring a bus for weddings in order to keep their guests safe, and that only adds to the unimaginable nature of this tragedy," he told a news conference in Canberra.
Mr Albanese said some of the injured passengers are at John Hunter Hospital, but several have been taken to Sydney.
The loss of so many lives is "nothing short of heartbreaking", said Chris Means, Premier of New South Wales, adding: "To have such a horrific breakdown on a day that should have been filled with love and happiness only adds to the heartbreak."
"For a day of joy to end with such a devastating loss is truly heartbreaking. Our hearts go out to those who have been injured," he said.
The Hunter Valley is known for its vineyards and indigenous bush, making it a popular spot for wine tourists and group picnics.
One of the guests at the wedding said that day had been a "fairytale" until word of the accident broke.
"We all started to panic," he told 7 News.
Police said they are still working to identify the victims of the accident and contact their relatives.
"The families and friends of an individual who may have been on the bus are urged to contact Cessnock Police Station," they said in a statement.
"Travel specialist. Typical social media scholar. Friend of animals everywhere. Freelance zombie ninja. Twitter buff."