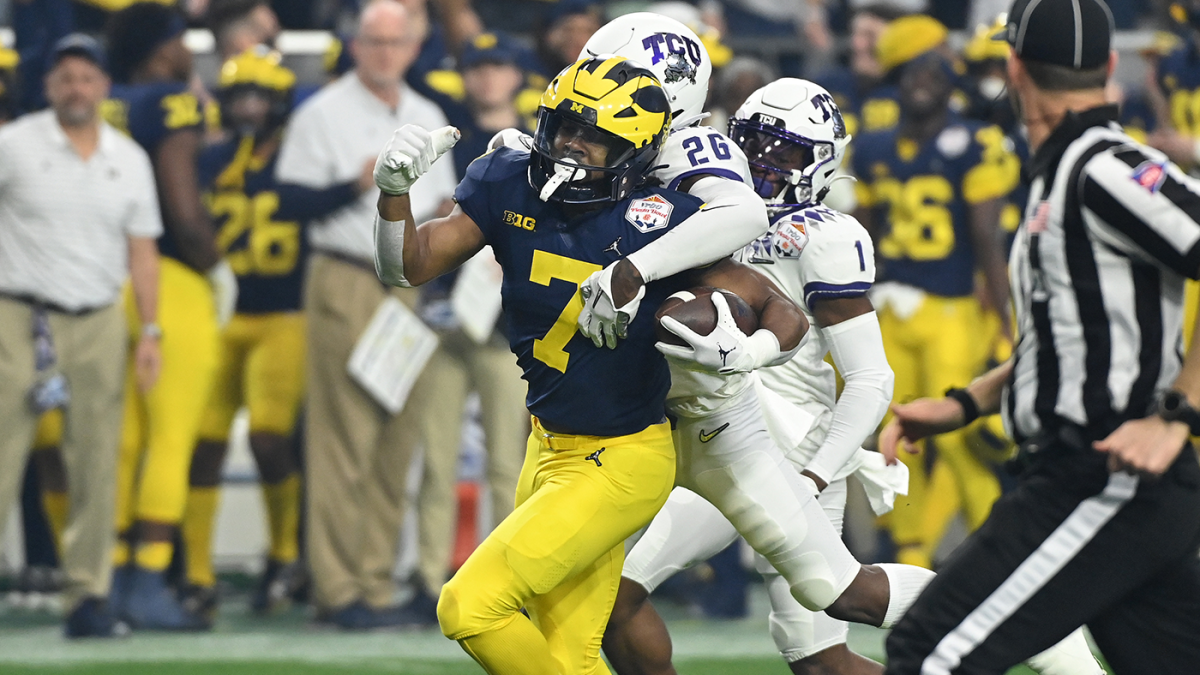 The semi-finals of the College Football Playoff at the Fiesta Bowl turned out to be a modern epic, and while the final result may be more in line with the previous semi-finals of 13 out of 16 decided by double figures, it won't come without excitement. As we head into the fourth quarter, third-place TCU still leads No. 2 Michigan, but now by a 41-30 margin after a wild 44-point third frame.
There was a lot that went well for Michigan in its effort to reduce its 15-point halftime deficit. The Wolverines intercepted Max Duggan for the second time and finally found the end zone early in the quarter only to add two more touchdowns of the same kudos. But at every turn there was TCU responding, including back-to-back haymakers from a rushing touchdown drive after Michigan's first score midway through the third quarter and then a second-pick six by JJ McCarthy on the ensuing possession. McCarthy provided his own response with a long touchdown run, but even that was answered by another quick TCU score.
After only 27 combined points in the first half, the third quarter alone delivered 44 points with Michigan defeating TCU 24-20 and cutting its deficit to 11 points. If horned frogs can survive, it will be the biggest disturbance in CFP; If the Wolverines find a way to win, it will be the biggest comeback in CFP history. Either way, it's going to be an eventful fourth quarter.
Keep it locked to CBS Sports for live updates, analysis, and highlights from the CFP Semifinals at the Fiesta Bowl.
"Devoted travel trailblazer. Freelance beer scholar. Passionate analyst. Hardcore twitter fanatic."