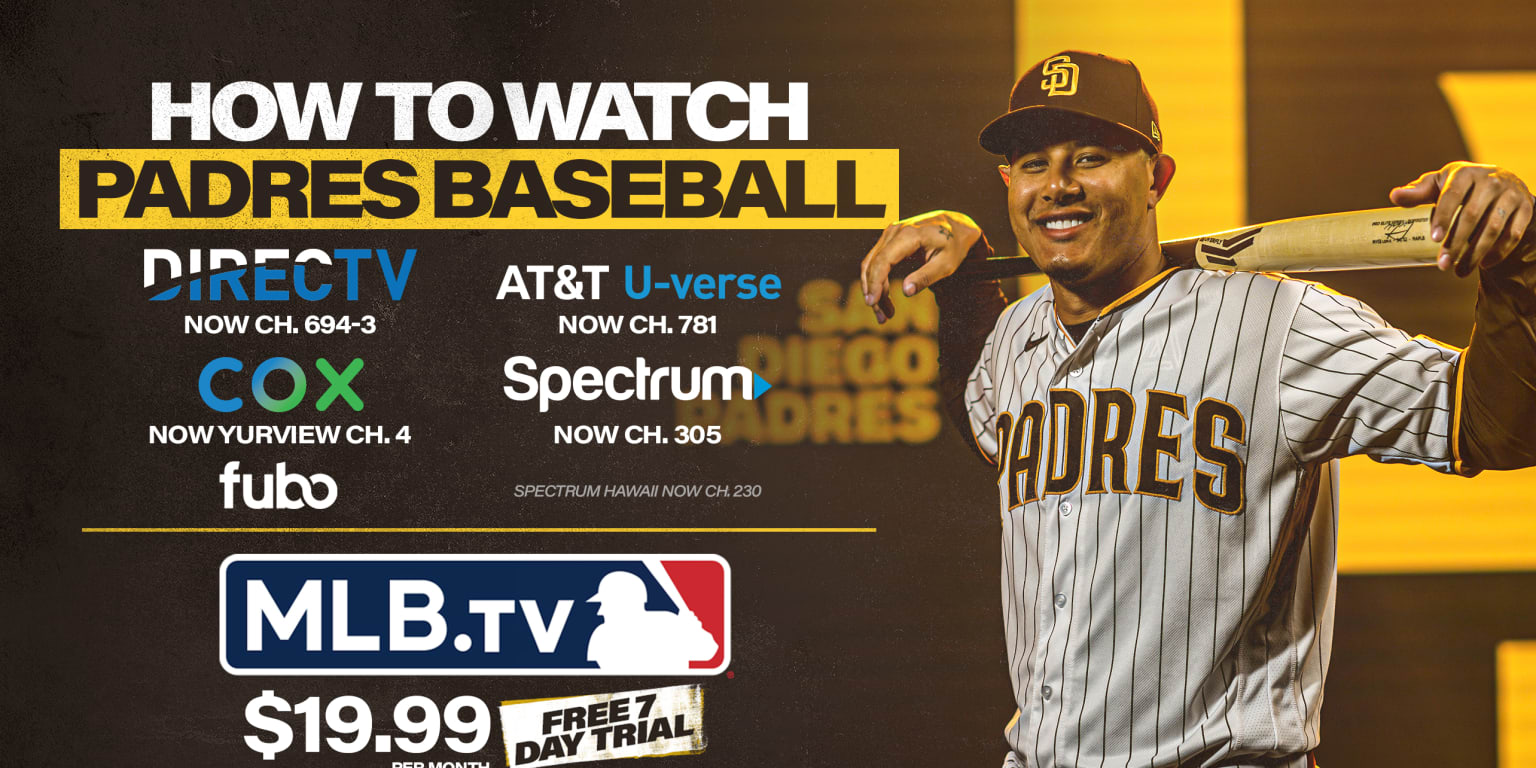 Major League Baseball will produce and distribute all domestically distributed San Diego Padres games starting Wednesday, May 31 when the Padres take on the Miami Marlins at 6:40 PM EST / 3:40 PM PT. The new arrangement, which gives fans the option to watch on television or digital broadcast, expands the reach of Padres games from approximately 1.130 million homes to approximately 3.264 million homes in the Padres home television region. The increase of 2.131 million homes represented a +189% jump in access.
Beginning May 31, fans in the Padres home television area will be able to watch the games on linear TV listed as follows: San Diego Padres On the following channels:
As a result of the new arrangement, Padres fans can now get a new consumer streaming subscription for $19.99 per month or $74.99 for the rest of the season by signing up at MLB.TV. This show is only for Padres fans in the club's Home Television region and is a separate service from the out-of-market MLB.TV package. By offering the option to stream MLB.TV live to the consumer on the club grounds for the first time, MLB is able to lift the blackout on Padres games that were previously distributed to Bally Sports San Diego. Fans can also find more information about the availability of Padres games at Padres.com/tunein.
To make the transition as convenient as possible for fans, Padres games played through Sunday, June 4 will be available for free with MLB login at MLB.com, Padres.com and in MLB apps on mobile and connected devices.
"As Commissioner Manfred mentioned previously, Major League Baseball is ready to produce and distribute Padres games to fans throughout Padres territory," said Noah Garden, MLB's chief revenue officer. "While we are disappointed that Diamond Sports Group has failed to honor its contractual agreement with the club, we are taking this opportunity to reimagine the distribution model, remove blackouts from local games, improve broadcast television, and expand the reach of Padres games by more than two million homes."
"Through the strength of Major League Baseball and the Padres, we're working to elevate the game broadcast experience for all Padres fans," MLB executive vice president Billy Chambers told local media. "New technology, better picture quality, and increased reach are just a few of the elements we work on to better tell the story every night."
"We've been preparing for this unprecedented moment," said Padres CEO Eric Gruebner. "The Padres are thrilled to be the first team to partner with Major League Baseball to offer a direct-to-consumer streaming option through MLB.TV without blackouts while maintaining our distribution in the market with traditional cable and satellite TV providers. Our fans will now have unprecedented access to Padres games through digital and traditional platforms throughout San Diego and beyond."
The Padres' primary television announcers Don Orcelo, Mark Grant, and Bob Scanlan will continue to serve in their current roles, while the 97.3 fan radio team will remain in place as well as with Jesse Agler and Tony Gwen Jr. calling games from the booth. Fans can continue to expect the highest quality broadcasts of Padres games fueled by Major League Baseball's expertise in producing and distributing live games. Since 2009, Major League Baseball has owned and operated MLB Network, which has produced live games for 15 seasons, been praised for its content, and won 41 National Sports Emmy Awards across 13 different categories. Major League Baseball was the first professional sports league to broadcast a live regular season game on August 26, 2002. Last season, baseball fans streamed more than 11 billion minutes of live baseball games and content on MLB.TV, a record for the service that is on track to break. Again in 2023.
"Devoted travel trailblazer. Freelance beer scholar. Passionate analyst. Hardcore twitter fanatic."