No Comments
Monday Motivation: Cauliflower Pizza Bases
On

February 15, 2016

https://www.bjournal.co
It's Monday, and that means it's time for some Monday Motivation! As it's half-term, Bjournal thought we would provide you with a dinner that the kids can help with and that doesn't compromise your diet. Making your own pizza is a great activity to do with your kids, but you can make it that little bit healthier by using cauliflower as a base instead of dough. Here's a great way to make a cauliflower base, and then the rest is up to you!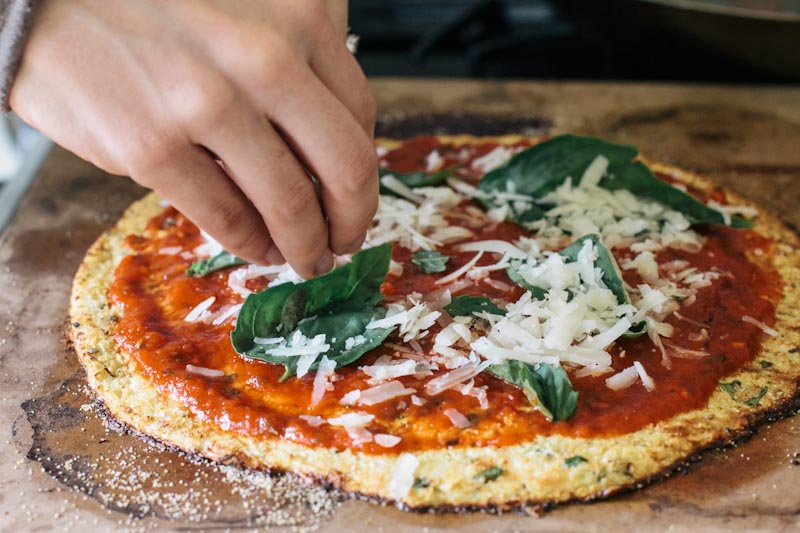 Ingredients
Nonstick spray
590g cauliflower, grated (about 1/2 a large head)
1 large egg, lightly beaten
295g shredded part-skim mozzarella cheese
2 tablespoons grated parmesan cheese
Kosher salt and freshly ground black pepper
Method
Line a rimmed baking sheet with parchment paper, and preheat oven to 425ºF (Gas Mark 7).
Grate the cauliflower using a box grater until you have two cups of cauliflower crumbles. Place in a large bowl and microwave for seven to eight minutes, or until soft. Remove from the microwave and let cool.
Mix in the egg, 235g mozzarella, parmesan cheese, and salt and pepper. Once combined, pat into a 10-inch round on the prepared pizza pan. Spray lightly with nonstick spray and bake for 10 to 15 minutes, or until golden.
This is where your kids come in – let them add their own toppings to the pizza and then pop in the oven for another ten minutes.
Holly Martin
holly@bjournal.co
recipe from popsugar.co.uk