No Comments
Monday Motivation: Hula Hooping
On

January 11, 2016

https://www.bjournal.co
Time for some Monday Motivation! As much as conventional exercise has its benefits, it can be super boring, so why not try something different?
Hula hooping is one of the most unconventional ways of getting fit that I can think of. Yes, I did say hula hooping. Best known for being an obstacle on Sports Day, the humble hula hoop is actually a very effective exercise tool. Hooping is a complete core workout, and studies have shown that hooping burns visceral fat. Viscera fat is harder to burn off as you get older and is the most detrimental to heart health. Studies have also shown that hooping works as many as thirty of your body's muscles, so it's also a full body work out. You can burn over four hundred calories an hour hooping, and this rockets up to six hundred when other parts of your body are engaged. Hula Hooping targets your arms, legs, abdomen and buttocks and a weighted hoop can even provide enough resistance for strength training.
Hooping also increases the flexibility in your spine, your balance and improves your hand-eye co-ordination and motor skills. Hooping challenges your brain to engage both your dominant and non-dominant sides whilst staying balanced. Great for those people seriously lacking in hand-eye co-ordination (like myself). Another reason to take up hooping is probably the most important one; it's a lot of fun! Here are few companies that put on Hula Hooping classes in Brighton.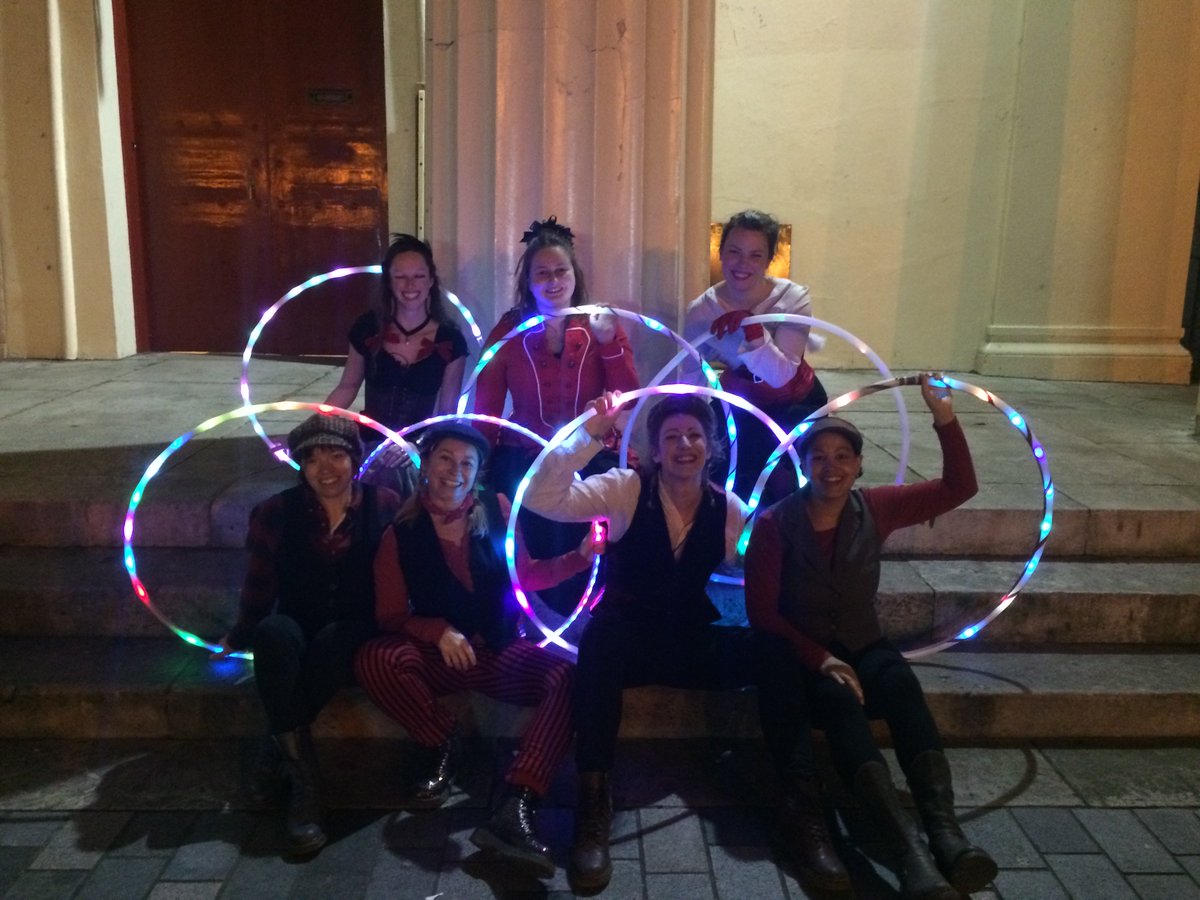 DreamSpin Hula Hoop Dance Company: This company offers six-week Hula Hoop classes at beginner and intermediate levels as well as offering weekend workshops, one-one sessions, small group classes and team building workshops. You can find out more here.
LiveLoveHoop: Jo Mondy started hooping in 2007 and in 2015 she was named one of Brighton's happiest residents and selected as a Brighton and Hove Happiness Champion. LiveLoveHoop provides a number of classes to suit all needs, and also do hen parties! Find out more here.
Chi Chi Revolver: Chi Chi Revolver is a cabaret, burlesque and circus performer who specialises in hula hooping. She also runs hula hoop workshops and classes in Brighton and Worthing. These courses are five weeks long and are perfect for beginners. You can find out more here.
Holly Martin
holly@bjournal.co