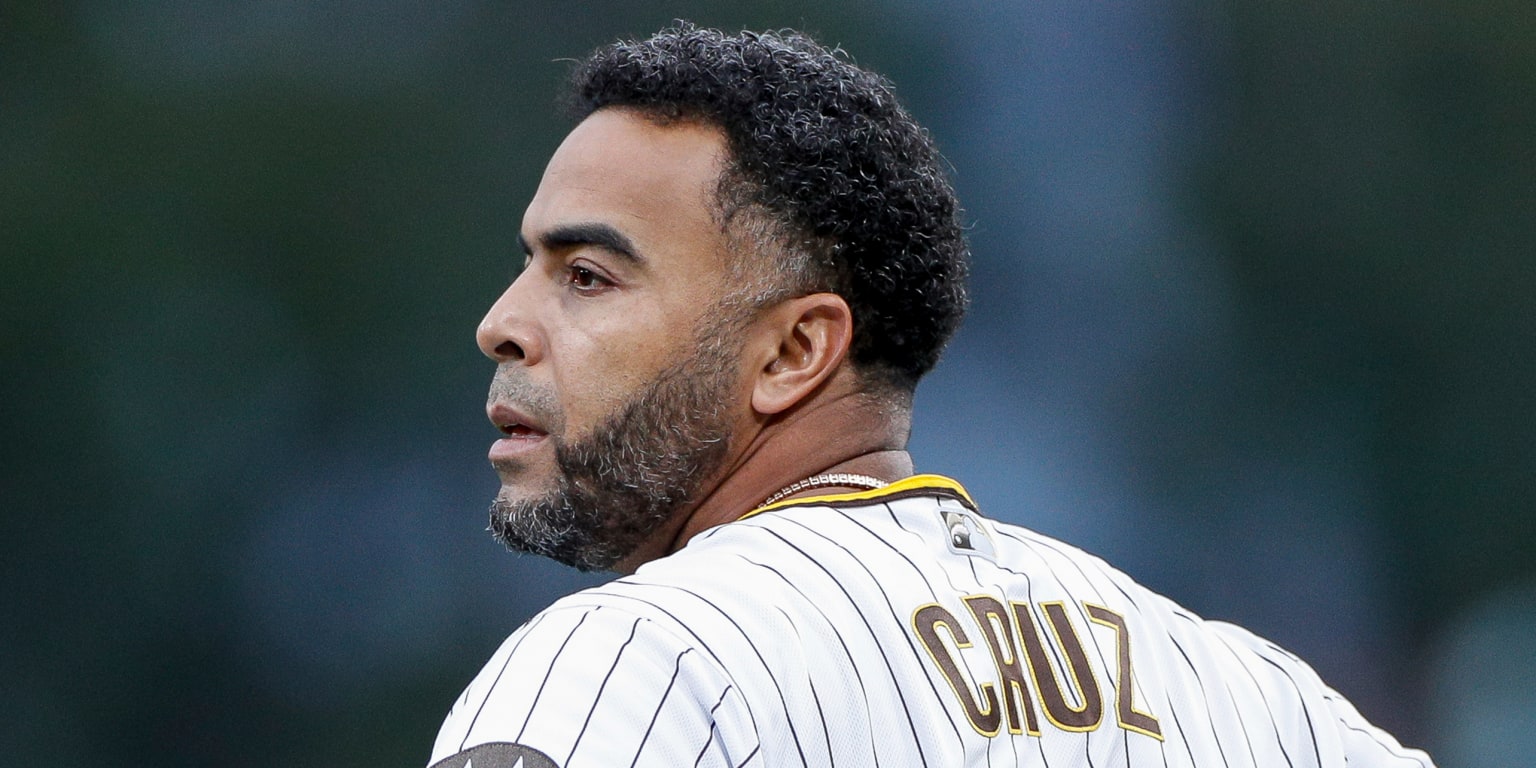 SAN DIEGO — The Padres' Nelson Cruz tenure unofficially ended Tuesday morning. It is unclear if his impressive 19-year major league career could amount to the same outcome.
That remains to be seen after Cruz was named for assignment by the Padres amid a slew of roster moves on Tuesday. The Padres also placed Illinois right-hander Michael Wacha on 15 days with a sore shoulder, and they promoted utility man Matthew Batten to take Cruz's place on the bench.
Cruz has posted a .245/.283/.399 slanted streak in 49 games this season, serving as the DH and pinch hitter, almost exclusively against left-handed pitching. Manager Bob Melvin cited the team's need for more variety as the reason behind the move.
"It's obviously tough," said Melvin. "He's a huge influence at the club. Across the board, throughout the league, the respect he brings, playing against him from afar, it's fantastic. He comes off as advertised – leadership, all of the above."
"I think it's more about diversity here now. We have two guys in Ho and W [Matt Carpenter] This is basically just DH. We needed to be able to give some players a few days off a little more, we need a bench runner, we need a little more variety. So unfortunately we had to take this step today."
Over his 19 seasons in the big league, Cruz has compiled . 464 RBI, . 856 OPS and 42.3 bWAR. He is a seven-time All-Star, four-time Silver Slugger and MVP in the 2011 ALCS with Texas.
Melvin indicated his belief that Cruz would "hunt somewhere else". Cruz was not on the field on Tuesday, and it was not immediately clear if he would take the opportunity. His skill set remains at least somewhat useful – a right-handed bench bat with a penchant for hitting left and occasionally leaving the field. (He's deepened five times for 143 at-bats this season.)
San Diego Cruz signed a one-year deal during the offseason, and plans to platoon with Carpenter at DH. But the Padres simply didn't get enough production from this duo to warrant two roster spots, which led to a move on Tuesday.
As for Wacha, the Padres are hoping to use the All-Star break to allow his shoulder more time to heal. He missed the start of last month with the same problem. Melvin said it was possible for him to return to the spin on the first turn after the break.
The Padres also picked off right fielder Domingo Tapia and called up left fielder Jose Castillo and right fielder Matt Waldron.
"Devoted travel trailblazer. Freelance beer scholar. Passionate analyst. Hardcore twitter fanatic."