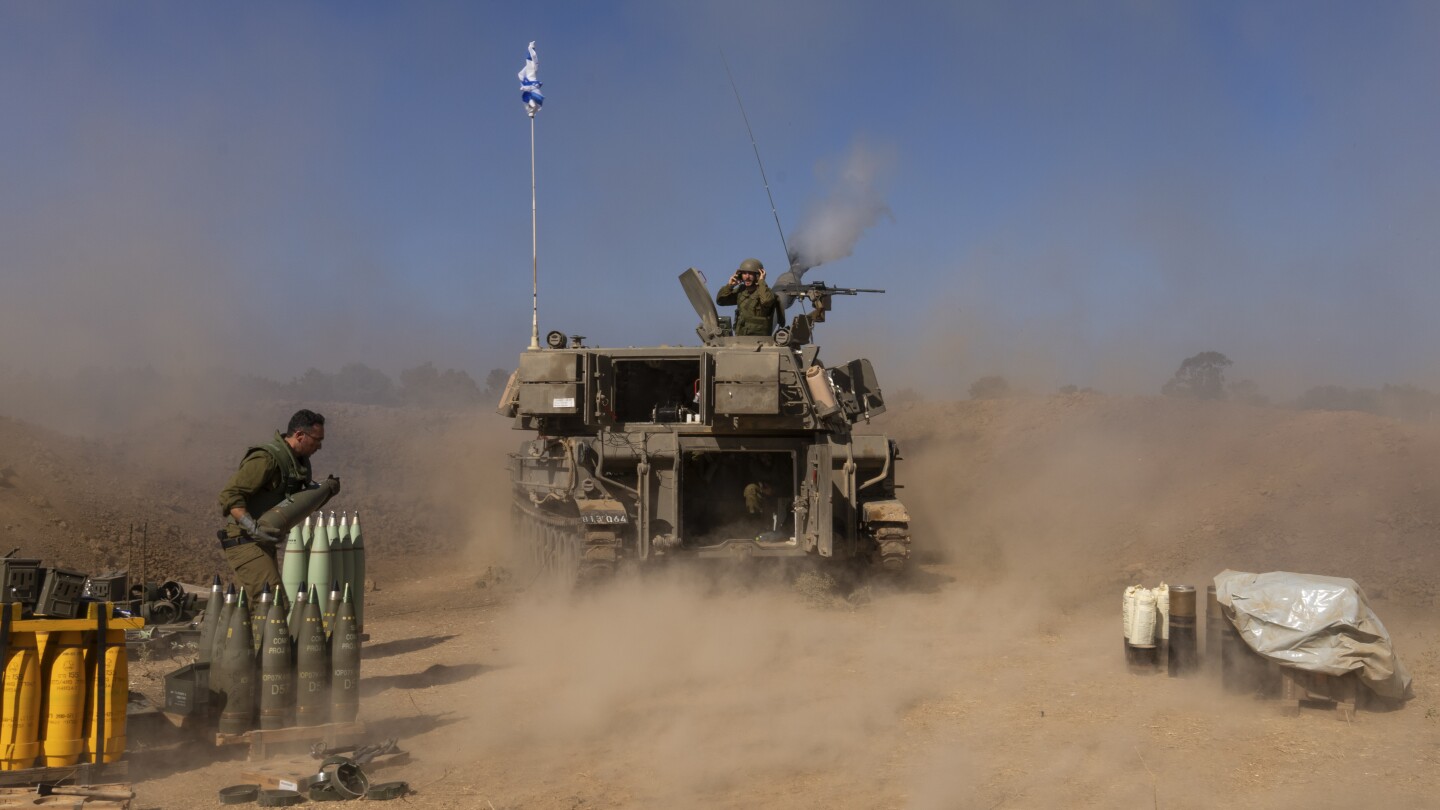 KHAN YOUNIS, Gaza Strip (AP) — Israeli Prime Minister Benjamin Netanyahu said Israel will assume "comprehensive security responsibility" in Gaza for an indefinite period after its war with Hamas, the clearest indication yet that Israel plans to maintain control of the coastal enclave. Who controls the Gaza Strip. About 2.3 million Palestinians live there.
In an interview with ABC News that aired late Monday, Netanyahu expressed openness to "short pauses" in the fighting to facilitate the release of some of the more than 240 prisoners kidnapped by Hamas in Gaza. Its October 7 attack on IsraelWhich sparked the war exactly one month ago.
But he ruled out any general ceasefire without releasing all the hostages, and the White House said there was no agreement with US President Joe Biden's call for a ceasefire. A broader humanitarian stance After a phone call between the two leaders on Monday.
Israeli forces have been fighting Palestinian militants inside Gaza for more than a week, and succeeded in cutting the Strip into two halves. Gaza City is besieged.
The war has come at a staggering cost. Airstrikes have destroyed entire residential complexes across the area, and around 70% of residents have fled their homes, with many heeding Israeli orders to head to the southern part of the besieged area, which is also being bombed. Food, medicine, fuel and water are running outUN-run schools that have been turned into shelters are overcrowded.
The Ministry of Health in the Hamas-run Gaza Strip said on Monday that the Palestinian death toll had exceeded 10,000 people, including more than 4,100 children. The ministry said that more than 2,300 people were missing and believed to be buried under the rubble of destroyed buildings. Ministry It does not differentiate between civilians and combatantsIsrael says it has killed thousands of fighters.
About 1,400 people were killed in Israel, most of them civilians, in the Hamas incursion on October 7 that started the war. Israel pledged to remove Hamas from power And crushing its military capabilities.
Israel is focusing on Gaza City, which before the war was inhabited by about 650,000 people — roughly equivalent to the population of Washington, D.C. Israel says Hamas has an extensive armed infrastructure in the city, including… Extensive tunnel networkHe accuses it of using civilians as human shields.
It is believed that several hundred thousand people remain in the north on the offensive. The army says a one-way corridor is still available for residents of Gaza City and surrounding areas to flee south. but Many are afraid to use the roadPart of which is controlled by Israeli forces.
Residents of northern Gaza reported violent fighting during the night and into Tuesday morning on the outskirts of Gaza City. Beach refugee camp, a built-up residential area Refugees from the 1948 war and their descendantsResidents said that the city of Homs was subjected to heavy bombardment from the air and sea during the past two days.
Marwan Abdullah, one of the thousands of people who took refuge in Al-Shifa Hospital in Gaza City, said that they heard continuous explosions during the night while ambulances were transporting the dead and wounded from the Beach camp. "We couldn't sleep. Things are getting worse day by day," he said.
Muhammad Zaqout, the general director of all hospitals in Gaza, said that early Monday, a raid hit the roof of Al-Shifa Hospital, killing a number of displaced people who were taking shelter on its upper floor and destroying its solar panels. The panels help conserve energy in the facility, which has been reduced to using a single generator Due to fuel shortage.
In the southern Gaza Strip, where Palestinians have been asked for asylum, an Israeli air strike destroyed several homes early Tuesday in the town of Khan Yunis. First responders recovered five bodies — including three dead children — from the rubble, according to an Associated Press journalist at the scene.
The war also raised broader tensions An exchange of fire between Israel and Lebanese Hezbollah Along the border. More than 160 Palestinians have been killed in the occupied West Bank since the start of the war, especially during violent protests and armed battles with Israeli forces during arrest raids.
Israel occupied Gaza, the West Bank and East Jerusalem in the 1967 Middle East war. The Palestinians want the three territories for their future state. Israel annexed East Jerusalem in a move not recognized by most of the international community and considers the entire city its capital. I built Settlements throughout the occupied West Bank Which now includes more than 500,000 Jewish settlers.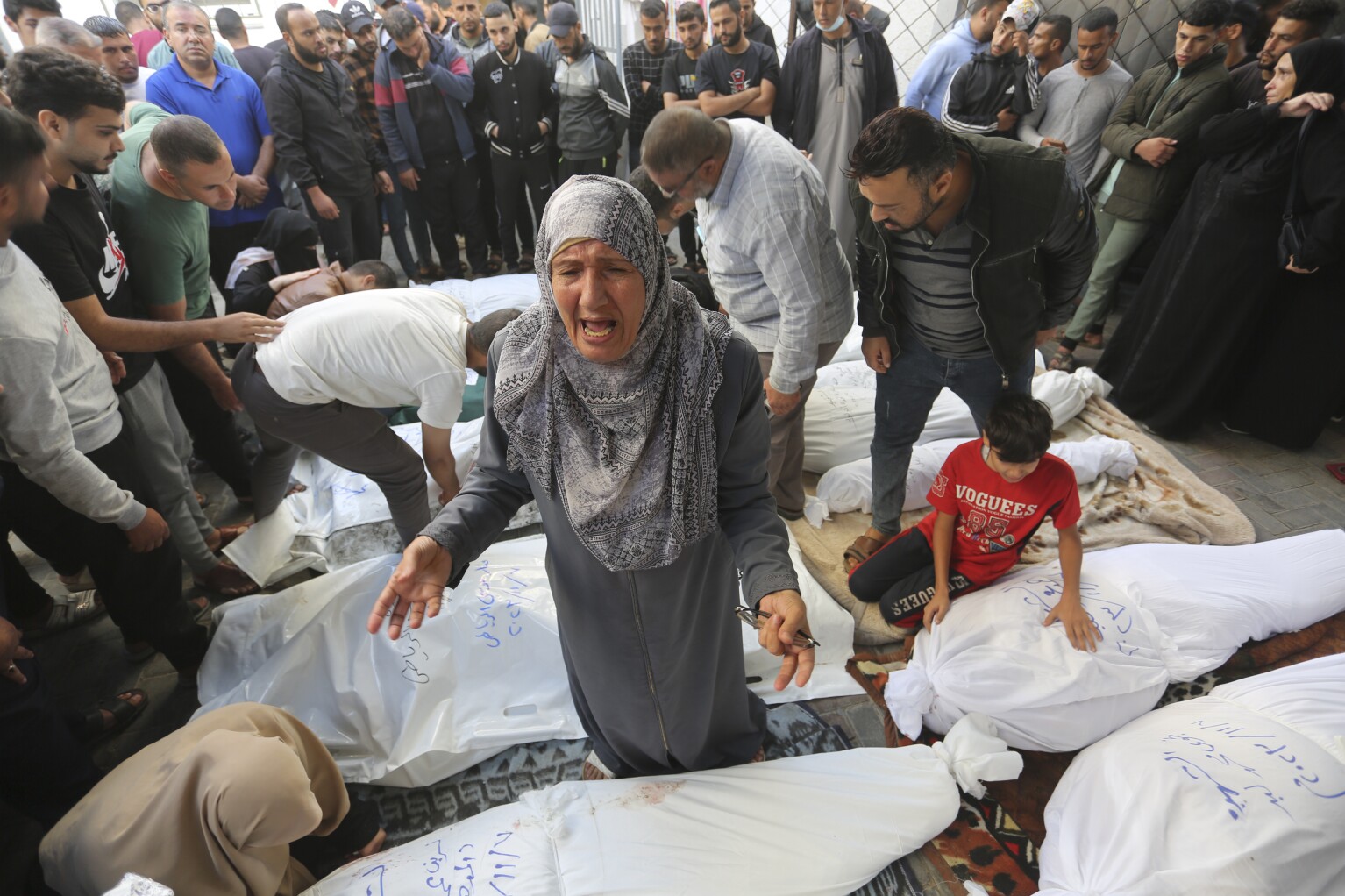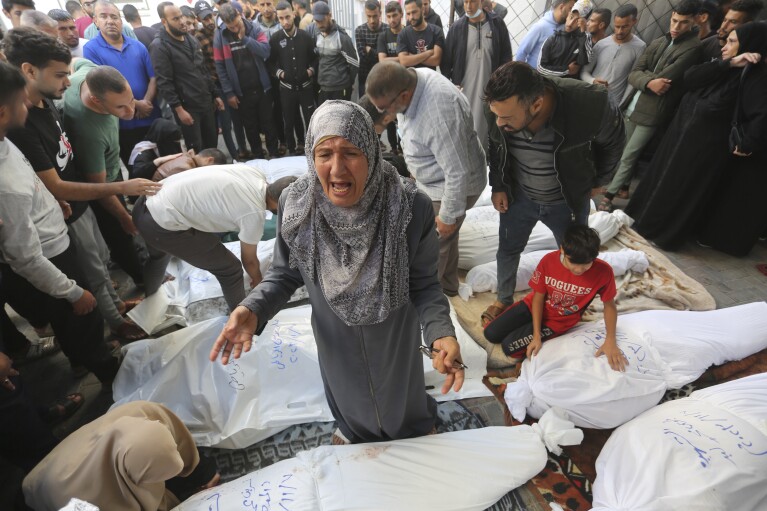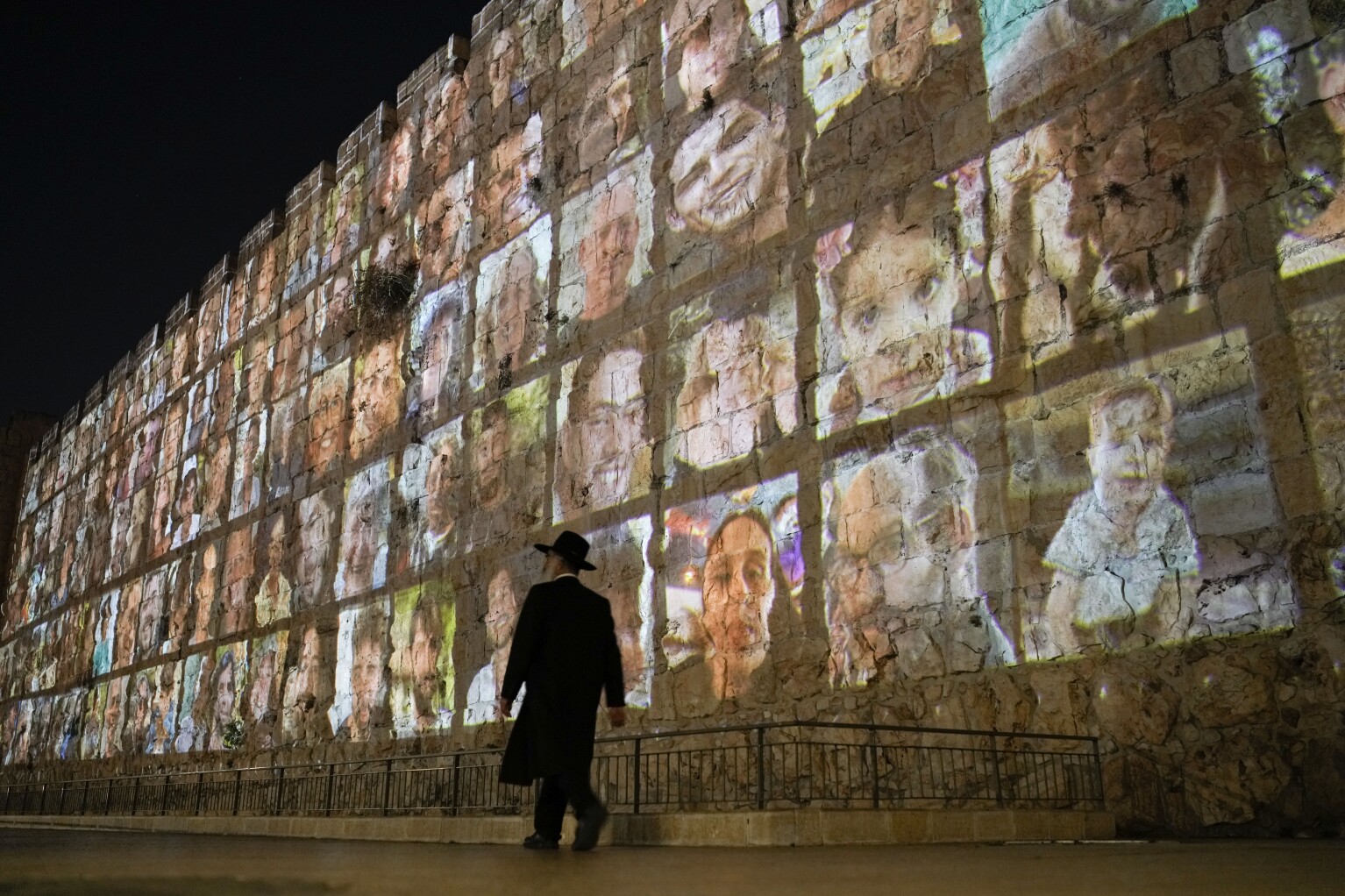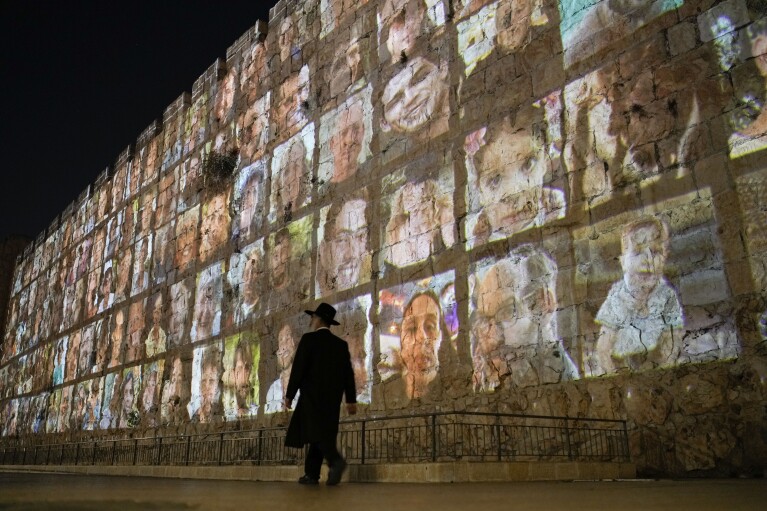 Israeli officials have said little about their plans for post-Hamas Gaza, while indicating that they do not want to reoccupy the area. Israel withdrew its forces and more than 8,000 Jewish settlers from Gaza in 2005, but retained control of the Strip's airspace and coastal strip. Population register And all its border crossings except one.
Hamas seized power from forces loyal to President Mahmoud Abbas two years later, confining his Palestinian Authority to parts of the Israeli-occupied West Bank.
Since then, Israel and Egypt have imposed a blockade on Gaza to varying degrees. Israel says the blockade is necessary to prevent Hamas from rearming, while Palestinians and human rights groups see it as a form of collective punishment.
US Secretary of State Antony Blinken, who He completed a days-long trip to the area Israel suggested on Monday that a revitalized Palestinian Authority could rule Gaza. But Abbas said he would only do so within the framework of a solution to the conflict that leads to the establishment of a Palestinian state on the 1967 borders. The Israeli government strongly opposes the establishment of a Palestinian state.
Netanyahu told ABC News that Gaza should be governed by "those who do not want to continue in the Hamas way," without elaborating.
I believe that Israel will bear, for an indefinite period, comprehensive security responsibility, because we have seen what happens when we do not have it. "When we do not assume that security responsibility, what we have is an outbreak of Hamas terrorism on a scale that we cannot imagine."
The army says that 30 Israeli soldiers have been killed since the ground offensive began more than a week ago. agitation Other activists continued to fire rockets into Israel, disrupting daily life even as most were intercepted or landed in open areas. Tens of thousands of Israelis have been evacuated from communities near the troubled borders with Gaza and Lebanon.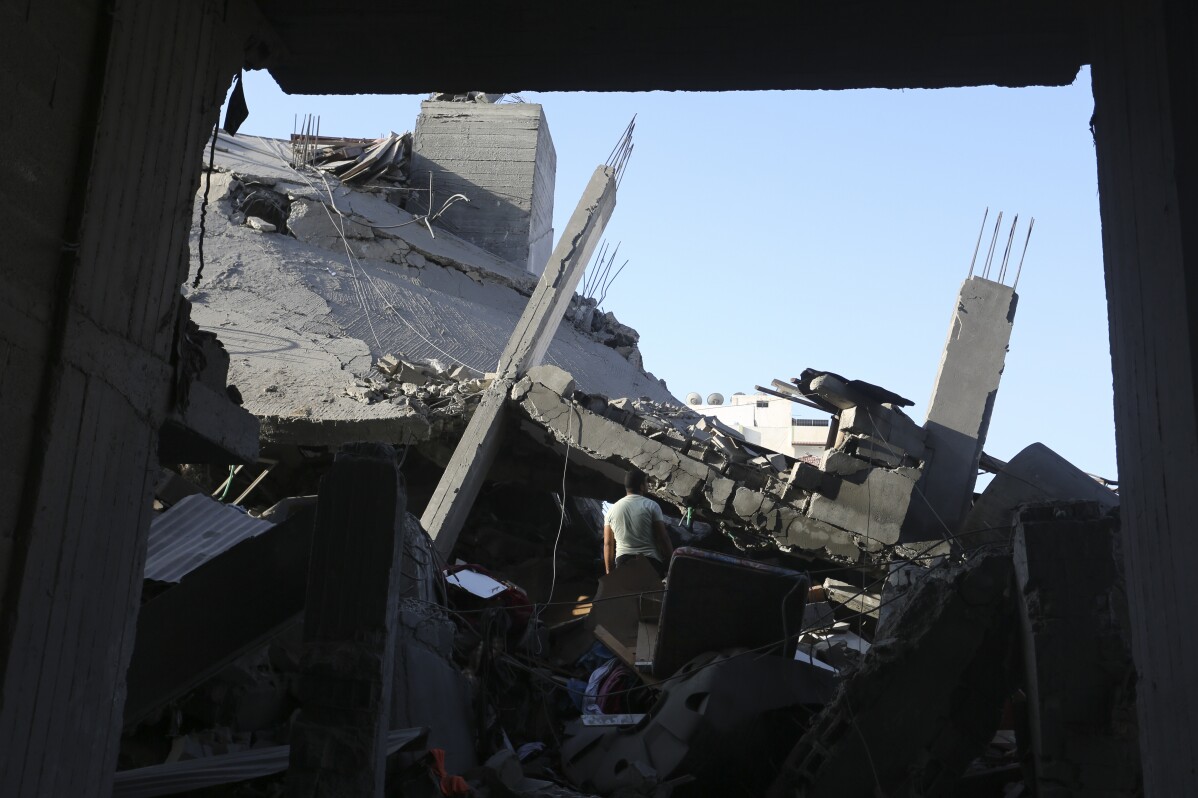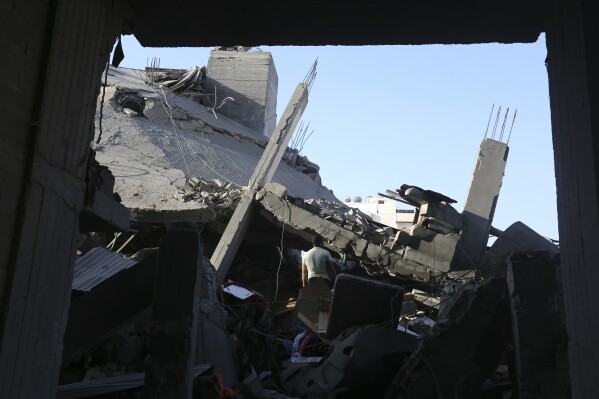 Hundreds of Trucks carrying aid They have been allowed to enter Gaza from Egypt since October 21. But humanitarian workers say aid falls far short of growing needs. Egypt The Rafah crossing was also opened Allowing hundreds of foreign passport holders and patients to leave Gaza.
___
Magdy reported from Cairo.
___
Complete AP coverage at https://apnews.com/hub/israel-hamas-war
"Travel specialist. Typical social media scholar. Friend of animals everywhere. Freelance zombie ninja. Twitter buff."