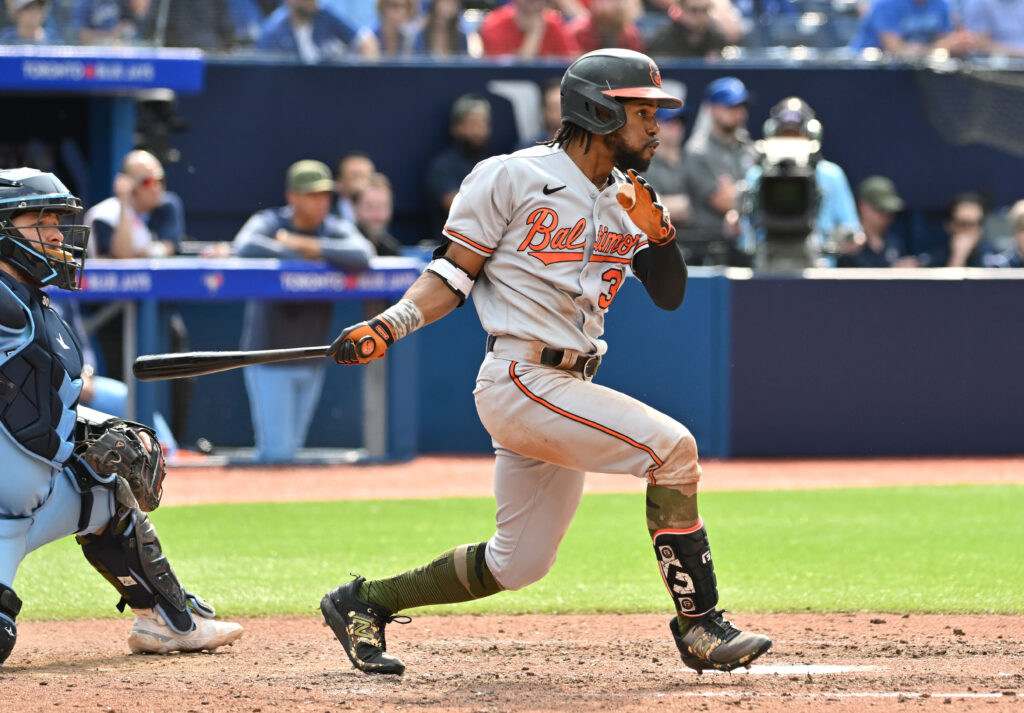 The Orioles brought back the outfielder Cedric Mullins From the list of wounded for 10 days. the left Bruce Zimmerman He was also called up from Triple-A, while right Logan Gillespie and utility man Josh Lester They are optioned to Triple-A on opposite moves.
Mullins missed just four weeks ago recovering from a right groin strain he suffered when trying to hit out to first base. Fortunately, Mullins had a pretty straightforward recovery process that included three minor league rehab games, and he'll now be back in action with an impressive 45-29 Orioles team.
The outfielder has been a big part of that success, hitting .263/.356/.479 with eight home runs over 224 games this season. A .319 xwOBA (well below the .362 wOBA) hints at decline, especially since Mullins' hard-contact rate is below average, but Mullins has traditionally outperformed the xwOBA over the past few seasons. His walk rate of 12.5% ​​is also a career best, adding a new dimension to Mullins' work at the plate.
Although Mullins lost four weeks and Ryan Mountcastle Over the past two weeks, the Orioles have continued to win even without these two regulars in the lineup. In replacing Mullins, the veteran signed Aaron Hicks, who has experienced a resurgence since arriving in Baltimore. The Yankees released Hicks in late May to end his eight-season career in the Bronx, which in recent years has been marked mostly by injuries and a severe lack of production. However, Hicks bounced back to change the landscape, hitting . 310/. 412/. 552 over 68 PA in an Orioles uniform.
While Mullins is in no danger of being Wally Pipp'ed out of the center field job, Hicks' production would certainly be worth a little more playing time, giving the O a good deal of figuring out how to juggle several quality players. Hicks can take some bats off the bat Anthony Santander In right field and a fairly available DH position, though, the Orioles love to give Adley Rochman Plenty of DH time in order to keep him fresh and keep his racket in the lineup.
"Devoted travel trailblazer. Freelance beer scholar. Passionate analyst. Hardcore twitter fanatic."