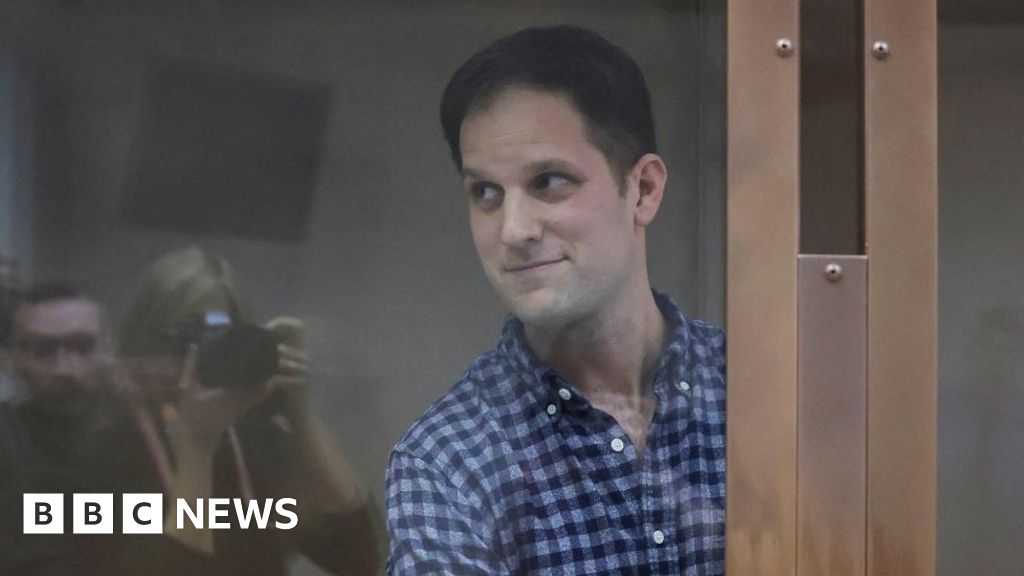 By Antoinette Radford
BBC News
Reporters Without Borders has warned that journalists around the world are facing unprecedented attacks from governments.
The RSF said in its annual report that the authorities have become more aggressive towards journalists.
She warned of increasing public hostility towards the press as a result of false news and misinformation.
According to Reporters Without Borders, 55 journalists and four media professionals have been killed on the job in 2022.
The report warned that the press environment is "bad" in seven out of ten countries, which is unprecedented.
Among the countries that fell behind in the ranking was India – the world's largest democracy – which is now ranked 161st out of 180 countries.
The report found that many journalists who have criticized Indian Prime Minister Narendra Modi and his government have been harassed by his supporters.
The report criticized the concentration of media ownership in the country, which it said was widely controlled by Modi's allies, creating a "politically partisan" media landscape.
The press freedom situation was found to be "extremely grave" in an unprecedented 31 different countries. Including Türkiye, Russia, China, Iran and North Korea.
Turkey dropped to 165th in the ranking, with the report noting that many journalists were persecuted in the run-up to elections scheduled for May 14.
The US and UK also backtracked slightly, with RSF criticizing the arrests of British reporters covering the protests, the lack of pluralistic media ownership and "legislative proposals with troubling implications for the press".
In addition to the challenges from the authorities, the report also said that the digital landscape is worsening conditions for journalists.
It warned that "the unprecedented ability to tamper with content is being used to undermine those who embody good journalism and to weaken journalism itself".
She said the AI's ability to create what looks like journalism meaning "principles of rigor and reliability" has been easily overridden.
European countries topped the rankings, with East Timor being the only country outside the European Union to make it into the top ten.
The Nordic countries did well in the rankings, with Norway coming in at number one and receiving praise for its "vibrant" and "robust" media landscape. It is followed by Denmark in third place, Sweden in fourth place, and Finland in fifth place.
Ireland, the Netherlands, Lithuania, Estonia and Portugal rounded out the top ten.
Speaking ahead of World Press Freedom Day, UN Secretary-General António Guterres warned that "all of our freedom depends on press freedom."
Like the RSF, he said, disinformation threatens the truth because it blurs "the lines between fact and fiction, between science and conspiracy."
UNESCO has awarded the 2023 World Press Freedom Prize to three Iranian women – two journalists and a human rights activist – who have been imprisoned.
"Travel specialist. Typical social media scholar. Friend of animals everywhere. Freelance zombie ninja. Twitter buff."