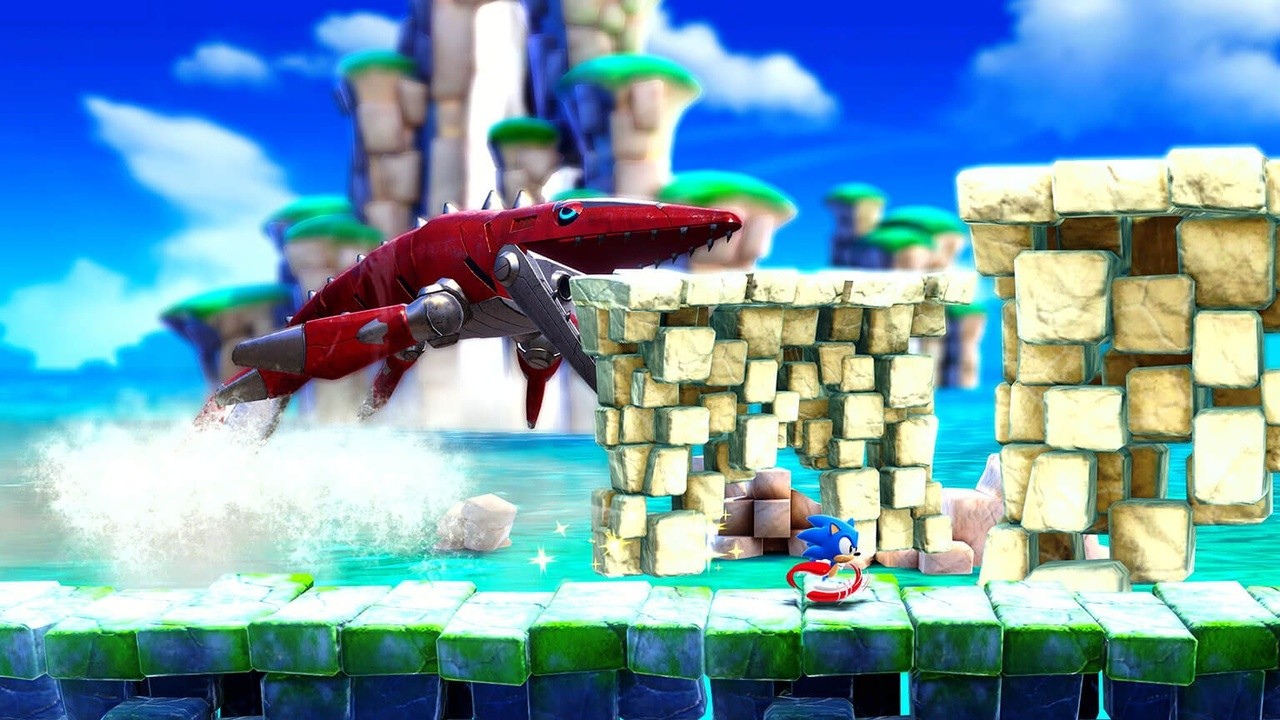 Ahead of the launch of Sonic Origins Plus later this month, Sega has officially lifted the lid on the multiplayer platform Sonic Superstars. It transports Sonic and his friends to a brand new mystical location known as the North Star Islands.
While the gameplay mostly aims to maintain the "classic" feel, the environments will consist of different "never-before-seen" areas. Speaking to IGN recently, Sonic series producer Takashi Iizuka elaborated on this, explaining how players won't see distinct areas like Green Hill or the Chemical Plant in this upcoming side-scroller.
"In Sonic Mania, the Green Hill Zone has changed a bit. And until Sonic Origins, we have Green Hill as part of Sonic the Hedgehog. But what we wanted to do with Sonic Superstars is really create something new and go out there and create these brand-new islands that you can explore as Sonic." … We wanted to take Sonic to it [the] All-new North Star Islands and let Sonic run wild in this new environment. So we wanted to make completely new places for Sonic to enter in this new title."
So basically don't expect to see any familiar areas, classic levels similar to what we've seen in the cyberspace sections of Sonic Frontiers or the latest 2D Sonic releases by their sounds. Iizuka also highlighted how the team prioritized the "classic" gameplay feel:
"The first thing the team did was go and very accurately copy that classic gameplay. So when you play Sonic Superstars, you go through the loop of the basic classic Sonic game.
This classic gameplay will include 3D-style action from time to time, with Iizuka using a boss battle in "a kind of 3D space" as an example. And there will be some additional abilities on display, such as Amy's hammer.
"Certified food guru. Internet maven. Bacon junkie. Tv enthusiast. Avid writer. Gamer. Beeraholic."