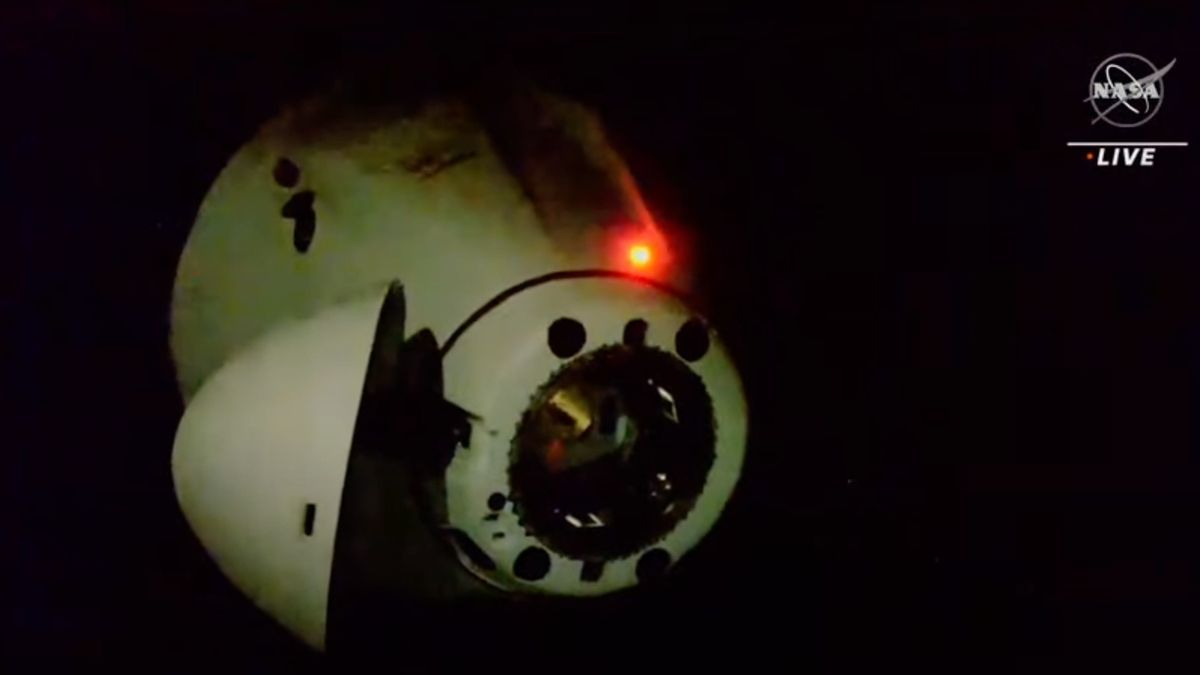 The SpaceX Dragon robotic cargo capsule left the International Space Station (ISS) today (June 29), beginning its journey to Earth.
Dragon exited the International Space Station today at 12:30 p.m. EDT (1630 GMT), while the two spacecraft were flying over the northeastern Indian Ocean west of Indonesia.
The SpaceX capsule is now heading to its home planet. It will make a parachute-assisted touchdown off the coast of Jacksonville, Florida, on Friday (June 30) at about 10:30 a.m. EDT (1430 GMT), NASA officials said today. The agency will not broadcast the live broadcast.
Related: 8 ways SpaceX has transformed spaceflight
The Dragon was launched atop a Falcon 9 rocket on June 5th. He arrived at the International Space Station a day later, carrying 7,000 pounds (3,175 kg) of supplies and science experiments for the astronauts aboard the orbiting laboratory.
The current cargo ship mission is called CRS-28, because it is the 28th that SpaceX has flown under a series of Commercial Resupply Services contracts with NASA. The company also has contracts to fly astronauts to and from the International Space Station, which it does with the crewed version of Dragon.
Dragon has rolled out a variety of science experiments and instrumentation on CRS-28, including the International Space Station's Fifth and Sixth Solar Arrays (iROSAs).
Spacewalk astronauts installed these two iROSAs this month, increasing power output for the orbiting laboratory.
NASA officials said the CRS-28 Dragon brings more than 3,600 pounds (1,630 kg) of science equipment and equipment to Earth with it.
This is a unique ability of Dragon. The other two robotic cargo planes delivering payload to the International Space Station – the Russian Progress spacecraft and the American special vehicle Cygnus – burn up in Earth's atmosphere when their mission ends.
Editor's note: This story was updated at 12:43 AM EST on June 29 with news of the docking being successfully undocked.
"Web maven. Infuriatingly humble beer geek. Bacon fanatic. Typical creator. Music expert."