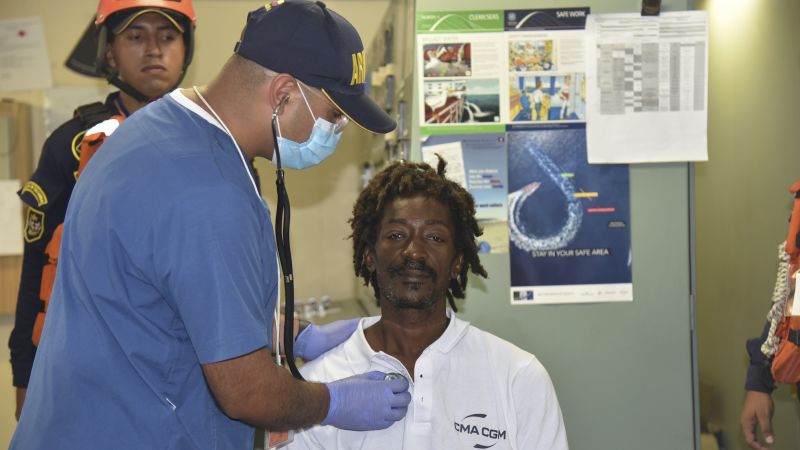 CNN
–

A man who spent 24 days adrift in the Caribbean says he survived by eating little more than ketchup.
Elvis Francois, 47, was found 120 nautical miles northwest of Colombia The Colombian Navy said in a statement Thursday, after a plane saw the word "help" etched on the hull of his schooner.
"I didn't have food. "It was just a bottle of ketchup that was on the boat, garlic powder and Maggi (stock cubes) so I mixed it with some water," François said in a video provided by the Colombian military.
François, from the island of Dominica, said he was doing repairs to his boat near the Dutch part of St Maarten in December when bad weather pushed his boat overboard.
He said he lacked navigational knowledge and was unable to maneuver his boat to shore – he spent weeks wasted at sea.
"Twenty-four days—no land, no one to talk to. I don't know what to do, I don't know where you are," he said. "At a certain time, I lose hope. I think of my family."
after existence savedColombian officials said he was taken to the port city of Cartagena where he received medical care and was later handed over to immigration authorities for his repatriation.
"Travel specialist. Typical social media scholar. Friend of animals everywhere. Freelance zombie ninja. Twitter buff."