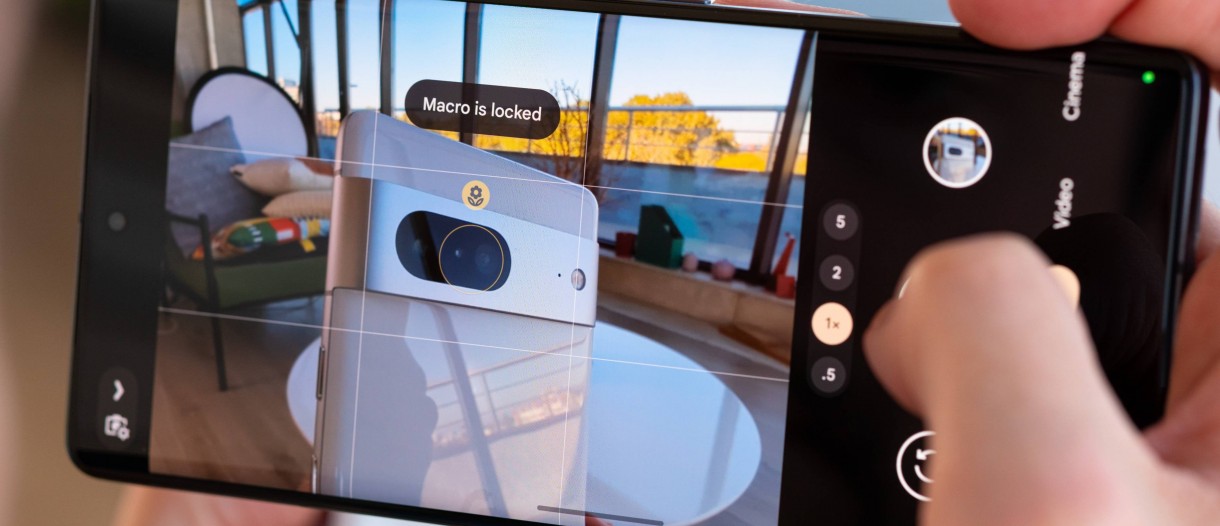 related source Android Authority Shared screenshots of the new Google Camera UI redesign, which will likely be introduced with the upcoming Pixel 8 lineup this fall. The last big design overhaul took place in 2019, so it's interesting to see what Google has in store for Pixel users.
The first thing to note is the clear separation between photo and video modes. A dedicated toggle at the bottom of the app lets you choose whether you want to take a still photo or record a video. Only then can you choose the corresponding mode of the carousel. Previously, all styles were mixed in Rolodex.
The button switches between the front camera and the camera in the back places with the last image preview (also a shortcut to the gallery). It now goes along with most Android camera apps from other manufacturers, but it will take some getting used to for Pixel users.
An additional settings menu pops up after swiping up from the bottom of the viewfinder, but it doesn't feel like it's within thumb reach if you're using the larger Pro model.
Finally, Google changed the order of some camera modes and regrouped others. Google may intend to encourage users to interact more with some modes, such as Long Exposure and Action Pan.
Additionally, Google is working on a new feature called Staggered HDR, which aims to speed up the capture process and reduce defects. Achieves efficiency while shortening times between frames. The Adaptive Torch feature allows the software to dynamically adjust flash intensity depending on the lighting environment. Then there is the Segmentation AWB function that applies different processing to different areas of the image to make it more realistic.
"Certified food guru. Internet maven. Bacon junkie. Tv enthusiast. Avid writer. Gamer. Beeraholic."