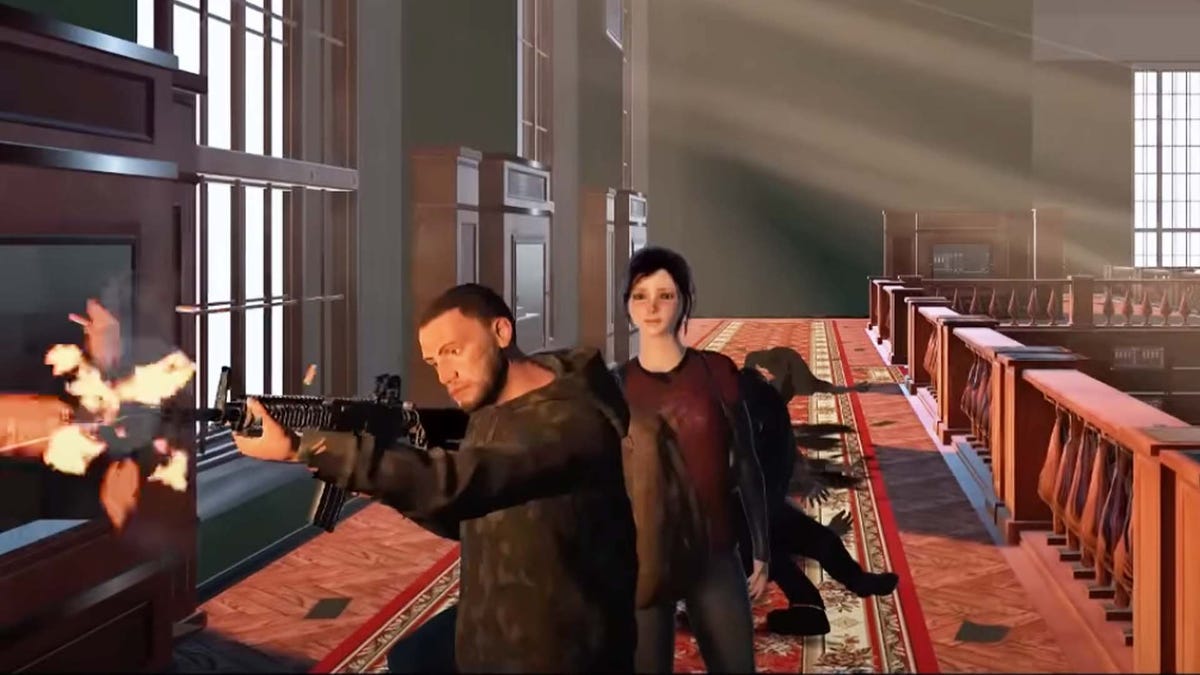 The last of us And Its sequel is the blockbuster action-adventure game With stunning graphics and deep narratives. They're also games that, for a few different reasons, won't be officially playable on Nintendo's old Switch console. But don't worry, you can just play The last hope – dead zone survival Instead, a new game on the eShop that looks awful like Naughty Dog's post-apocalyptic series.
In Eternnights, you hit R2 to hold hands just like IRL
released on June 30, The last hope – dead zone survival is a third-person action game starring a man named Brian Lee, who is sent into the future as part of an unspecified government investigation into a deadly zombie outbreak. It seems his job is to find out why this is happening? Or maybe to top it off, the trailer isn't really clear. What is clear is that very quickly, Brian Lee meets a young girl completely Not a rip off from Ellie The last of us. Yes, she's wearing the same outfit as me Ellie and she looks a lot like Ellie, It seems to follow Brian Lee to safety from the undead, but is very different in every other way.
VG Games
similarities between The last hope And The last of us It extends beyond similar names, characters, and zombies. A quick look at the game's official digital cover art shows what the developers are working on VG Games Likely, let's say… it was inspired when creating this Switch title. (The answer is: The last of us.)
Kotaku I've reached out to VG Games for more information.
According to the game's official eShop descriptionAnd The last hope It features an "immersive atmosphere" that is "enhanced" by "detailed visuals, eerie sound design, and a gripping story."
This is the part where I list some gameplay while asking you to re-read the previous sentence.
Tohamy / VG Games
As of July 5, The last hope It has not yet launched in North America. Currently Switch exclusive action game Only available in the UK Nintendo eShop. It normally costs £9 but is currently on sale for £0.99. What a bargain! You might be better off just watching TV show instead.
.
"Certified food guru. Internet maven. Bacon junkie. Tv enthusiast. Avid writer. Gamer. Beeraholic."