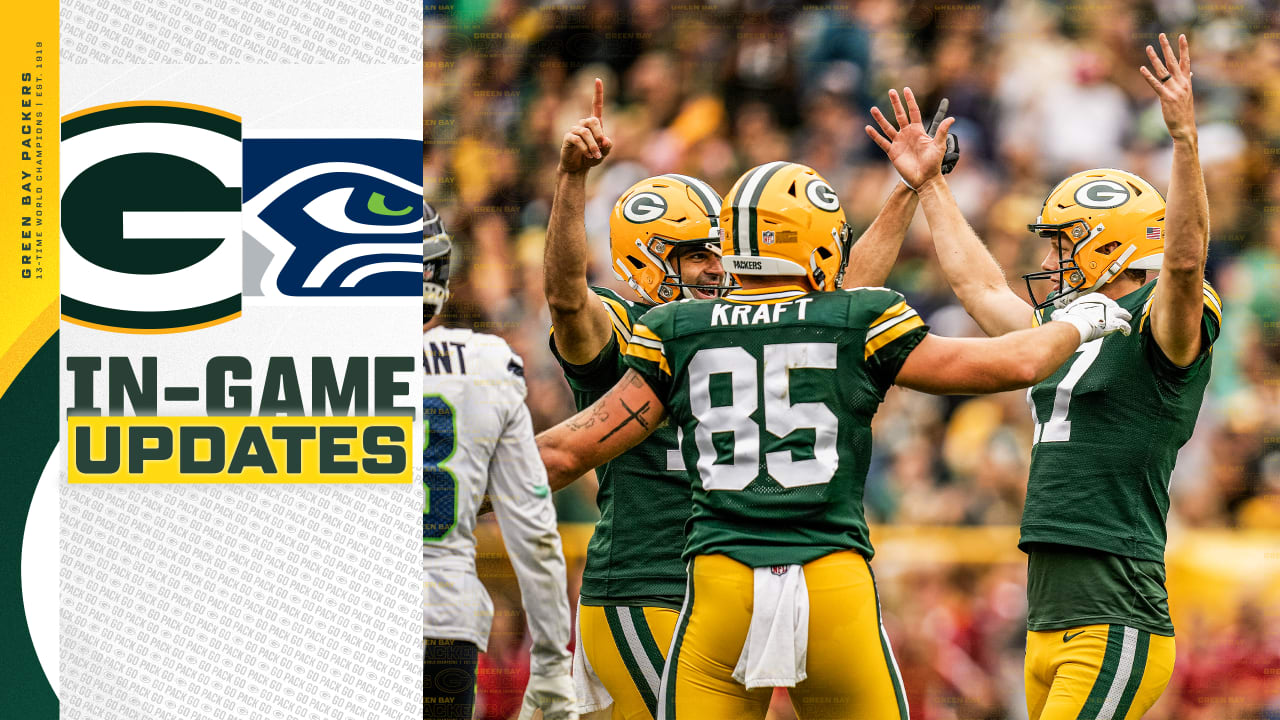 The Packers closed out the pre-season with a 19-15 win over Seattle
On McGough's first pass attempt, Seattle linebacker Chris Steele was called for defensive pass interference on Cody Crist. An 8-yard pass to Jadakis Bonds set up a fourth-and-two from the Seattle 12. The Packers went for it, but Wilson was tackled to within a yard of a first down. Right guard Royce Newman was injured on the play.
Lock hit Easop Winston Jr. for 30 yards to spark Seattle's next series. He then called his own number one in the third round and a designed sixth to the 49ers. Locke passed a 33-yard pass to Winston down the right sideline to the Green Bay 2-yard line.
On third and goal, Thompson drove up the middle for a touchdown to put Seattle ahead for the first time, 15-12, after a successful two-point conversion with 6:38 left in regulation. The 10-play 80-yard drive lasted 5:07.
After gaining a first down, McGough drove Perfect Bonds down the sideline with a 52-yard pass to the Seattle 12. McGough gained another first down with an 8-yard pass to Cody Chrest on third-and-7, with the game reaching a two-minute warning.
McCrary then made a 2-yard TD run to put the Packers back 19-15 with 1:56 remaining. Green Bay finished with 165 yards on 44 attempts on Saturday.
Rookie Holton replaced Ahlers Lock, completing a 24-yard pass to Tyjon Lindsey to the Packers' 41 with 1:02 remaining. Seattle used the first of three timeouts after the completion. On third and 10 from the same spot, Ehlers connected 11 points below him with Thompson on a first down.
On third-and-6 with 33 seconds left, Ahlers checked running back Wayne Taulapapa for 11 and a first down at the Green Bay 27. Will Hooper nearly caught a low pass from Ahlers, putting up third-and-eight from 19.
It was then intercepted in the end zone by Benny Sapp III to end the game.
"Devoted travel trailblazer. Freelance beer scholar. Passionate analyst. Hardcore twitter fanatic."