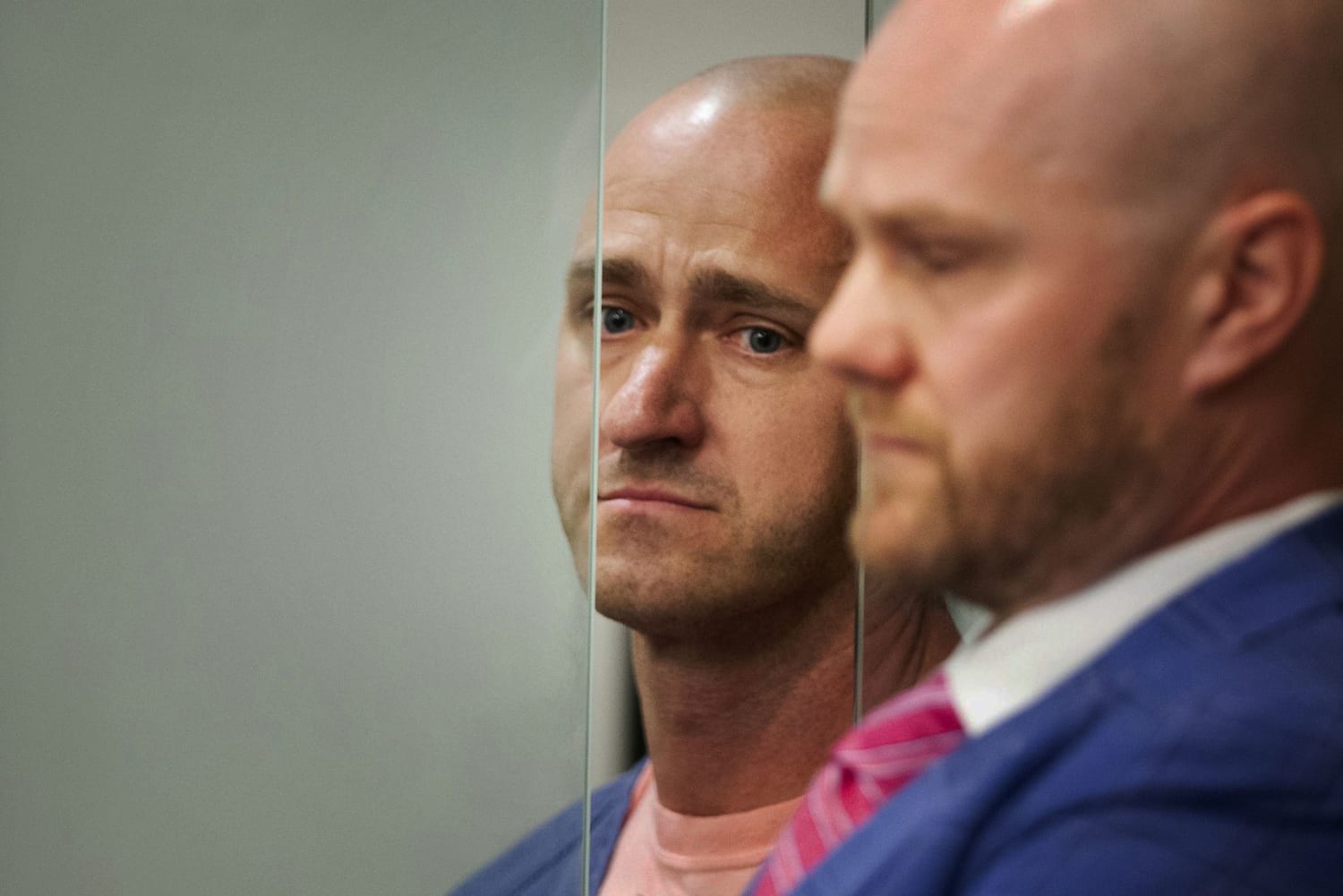 The off-duty Alaska Airlines pilot accused of trying to stall the engines of an airborne plane last month after eating magic mushrooms said he was dreaming and wondered if he was in hell, he said in an interview published Saturday.
Joseph Emerson, 44 years old He told the New York Times In a prison interview in Portland, Oregon, he said that when he took the drug around a campfire – which he had never done before – on October 20, two days before the incident, he focused on the events of his past.
"I thought about a lot of painful things at that time where I was like, 'Am I dead?' Is this hell?" he told the Times. "I'm experiencing that trauma."
On October 22, Emerson, who was off-duty, was sitting in a jump seat in the cockpit of an Alaska Airlines flight when he attempted to shut down the plane's engines by activating the fire suppression system.
Emerson told a Portland, Oregon, police officer that he thought he was dreaming and wanted to wake up, according to court documents, which Emerson also told the Times.
"I thought it would shut off both engines, the plane would start heading toward impact, and I would wake up," Emerson told the newspaper.
Emerson also said he was suffering from depression and believed he was having a mental breakdown, authorities said.
The plane, Flight 2059, operated by Alaska Airlines subsidiary Horizon Air, was traveling from Everett, Washington, to San Francisco and was diverted to Portland.
Jail records show Emerson is being held without bail at the Multnomah County Detention Center in Portland.
He was charged with 83 counts of attempted murder and other charges in state court. He pleaded not guilty. He was also charged federally with interfering with the flight crew.
Emerson's attorney, Noah Horst, said he "would never intentionally hurt another person" and that "Joe was not under the influence of any intoxicants when he took that flight."
No one was injured in the accident.
"Web maven. Infuriatingly humble beer geek. Bacon fanatic. Typical creator. Music expert."