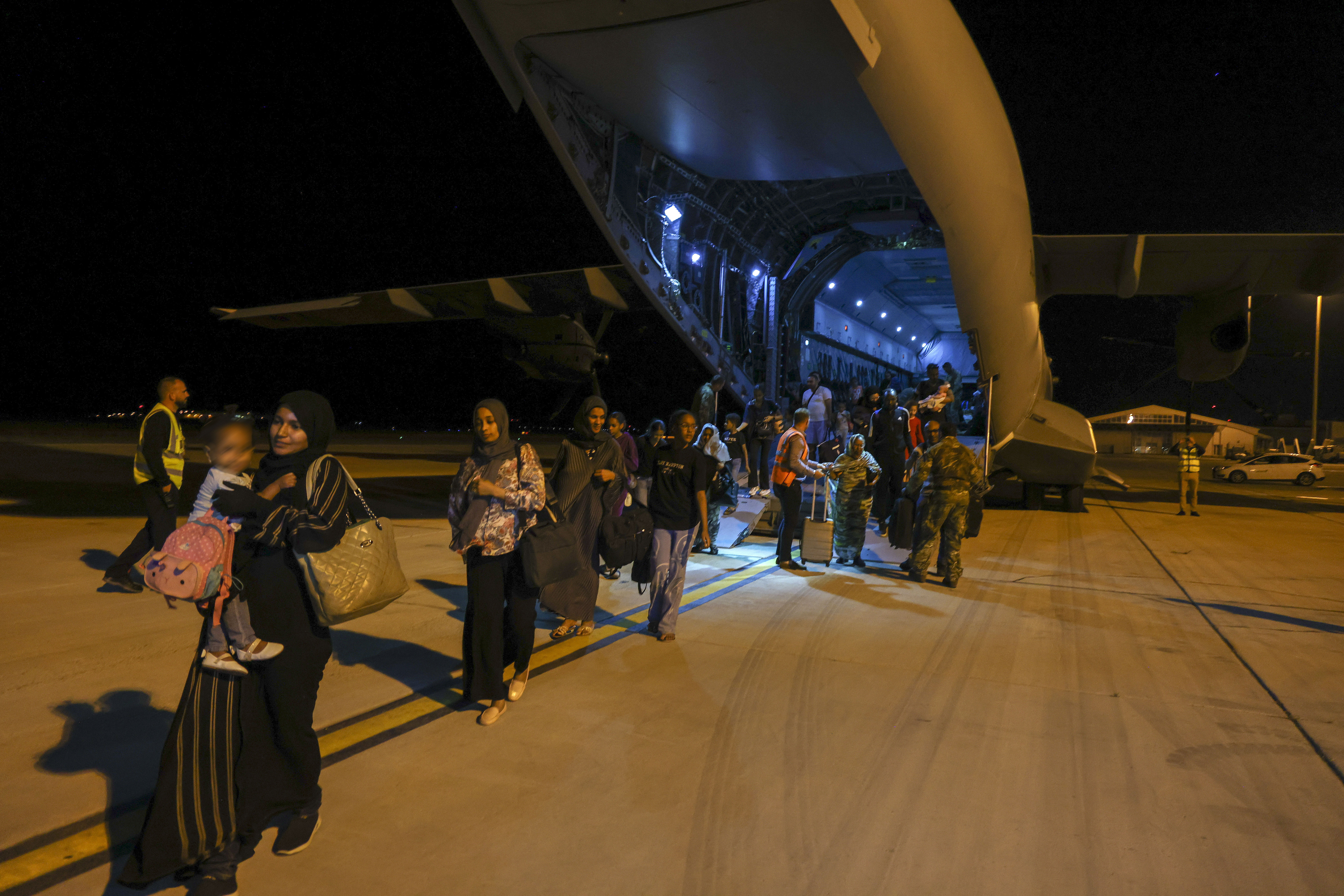 The Biden administration has repeatedly vowed that it will not stage a large-scale evacuation like in Kabul. But President Joe Biden's team has authorized the use of intelligence, surveillance and reconnaissance assets to ensure the safety of convoys being evacuated and assets in the area for emergencies.
Vedant Patel, a State Department spokesperson, said the administration has "sent additional consular personnel to the region to support US citizens departing for Sudan" but did not say specifically where they were going. He said consular officials in Washington, D.C., are also working "around the clock" to assist Americans seeking to flee.
The State Department has asked the military for logistical support to fly the flight team away, which is currently in Djibouti to work on completing the necessary paperwork, to Port Sudan, according to a Defense Ministry official. Another person, a former US official, said the Flyaway team has been assembled and is making the necessary preparations to deploy Port Sudan. Both were granted anonymity to discuss a sensitive process.
The Defense Department official said the Defense Department was examining options for transporting the team by ship or plane. This could include taking the 800-mile cruise on MV-22 Ospreys stationed in Djibouti, or traveling on one of the nearby US Navy ships.
The official said the US government is currently looking into "what is the fastest and safest way" to get the consular team to the port. For the time being, the military was not tasked with anything other than placing ships in case they were needed.
One of the options for transporting the team by sea is the destroyer USS Truxtun, which is already on standby off Port Sudan. A number of other ships are on the way to the area, including the Expeditionary Naval Base USS Lewis B. Puller, which can serve as a floating base or transfer station, and the Expeditionary Express Transport USNS Brunswick, which is operated by the Military Sealift Command and designed to transport troops or equipment quickly, according to the Defense Department official.
The Defense Department official said an additional supply ship was also on its way to support ships in the area.
The news that the US is planning to send a consular team to Sudan comes days after a team of US Special Forces conducted a daring mission into the country to evacuate US embassy staff from Khartoum. About 100 soldiers made the journey from Djibouti to the capital in three MH-47 twin-rotor transport planes, a heavily armed version of the CH-47 Chinook flown by the 160th Special Operations Aviation Regiment known as the "Night Stalkers."
"Travel specialist. Typical social media scholar. Friend of animals everywhere. Freelance zombie ninja. Twitter buff."