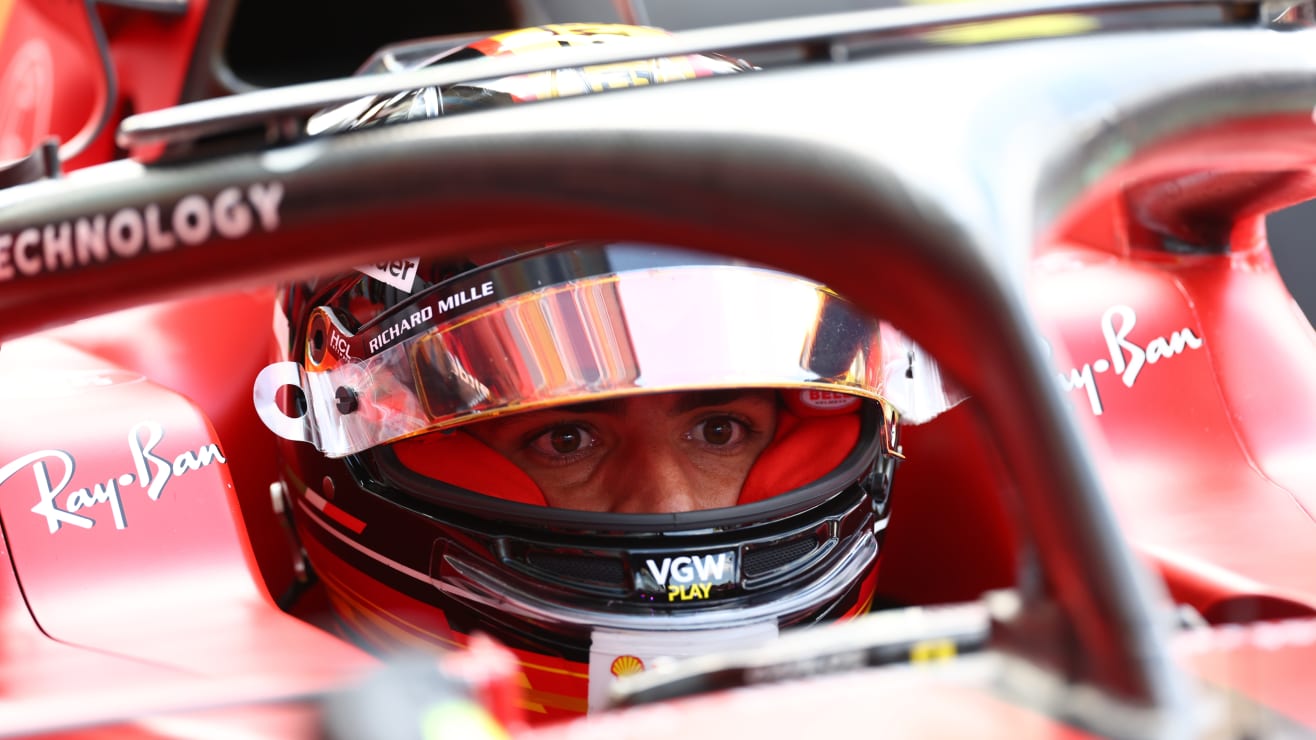 Ferrari continued their fine form from Friday, with Carlos Sainz setting the pace in the final practice session at the team's home race at Monza, taking a narrow lead over rivals Max Verstappen and Lewis Hamilton ahead of qualifying later in the day.
After an action-packed first day at Monza, the drivers are back for another run at the Temple of Speed. As they continued to adjust to the Alternative Tire Allocation (ATA) system for the weekend, several drivers donned a set of used tyres, with all three compounds offered to start the session.
Hands-on summary: Will Ferrari's pace on Friday at Monza translate into Italian GP podium glory?
And after the first 20 minutes of running, it was Verstappen who again set the pace. The championship leader's time of one minute and 21.687 seconds on the soft tires was enough to put him ahead of Sergio Perez by more than half a second, while Hamilton is just behind third.
The drivers then started to swap tires as the track seemed to pick up speed, with Alex Albon jumping into second place on a set of medium tyres. As for Oscar Biastri, he was on a fast lap on the same complex before running across the gravel at Turn 4.
Several drivers then put on a set of new soft tyres, with Sainz recording a time of 1min 20.912sec, enough to overtake Verstappen on his way to the fastest time, with the Dutch driver just 0.086sec off the lead.
Hamilton, who was briefly fastest, finished third, although he was more than half a second behind Sainz's time. Charles Leclerc, winner of the 2019 Italian Grand Prix, finished fourth, after setting his time on old tires when he dunked his tire in the gravel on the first lap.
READ MORE: Sainz left "at a loss" at Ferrari's fast start to the home grand prix weekend at Monza
Fernando Alonso was fifth for Aston Martin, ahead of George Russell, while Kevin Magnussen and Nico Hulkenberg were seventh and eighth for Haas, ahead of Albon, although the Williams driver set his fastest time on the medium tyres.
Sergio Perez was unable to participate in qualifying on the soft tyres, after a leak was discovered in his power unit. He finished 10th ahead of Lance Stroll – who had recovered from a lack of running on Friday – to finish 11th for the Aston Martin.
Liam Lawson was leading for AlphaTauri in 12th ahead of teammate Yuki Tsunoda in 13th, while McLaren's Piastri was 14th – with replays showing he appeared to be fouled by Sainz on a fast lap late in the session. Where the two touched.
READ MORE: Perez explains FP2 crash at Monza while Verstappen admits there's 'work to do' at Red Bull
Logan Sargeant was 15th with Williams, Valtteri Bottas in his Alfa Romeo behind the American, while McLaren's Lando Norris dropped to 17th ahead of Esteban Ocon in 18th. Ocon's Alpine team mate Pierre Gasly was at the back of the standings, with Zhou Guanyu splitting the pair.
With third practice complete, the drivers will now reunite with their teams to finalize their preparations ahead of qualifying for the Italian Grand Prix later today at 1600 local time.
"Devoted travel trailblazer. Freelance beer scholar. Passionate analyst. Hardcore twitter fanatic."