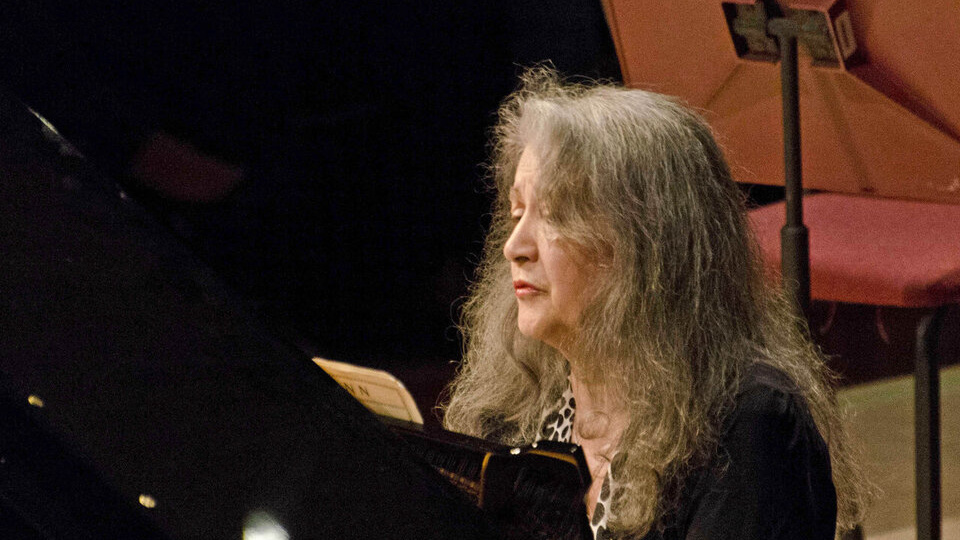 In Ephemeris of June 5 These events that happened on a day like today in Argentina and around the world stand out:
1898. Federico García Lorca is born
Federico García Lorca was born in Fuente Vaqueros, in the province of Granada. 27 The Andalusian poet, one of the main representatives of the generation, left behind collections of poetry. Gypsy love, Poet in New York, Lament for Ignacio Sánchez Mejías And Dark love sonnets. His dramatic works include, inter alia, Wonder shoe maker, blood marriage, Sterile And Bernarda Alba's house. He spent six months in Buenos Aires during Argentina's premiere blood marriage. The final destination of his remains is still unknown..
1941. Martha Argerich is born
Pianist Martha Argerich is born. Created in Buenos Aires with Vicente Scaramuzza, In 1954 he moved to Austria, where he ingratiated himself with Friedrich Kulta. Considered one of the greatest artists in history, a good portion of his talent is considered reference material. He has toured the main stages of the world and has been a regular at the Teatro Colon.
1968. The Assassination of Robert Kennedy
Robert Kennedy was shot at the Ambassador Hotel in Los Angeles, speaking to supporters after winning the Democratic presidential primary in California. John F. Kennedy's younger brother dies the next day and is buried next to the assassinated president at Arlington Cemetery. Bobby Kennedy He was 42 years old, a senator from New York and a critic of the Vietnam War. His killer was Sirhan Bishara Sirhan, a 24-year-old Palestinian who was critical of Kennedy's rapprochement with Israel. He was sentenced to life imprisonment.
2004. The Death of Ronald Reagan
Ronald Reagan has died at the age of 93. The former US president turned to politics after being a second-rate actor in Hollywood. In 1966 he became governor of California and was re-elected four years later. He failed to win his presidential bid in 1976, but he did win the 1980 Republican nomination, defeating Jimmy Carter. Four years later, he won a second term by a large margin. Under his rule, the United States returned to the idea of ​​the gendarme of the world and reheated the rhetoric of the Cold War.: Occupies the island of Grenada and harasses the Sandinistas in Nicaragua, to the point of funding the Contras with money from illegal arms sales to Iran. He promoted neoliberal economic reforms and dismantled the welfare state while cutting taxes on the wealthy.. After he left the White House, he was diagnosed with Alzheimer's disease.
2012. Farewell to Ray Bradbury
At 91, one of science fiction's greatest writers has died: Ray Bradbury. Stories of The Martian Chronicles At the beginning of the 50s they sanctified it, the book was presented in Spanish, by an enthusiastic reader: Jorge Luis Borges. His novel was published in 1953 Fahrenheit 451, in which he envisions a future with banned books and firefighters dedicated to burning them. Other Works: Illustrated Man, Golden apples of the sun, The country of October, Summer wine And Goodbye summer. He wrote the screenplay for the film adaptation Moby Dick Directed by John Huston in 1956.
Except, that's it World Environment Day; And this International Day to Combat Illegal, Unreported and Unregulated Fishing.
"Introvert. Thinker. Problem solver. Evil beer specialist. Prone to fits of apathy. Social media expert. Award-winning food fanatic."