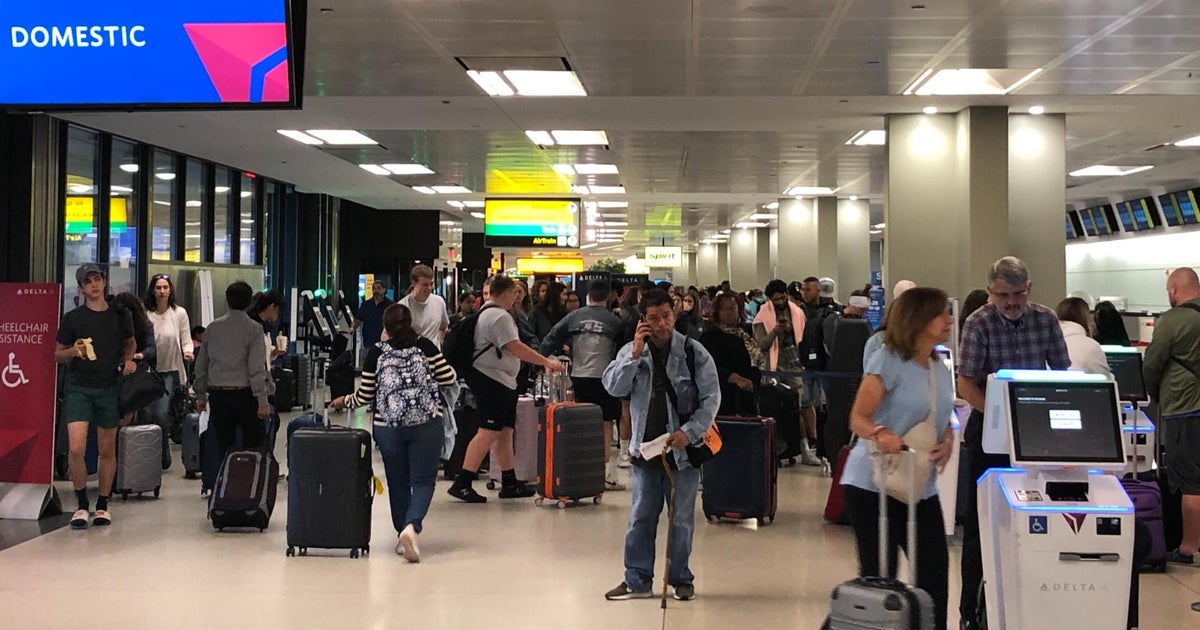 Newark, NJ – Major disruptions continue for a third day at the airport through the Tri-State area.
CBS2's John Dias spoke with travelers at Newark Liberty International Airport, where crowds and long lines were already growing early Tuesday morning. By noon in Newark, 567 flights had been canceled in the past 24 hours and 63 were delayed on Tuesday alone, according to Flightaware.
The Port Authority of New York and New Jersey said Monday's weather compounded Sunday's delays, which creates a domino effect for the flyers. Officials warn this may only be the beginning, as they expect more in the next few days.
Many people spent the night at the airport, sleeping in waiting rooms or on the hard floor. They say area hotels are booked solid.
CBS2's John Dias spoke with a Long Island woman who was lucky and managed to get on a flight on Tuesday, but actually missed an entire day of her vacation.
"Terrible. I'm so sad. I work out seven days a week, and I want to be on the beach," she said. "We'd go straight to Orlando. Now, we're going to North Carolina and then to Orlando…and they don't give out coupons for anything, because it's weather related."
Another woman said her flight was canceled after waiting hours on the tarmac. Now, she and her family can't fly in until Friday, but they can't check into the hotel until Tuesday afternoon.
"I'm really upset, I'm angry, I'm hungry, I'm tired. I've never thought in a million years – I've traveled all over the world over the past 40 years, and I've never slept on an airport floor. Today could be the day."
The Port Authority advises all travelers to plan ahead and check the status of their flight with their air carrier before heading to the airport. In a recent examination, LaGuardia and JFK also reported more than 100 cancellations each.
Check your flight status
"Web maven. Infuriatingly humble beer geek. Bacon fanatic. Typical creator. Music expert."