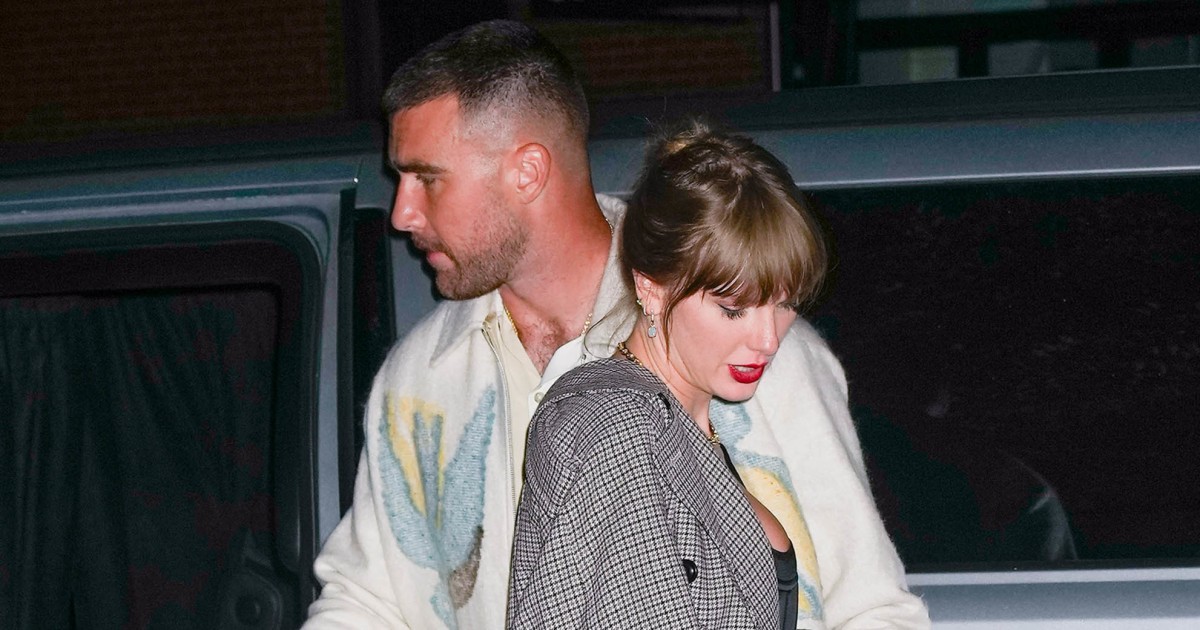 Travis Kelce is clearing the air on whether he got too handy with security while out and about with rumored girlfriend Taylor Swift last weekend in New York City.
The video captured the Kansas City Chiefs star tight end Pay a security guard So he could open the car door to let the "Blank Space" singer, who was seen holding hands, out at the "Saturday Night Live" after-party. Kelce made a cameo on the show, while Swift was present at the comedy's season 49 premiere to introduce musical guest Ice Spice.
During the October 18 episode of "New Heights" podcast. Hosting with his brother, Philadelphia Eagles center Jason Kelce, the Super Bowl champion was asked if he got any "resistance" from the security staff standing by.
"I didn't push him," Travis Kelce said. "I put my hand on the gentleman's back to let him know I was behind him. If I would have pushed him, he probably would have turned around and tased me.
"That sounds like the way someone who pushed someone else would describe pushing them," Jason Kelsey replied.
"You're ridiculous," Travis Kelce responded.
"I didn't push them. "I put my hands on them and moved them," Jason Kelce said, making fun of the situation.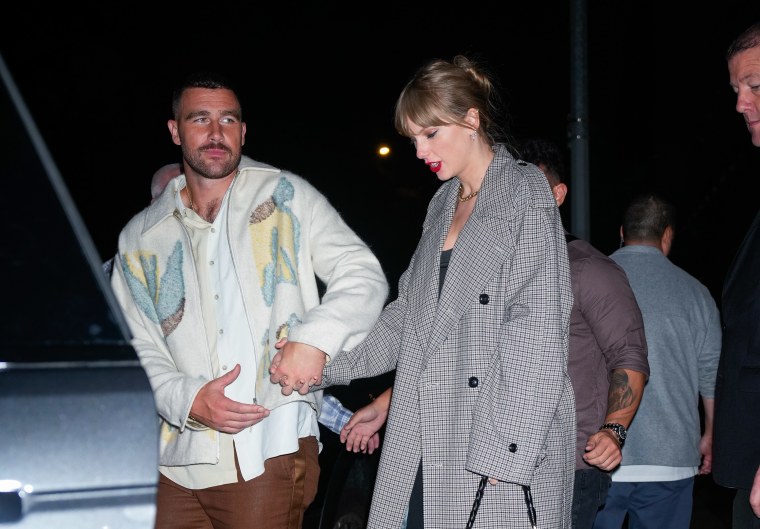 "Good sir, can you excuse me? I need to get the door. Sorry. I'm right behind you. I don't want to surprise you. "I know your job is to keep crazy people out, and if you were randomly pushed in the back while standing in front of the door, it would probably be a little unnerving," Travis Kelsey continued in a joking tone.
Then he said that security did not talk to him about what happened, while he praised the work they are doing.
He said: "No, I did not ask security to say anything about this matter." "I'll tell you what – they're great. They're great. They're good people."
Jason then asked Kelsey if his brother feels like a security guard when he's with Swift.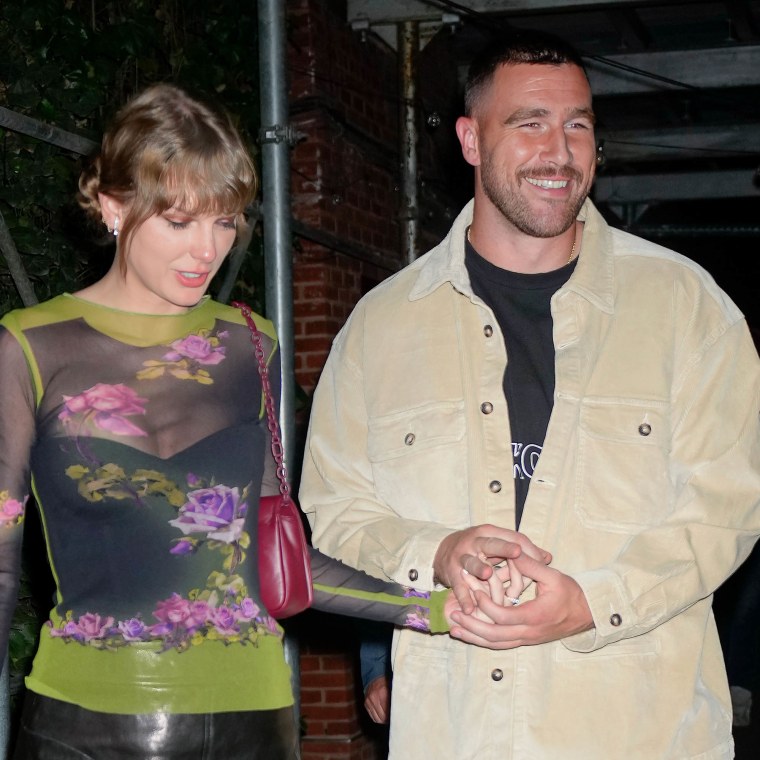 "I feel like when I'm on a date, I always feel like a man in that situation. I'm like protective. Yeah, definitely. I think you always have this feeling or this self-awareness," he said.
Travis Kelce, who previously hosted "Saturday Night Live," said it was exciting to return to the show, noting that he and Swift went to support Ice Spice, a friend of the pop star. Earlier this year, Ice Spice collaborated with Swift on a remix of "Karma." Travis Kelce also said he wants to meet host and former cast member Pete Davidson.
"I'll tell you what, man. It was exciting to be back in that place," he said. "There's just something about being in that room and being their first episode of the season. I had a lot of fun, man."
"Freelance entrepreneur. Communicator. Gamer. Explorer. Pop culture practitioner."