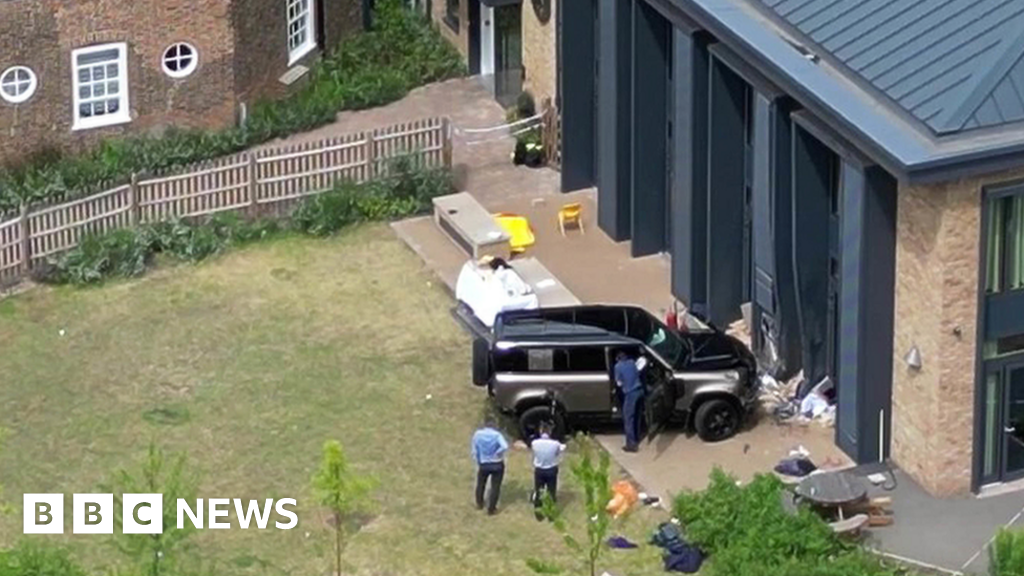 An eight-year-old girl is in a life-threatening condition after a car crashed into a school in Wimbledon, killing another girl.
Met police said several people, including a seven-month-old girl, were taken to hospital.
The driver of the car, 46, has been on bail until late July.
The woman, from Wimbledon, had been arrested on suspicion of causing death by dangerous driving and was taken to hospital. Her condition was assessed as not life threatening.
Both the family of the eight-year-old girl who died and the family of the eight-year-old girl in a life-threatening situation receive support from family liaison officers.
In a statement, the association said that no school staff had been infected and that the adults who were infected were parents or caregivers.
Investigators are expected to remain at the crash site throughout the day while inquiries continue.
South West London Local Police Chief Detachment Clare Kelland said the operation was "the largest Local Police deployment in south west London since 2017" and the scene was "challenging and traumatic".
"I understand that a lot of people want answers about how this happened and there is a team of investigators working to determine the circumstances," she said.
Throughout the day many people would visit the school to pay their respects, many with their children.
Flowers and tributes have been left, including one with a handwritten note that reads, "Our love and thoughts go out to you all."
Ian Hewitt, chairman of the All England Club, visited the scene to "offer our heartfelt condolences to all those affected by this tragic and tragic accident".
A former parent of the school also left a note offering help from the community, while some children wrote to express their sympathy and condolences.
A total of 35 police cars were deployed and officers worked with paramedics to provide first aid to the injured.
Detach Supt Kelland added that the incident "would also have greatly affected" the officers who were on the scene and the force would "ensure their safety was taken care of".
The vehicle was removed Thursday night for further examination, The Met said, while officers collected surveillance cameras from nearby buildings and spoke with several witnesses.
The force repeated its calls to avoid speculation while conducting the investigation, but said it was not treating the incident as terrorism-related.
The private girls' school, for children aged 4 to 11, is just one mile from the All England Lawn Tennis and Croquet Club where it hosts the world famous tennis tournament.
Stephen Hammond, MP for Wimbledon, said the pupils had gathered for an end-of-year celebration party in the garden. He described what happened as "very sad and very disturbing."
London Ambulance Service said it had sent 15 ambulances to the scene and treated 16 people.
St George's Hospital in Tooting said it had received "a number of patients who are being cared for by our specialist clinical teams".
"Travel specialist. Typical social media scholar. Friend of animals everywhere. Freelance zombie ninja. Twitter buff."