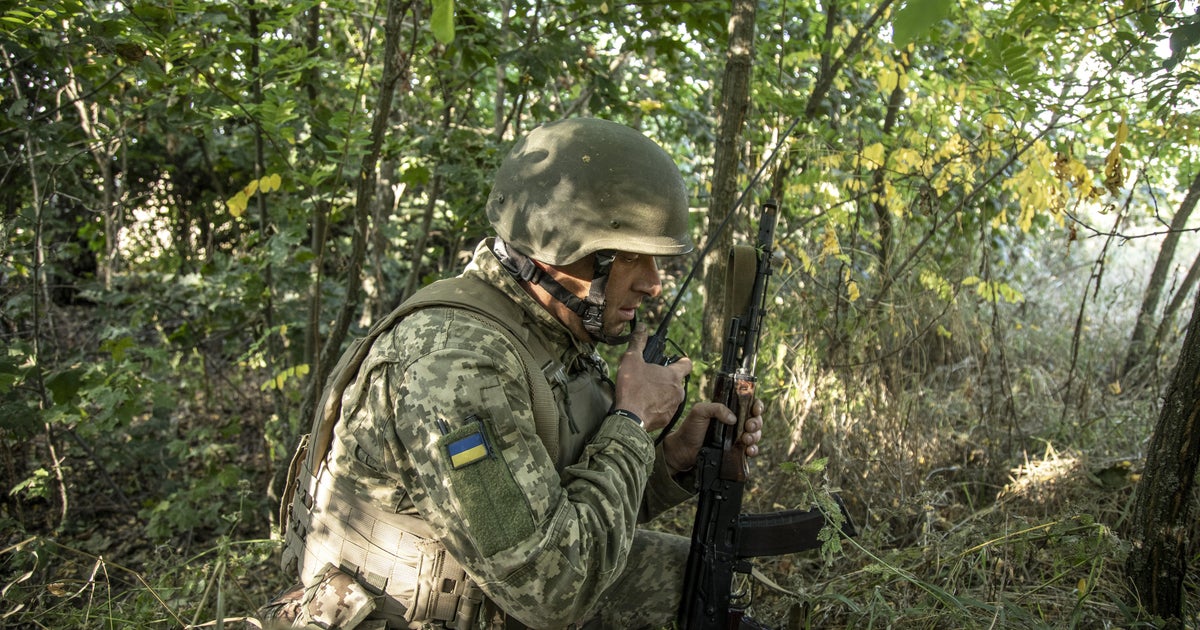 On Saturday morning, Ukraine launched a second missile attack on Sevastopol in the occupied Crimean Peninsula, an official installed by Russia announced. After the attack On the headquarters of the Russian Black Sea Fleet, resulting in the loss of a soldier and the burning of the main building.
The city of Sevastopol was placed on air raid alert for about an hour after debris from intercepted missiles fell near the pier, city governor Mikhail Razvozhayev wrote on the messaging app Telegram. He later added that another missile fragment fell in a park in northern Sevastopol, and parts of it had to be cordoned off. Ferry traffic in the area also stopped and later resumed.
Strong explosions were also heard near Velen in northern Crimea, followed by billowing clouds of smoke, according to the pro-Ukrainian Telegram news channel, which reports on developments on the peninsula. Crimea, which Russia illegally annexed in 2014, has been a frequent target of Ukrainian forces since Russian President Vladimir Putin ordered a full-scale invasion of Ukraine in February 2022.
Ukraine's second missile attack in two days on Sevastopol
At least nine people were killed and 16 others were injured as a result of Kiev's attack on the Black Sea Fleet stationed in Sevastopol on Friday, Ukrainian intelligence chief Kyrylo Budanov told Voice of America on Saturday. He claimed that Alexander Romanchuk, the Russian general commanding forces along the main south-eastern front line, was "in an extremely serious condition" after the attack.
Budanov's claim could not be independently verified, and he did not comment on whether Western-made missiles were used in Friday's attack. The Russian Defense Ministry initially said the strike killed a service member at the Black Sea Fleet headquarters, but later issued a statement saying he was missing.
The Ukrainian military also provided more details about Friday's attack. She added that the Air Force carried out 12 strikes on the headquarters of the Black Sea Fleet, targeting areas where personnel, military equipment and weapons were stationed. It added that two anti-aircraft missile systems and four Russian artillery units were hit.
What was the importance of Sevastopol in the war?
Crimea served as the main axis of support for Russia's large-scale invasion of Ukraine. Sevastopol, the main base of the Russian Black Sea Fleet since the 19th century, has been of particular importance for naval operations since the beginning of the war.
Ukraine has increasingly targeted naval facilities in Crimea in recent weeks, while the brunt of its summer counteroffensive is making slow gains in eastern and southern Ukraine, the Institute for the Study of War said. Military experts say it is necessary for Ukraine to continue its attacks on targets in Crimea to weaken Russian morale and weaken its army.
The United States will supply Ukraine with ATACMS long-range ballistic missiles
President Biden told Ukrainian President Volodymyr Zelensky In their meeting at the White House Thursday That the United States will give Ukraine The ATACMS are long-range ballistic missiles, sources told CBS News on Friday.
ATACMS – Army Tactical Missile System – has a range of up to 190 miles and can be launched from HIMARS mobile rocket launchers that the Ukrainian Army has already received.
The missiles will allow the Ukrainian army to strike Russian supply lines and command centers outside the front lines.
US officials had refrained from sending missiles to Ukraine, fearing that withdrawing from stockpiles would undermine US military preparedness and the possibility that Russia would view this step as escalatory.
"Travel specialist. Typical social media scholar. Friend of animals everywhere. Freelance zombie ninja. Twitter buff."