No Comments
What To Do This Weekend! 20th – 22nd January
On

January 20, 2017

https://www.bjournal.co
Friday – WONDER YEAHS @The Haunt
The noise of the 1990s – from Pop Punk to G-Funk from Weezer to Wu-Tang. Get ready for the sounds of Sonic Youth, 4 Non Blondes, Pulp, Ace Of Base & more.
11 pm
Tickets: £3
10 Pool Valley, Brighton BN1 1NJ Email, Website
Friday – DOUGLAS WALKER: KOMISCHER AND DANIEL NILS ROBERTS: THE CAUSEWAY @Komedia
Komischer is a sketch show about stand-up. It's comedy about comedy. One critic described it as, 'Some sparks of genius in a sea of deconstruction & self-indulgence. Ultimately it's like Stewart Lee at his least commercial.' They seemed to think this was a bad thing. Weird.
8 pm
Tickets: £8
44-47 Gardner St, Brighton BN1 1UN, Tel: 0845 293 8480 Website, Email
Friday – Love Kulture Project Brighton @Patterns
DJs: Brother Culture, Parly B, Aries, Kings Hi-F,i Roots Garden, Dagger Sound, Leo Samson
After 2 previous sold out sessions at Riki Tik, Love Kulture Project returns to Brighton on Friday 20th January with a scorcher of a line up!
11 pm – 4 am
Tickets: £5
10 Marine Parade Brighton BN2 1TL Tel: +44 (0)1273 894777 Email, Website
Saturday – Backstage Tour @Brighton Dome
Did you know that our Concert Hall used to be the stables for the Prince Regent's horses? Or that Brighton Dome hosted ABBA's victory in the 1974 Eurovision Song Contest with Waterloo?
This is your chance to take a peek behind the curtain, follow in the footsteps of legends such as Stevie Wonder, Jimi Hendrix, Beyoncé and David Bowie, catch a rare glimpse of the entrance to the infamous tunnel to the Royal Pavilion, and discover some of the more surprising roles our iconic venue has played in history and how we use the spaces today.
10.55am, 1.55pm & 3.25pm
Tickets: £6:50
Church Street, BN1 1UE, Brighton Tel: 01273 709709 Website, Email
Saturday – 2003 Indie Hits + Bits From '00 – 06′ @Sticky Mike's Frog Bar
What happened to Indie nights??? I mean really???? what happened!!!! well they don't seem to exist anymore and that's because indie music of the last 5 years 'got sh*t'
Well we've decided to praise that period which 'to us' was golden… all the hits and bits from 2000 – 2006
so expect A LOT of… (The) Bands
9 pm – 3 am
FREE ENTRY !
Middle Street, BN1 1AL Brighton, Tel: 01273 749465 Email, Website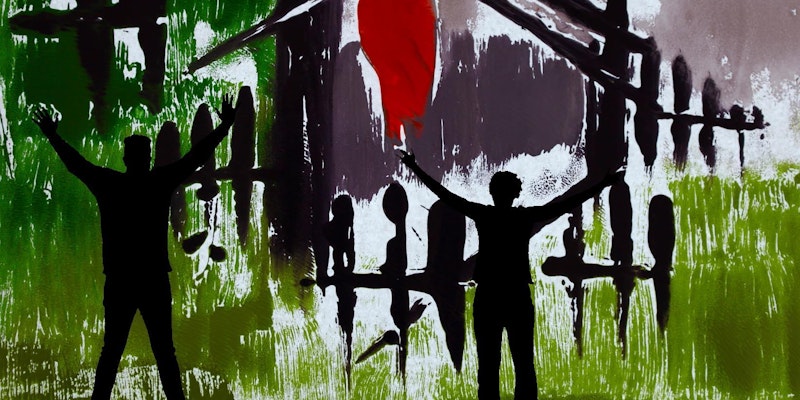 Sunday – Finding your Compass Immersive Project @The Phoenix Community Centre
Fiona and Rosaria of Finding Your Compass are pleased to be able to invite you to free Sunday morning sessions from 10 til 12 from 22nd January to 5th March.
This project gives an opportunity for people who experience moderate depression or anxiety a place to explore through movement and drawing their own personal issues and commonalities that link them to the group. Some of the work will be used in a moving image output, made after the sessions have finished. No previous experience required. We are committed to ensuring a safe space for sharing and working. For people aged 18 and over.
10 am
FREE !
2 Phoenix Place Brighton BN2 9ND Tel: 07854 542856 Email, Website
Sunday – Disney Anthems Live Afternoon @Maggie Maes Brighton
Our First Disney Anthems Live afternoon with Charrise Performing LIVE! Book your tickets now for this one off event at Maggie Maes where Charrise will be performing only the BIGGEST Disney anthems from Classic Disney Movies for you all to sing along to. Expect to hear songs from… Lion King, Frozen, Aladin, Beauty and the beast, Tangled, Little Mermaid and many more! Come and relive your childhood for one afternoon at Maggies! FULL menu all afternoon, fabulous Cocktails and LOADS of Free Inflatbale Microphones!! BOOK NOW as this is going to be a busy one!
2 pm – 7 pm
Tickets: £11
69-71 Preston Street, BN12HG Brighton, United Kingdom Tel: 01273 727827 Email, Website