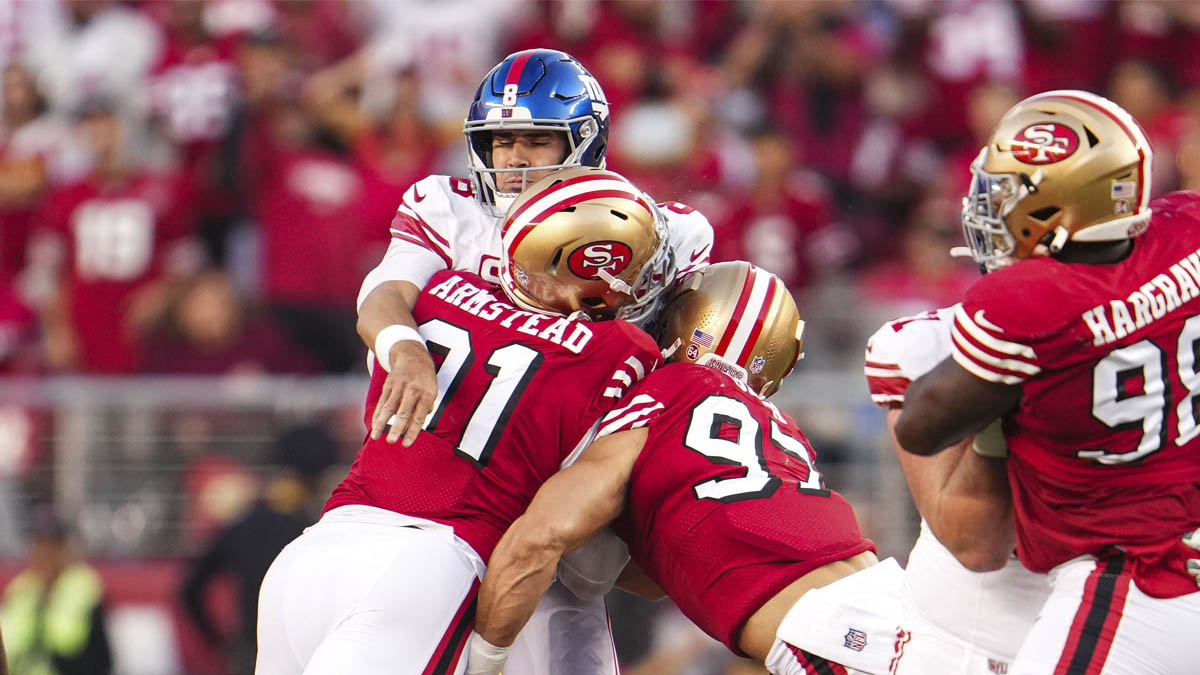 Former NFL star Chad Johnson has seen a lot of things on the field over the years, but the 49ers brought him to the verge of tears in their 30-12 loss to the New York Giants on Thursday night at Levi's Stadium.
The Giants, missing star running back Saquon Barkley, mustered just 150 net yards in the Week 3 game, compared to the 49ers' mark of 441. He said Johnson was upset by New York's lack of creativity, which allowed San Francisco's defense to overcome their opponent's "disrespect" with coverage. From man to man.
"[The Giants] It should make Daniel Jones' job easier, because he leaves it in his hands to be the quarterback and sit there and do what he has to do [49ers defensive end Nick] "Bosa coming off the edge and the rest of the 49ers defense playing well, it's not going to happen," Johnson told Shannon Sharp during Friday's "Nightcap with Unc and Ocho" show.
"I wanted to cry, and I'm not trying to be funny. I know I'm playing a lot, but I felt bad. The fact that the 49ers had the audacity on third down — on almost every down — until they got to the fourth quarter, playing man-to-man with one safety up the middle The pitch and they said, 'Let me see you open up.' That hurt me."
Johnson took issue with the Giants' apparent lack of game plan and implied that quarterback Jones isn't worth his $40 million per year contract. As a six-time Pro Bowl receiver, watching New York's wideouts get bullied on Thursday clearly left Johnson upset.
"I saw multiple times from the first quarter to the third quarter on third downs — and a few second downs — the 49ers' defense was playing man to man across the board, and no one could get open," Johnson told Sharpe. "This is a sign of disrespect in that drawing room."
The 49ers' vaunted defensive line — with a five-man front at times — left Jones little time to get the ball to pass rushers, even if they were able to break free of San Francisco's secondary. The Giants quarterback has gone viral Looking close to tears himself Thursday, as New York's offense wasn't able to get the job done.
And if Johnson plans to watch the 49ers' stacked roster again this season, he might want to keep tissues handy.
Download and follow the 49ers Talk Podcast
"Devoted travel trailblazer. Freelance beer scholar. Passionate analyst. Hardcore twitter fanatic."