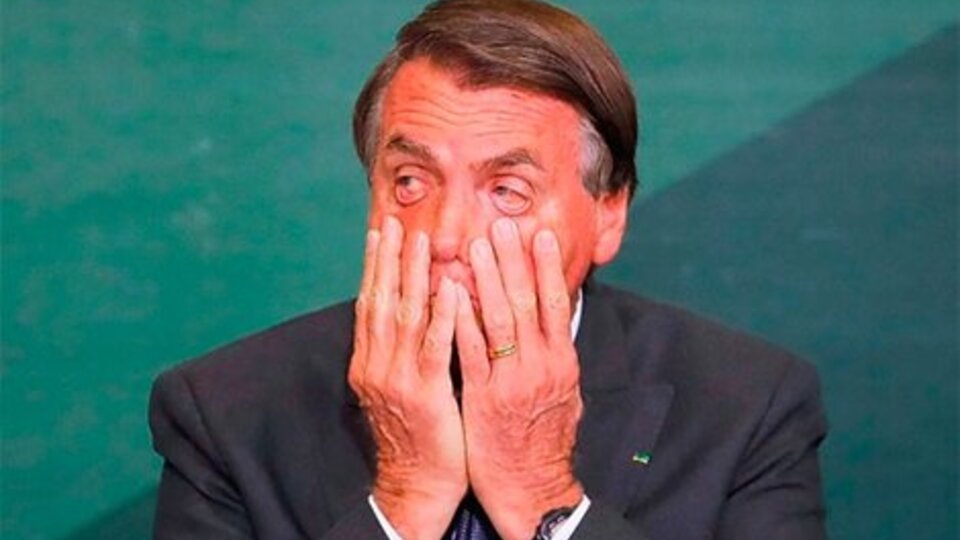 After two days of silence following his election defeat against Lula da Silva, Brazil's President Jair Bolsonaro opened his belated address to Brazil with a message focused on his voters. "I want to start by thanking the 50 million Brazilians who voted for me", said the President of Brazil from the Alvorada Palace A speech lasting no more than three minutes.
"Our representation in Congress shows our strength. God, Country and Family. Our dreams are more alive than ever." he added.
"I have always been labeled anti-democratic, but I have always played within the constitution," the president said in a message read to the press.
In his brief address, he said, "I will continue to fulfill all the mandates of the Constitution," he said. His intervention in the column was similar to his acceptance of Sunday's defeat in the presidential election.
On roadblocks, he did not have a clear position. Bolsonaro did not condemn the protests, which are causing chaos on more than 200 highways in the country, but called for them to remain "peaceful." The President said that these roadblocks were caused due to the anger caused by the elections.
"Peaceful protests are always welcome, but they cannot harm people", he said.
After a brief speech 2 minutes 33 seconds Bolsonaro, in which he quickly left without answering reporters' questions, was applauded by those around him and questioned by dozens of journalists who asked questions as the president made a quick exit. Bolsonaro quietly returned to the palace without looking at the press.
Meanwhile, his Civil House Minister, Ciro Nogueira, was tasked with clarifying it. The transition will begin on Thursday with the "President Lula" group.
Cutbacks, delays and unclear messages
Earlier this morning, Bolsonaro said he would announce the victory of opposition leader Luiz Inacio Lula da Silva in Sunday's elections in the afternoon. His supporters protested against the ballot decision.
"We are working on the schedule and we will see how we will solve it," the president told R7 media, according to Sputnik agency. In principle, it turned out that Bolsonaro would speak at 3:00 pm (Argentine time), but his presentation was delayed until 4:30 pm.
Brazil's Communications Minister Fabio Faria told Reuters news agency that President Jair BolsonaroWill not challenge" during Lula's election victory speech to the nation. He did so, but he also did not recognize the PT leader's victory.
Lula won Sunday's runoff election 50.9% to 49.10%. Since then, groups of Bolsonaro opponents have staged a wave of roadblocks in more than 23 Brazilian states and federal districts to challenge Sunday's election results.
Security forces began today to block roads, in some cases using rubber bullets and tear gas, after governors of several affected states ordered police to clear the roads after a judge approved the procedures.
"Introvert. Thinker. Problem solver. Evil beer specialist. Prone to fits of apathy. Social media expert. Award-winning food fanatic."