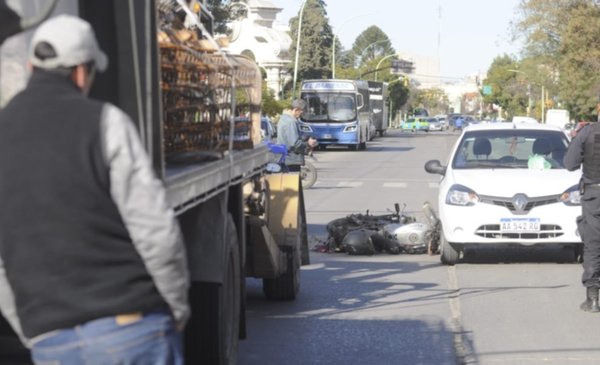 A 69-year-old man, after brushing a car, fell down and was hit by the trailer of a construction materials company's truck.
A 69-year-old man died early this morning in a traffic accident on the 1400 block of Alem Avenue in Uruguay.
The victim, who has not been identified as he has informed his family of the unfortunate news, was on his way to Alam on a Garvan 150 motorcycle around 12:15 pm.
When he reached the traffic light with Uruguay, he hit or grazed the back of a white Renault Clio that was waiting for the green light to go ahead, fell on the asphalt strip and crashed into the car. (with a forklift) it picked up an Ivego truck from Codymate which was driving in the same direction.
The 41-year-old truck driver and his 38-year-old companion and driver of the Clio both died uninjured.
The victim was rushed to the Municipal Hospital in code red, but on arrival he was found to have no vital signs and was pronounced dead.
Traffic personnel performed their respective breathalyzer controls on the other drivers and the results were negative.
The police and civil defense forces were also on the scene.
"Introvert. Thinker. Problem solver. Evil beer specialist. Prone to fits of apathy. Social media expert. Award-winning food fanatic."