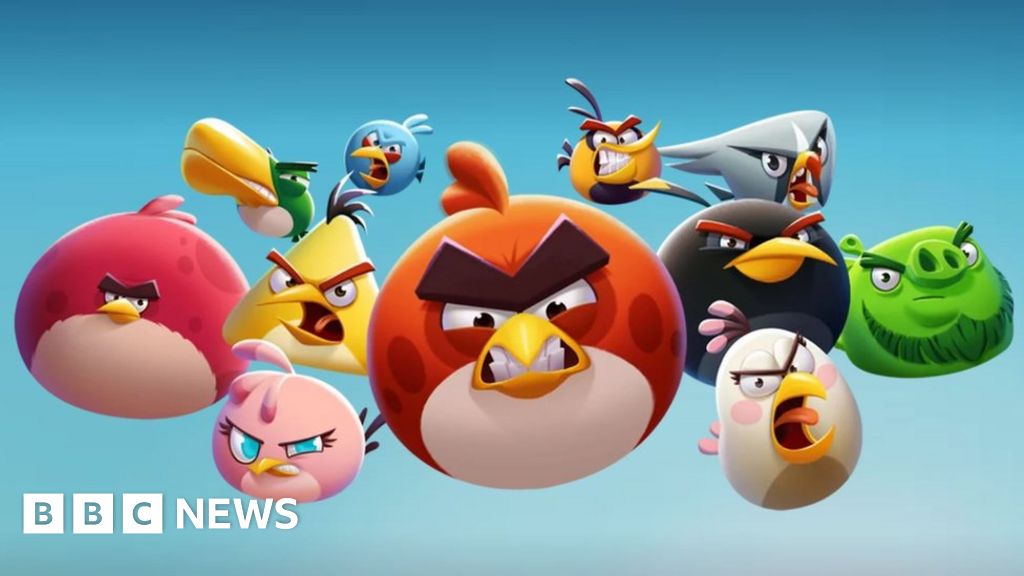 By Peter Hoskins
Business reporter
Angry Birds video game maker Rovio Entertainment has been in talks with Sega's biggest competitor Sammy Holdings about a possible acquisition.
In February, Rovio announced that it had launched a review of the business, including discussions about its potential sale.
On Friday, The Wall Street Journal reported that the deal could be worth around $1 billion (£810m).
Rovio declined to comment on the potential value of its sale.
But she confirmed in a statement that she is in discussions with the Japanese gaming giant – the maker of the popular Sonic the Hedgehog games.
on monday, Sega Same said in a separate statement: "Our Board of Directors will discuss this topic today, April 17, 2023, and we will announce in due course when any decisions regarding this strategic choice are made."
Rovio held talks earlier this year with Israeli rival Playtica Holding about a possible takeover. However, those discussions ended last month without agreement.
Finland-based Rovio is best known for the Angry Birds brand, which started as a popular mobile game in 2009.
Rovio said that Angry Birds was the first mobile game to be downloaded 1 billion times.
It has seen several spin-offs, and the brand has also produced two Angry Birds movies.
Last year, the company said downloads across its game portfolio hit five billion.
However, Rovio has yet to come up with a follow-up to remake the worldwide popularity of Angry Birds.
This made him a potential takeover target for major game makers like Sega.
Rovio employs approximately 550 employees across its eight game studios around the world.
By the end of trading on Friday, Rovio's share market valuation was $707m (£571m).
Sega Sammy is a Japanese global holding company formed from the merger of video game giant Sega and Sammy Corporation in 2004.
Sega has produced several million-selling video game franchises and is known worldwide for its Sonic the Hedgehog character.
Sami develops and sells amusement arcade machines.
Shares of Sega Sammy fell nearly 3 percent on Monday in Tokyo.
"Certified food guru. Internet maven. Bacon junkie. Tv enthusiast. Avid writer. Gamer. Beeraholic."